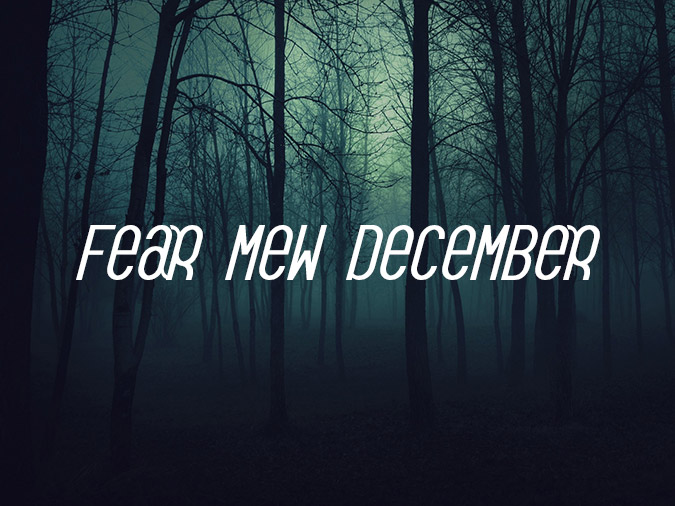 With the last twelfth of 2015 nearly upon us, we're offering you the chance to win some ultra rare, and therefore undeniably valuable, Mew goodies. Over the years our favourite threesome have developed a link with winter. Song titles such as Snow Brigade, Snowflake and Saviours of Jazz Ballet (Fear Me December) and lyrics like "from your voice I fashion a snow sled", "you are just like an avalanche, cold as I might have guessed", and "fear me December" have tied the band to the year's coldest season. This, coupled with Mew's obvious icy coolness and the fact that the band are from a fairly cold place in the world, has given us an idea. We're launching a photo competition which could end with you owning some very limited CD promos as well as your photo appearing on this very site. Don't you just love good prizes?
(This) Competition Rules (!)
In order to enter this competition you need to upload a photograph to the Internet, which is allowed to be digitally altered if you like. It should say two things to us: "Mew" and "Winter"!
Where to post your photo: your personal Twitter or Instagram account, remembering not to have your posts set to private.
What to include in your post: the photograph, the hashtag #FearMewDecember and @mewxinfo (mewxinfo is this site's handle on both Twitter and Instagram…follow us!)
When to post your photo: anytime before Monday the 7th of December 2015 (Central European Time)
What Will Happen Next
Five (5) of the entries will be selected by a select panel of Super Frengers/Internet people and will be uploaded to MewX, after which there'll be a public vote for the best of those five entries. Details of that vote will follow after the closing date (7th December 2015).
Note: by entering this competition you agree to your photo being posted to www.mewx.info and/or being used or posted via this website's official social media accounts. We will include a photo credit where possible. Happy snapping!
#FearMewDecember