A while ago, we launched a photo contest entitled "Fear Mew December", where we asked you to send us photos which captured both Mew and winter. Entries came in thick and fast like sledges whizzing through some sort of fir tree wood at Christmas. Many included angels, many included recent shots of the band playing live and some stood out, like guiding stars in a heaven of Mew-related wintry snapshots. There followed a public poll to determine the very best of these chosen five photos, and at the end of the 17th of December, the votes were counted…
5th Place
In fifth place was @thoras75 (Instagram) with this, our favourite live photo from all those submitted. We particularly enjoyed the action shot of Johan's hair (or his "Jonytail" as some people, not us, refer to it).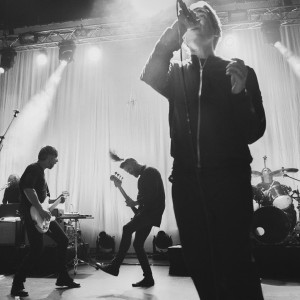 4th Place
In penultimate place amongst the five, this effort submitted by @koribubbles (Instagram) involved three people holding up signs which spelt the name of the contest they were entering. They clearly knew what they were doing.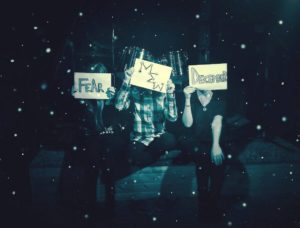 3rd Place
Our favourite "angel" entry. This isn't trick photography, @aliaghanima (Instagram) genuinely had dead angels frozen inside ice cubes. Poor, frozen, dead angels. nb: no real angels were harmed in the making of this photo.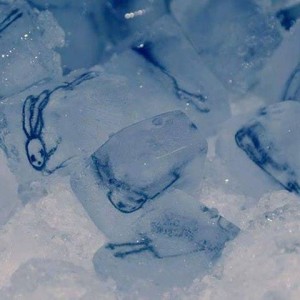 2nd Place
This late entry from @zaramunch (Instagram) very much said "Mew" to us. Mew-like anthropomorphic animal figures are depicted within warmly wintry surroundings. Pass us some chestnuts!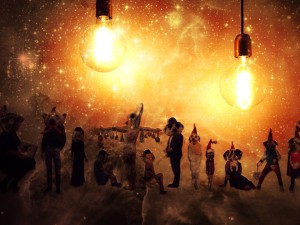 1st Place
@annna965 (Twitter) gave us an unequivocal winner. The most popular entry amongst judges was also the most popular amongst voters. It's timely, taking its panda person imagery from the recently released Making Friends video, and it looks cold out there.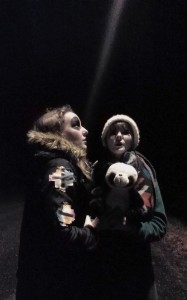 Congrats to Anna, and thanks to all of you who entered the competition, as well as those who voted. We wish you all, and everyone else who did neither of these things (to a slightly lesser extent), a Mewry Xmas and a Happy Mew Year!