The short tour of only eight gigs – now called Slick Monsters Tour 2010 – kicked off yesterday from Trondheim, Norway and today is Oslo's turn. Finland next and then Japan. Make sure that you buy the new tour shirt that contains the dates for these three countries. Yesterday's 90-minute show was played without Comforting Sounds and it is the first time in Norwegian history that the setlist lacked this epic song. In Finland Mew have always played Comforting Sounds as the last track… we'll see what happens this time around. Cartoons and Macramé Wounds made an epic return when Mew have played it only once before in Costa Mesa, California.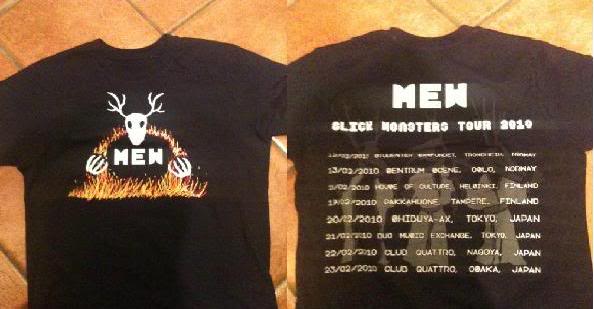 Trondheim setlist (as we know it):
Intro / Circuitry of the Wolf / Chinaberry Tree / Introducing Palace Players / Special (Long) / The Zookeeper's Boy / Am I Wry? No / 156 / Repeaterbeater / Medley (of New Terrain, Nervous and She Came Home for Christmas) / Cartoons and Macramé Wounds / Hawaii / Sometimes Life Isn't Easy / Snow Brigade —– Beach / Apocalypso / Saviours of Jazz Ballet / Bamse —– Louise Louisa
We will be back with an extensive review of the Oslo show. Stay tuned.