Sentrum Scene (Oslo, Norway – February 13th, 2010)
After kicking off the Slick Monsters Tour in Trondheim the day before, Mew went to Oslo straight away, to pay the Norwegians yet another visit – as promised. It seems that Mew are quite pleased with their Norwegian fans, and they seem to be aware of our loyalty towards our Danish friends. All in all, it's a two-way friendship.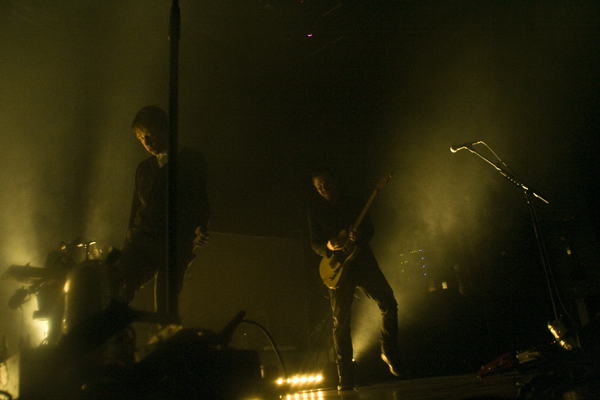 The warm-up band Taxi Taxi! made the audience long for Mew even more, and when they finished off, it didn't take long before the ultimate surprise was present; Mew took the stage with a glance, and served us Snow Brigade as an opener. The atmosphere was as electric as it may sound, when they went from the surprising opener to the jangly Hawaii. Jonas' hint of dancing is still very much present, and this seems to please and enthuse the audience. During the concert they even took the time to thank the audience, and they did this wholeheartedly with a nuance of pure joy. Joy of playing and joy of being exactly here, amongst some of the most supportive and excited fans in the world.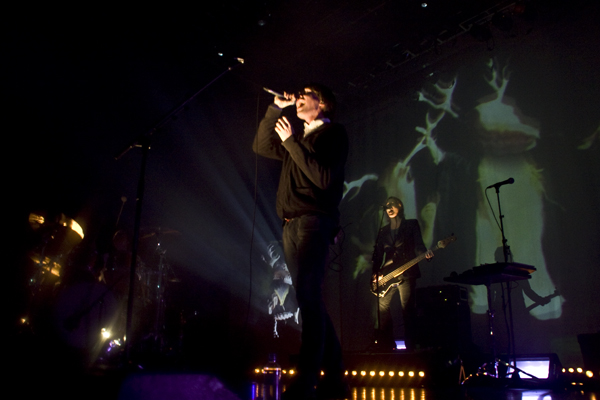 Mew have a habit of changing their setlist on every tour, and Slick Monsters Tour was no exception. They chose – yet again – to change the order of the songs to something Norwegian audience has never experienced before. An approximately 90-minute set made sure that there was enough room for most of the No More Stories -tracks, including a surprising new act of Tricks of the Trade. Jonas told the audience that it's the first time they play it live, but in spite of this they seemed as confident as ever. The beautiful medley consisting of New Terrain, Nervous and She Came Home for Christmas was not included this time around.
As the minutes went on, and they closed the actual concert with Cartoons and Macramé Wounds, I was hoping they would do Special as one of the encores. I was pleased to see Silas entering his position in front of the drums and starting the well-known intro to an almost perfect performance of Special – closely followed by The Zookeeper's Boy. The setlist was full of surprises this evening, as our Danish friends seem to be. But for many fans – including myself – Comforting Sounds is an absolute 'must' and like in Trondheim (and the previous US tour) it was missing from the setlist once again. With or without it, they do quite a comforting performance of Louise Louisa, and maybe even more powerful than before. Not as powerful ending as their most common closer, but we know Mew well enough to know that they will surprise us once more in the future. Hopefully with the godlike Comforting Sounds as a closer. 
The Sentrum Scene gig was the end of their Norwegian visit for a while, but they will pay Norway a couple of visits this summer (Bukta- and Slottsfjell festivals), and who knows what they have in store for us? Keep surprising us, Mew – but please don't forget to give us the delightful Comforting Sounds from time to time!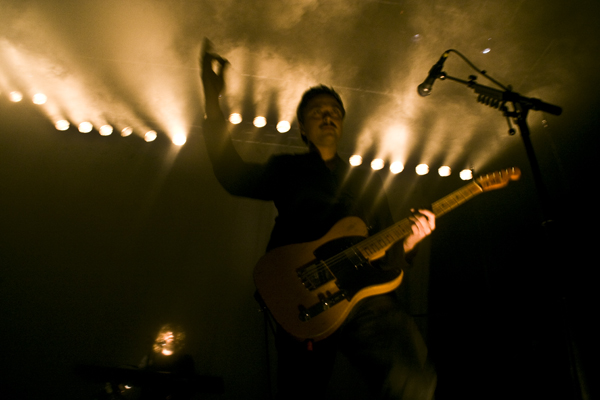 Oslo setlist:
Snow Brigade / Hawaii / Introducing Palace Players / Repeaterbeater / Silas the Magic Car / Apocalypso / Saviours of Jazz Ballet / Bamse / Beach / Am I Wry? No / 156 / Sometimes Life Isn't Easy / Tricks of the Trade / Cartoons and Macramé Wounds —– Special / The Zookeeper's Boy —– Louise Louisa
Silje Dahl Osnes