London, UK (May 20, 2015)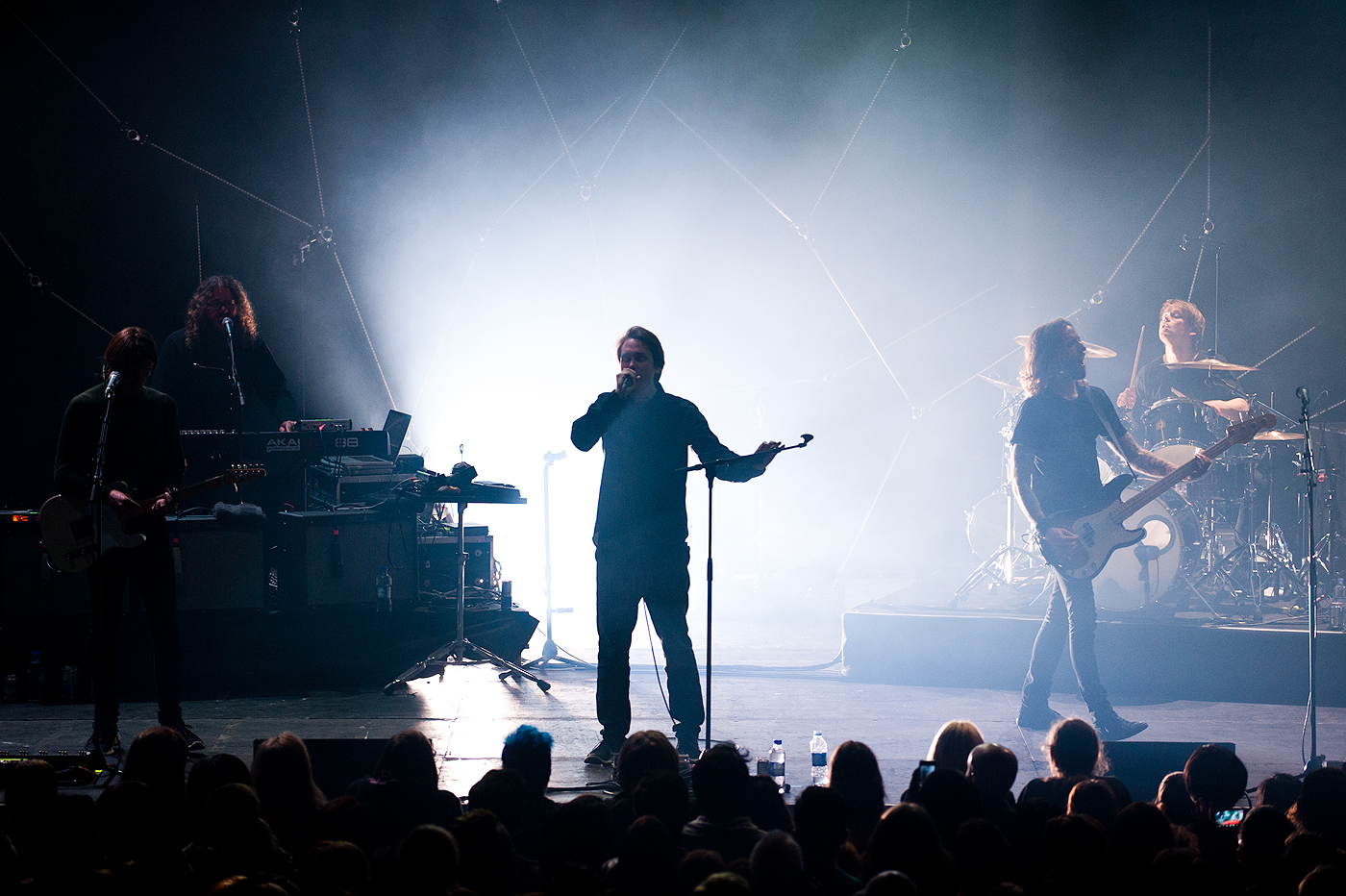 It was just under a year since I last saw Mew perform at the Roundhouse. I truly believed that it was the best performance that I had seen from them thus far. However, I now believe that they have now topped that performance and personally, the show was a much more memorable experience. I truly believe that there was one component to the night that made it all the more memorable: the community.
As soon as I finished my final exam of the academic year, I began my long and somewhat stressful journey to Camden Town on the train. During the journey, I arranged to meet up with some other Mew fans via text messaging. It was while conversing with these lovely people that I felt a nostalgic sense of excitement that I had only felt once before. Back in 2012, I travelled to Denmark to see my first Mew shows. They were performing live at the Bremen Teater and Roskilde Festival and I really wouldn't have had the courage to embark on such a trip if it wasn't for a very special group of fans who looked after me. I am forever grateful for their kindness. I would be meeting some of these people again for the first time in almost three years, hence why I was extra excited for this show. The Mew fandom is diverse and made up of some of the most interesting and lovely people you will ever meet. Prior to becoming a part of this wholesome community, I wouldn't have believed such a thing could even exist.
Architecturally, the Roundhouse is quite striking, but I have a word of advice for anyone who attends a show there. Get standing tickets and get a good spot near the front! At Mew's last show at the venue I made the mistake of getting seats upstairs which, while comfortable can give you the unfortunate chance of having a pillar in your line of sight.
As the lights began to dim and the crowd began to cheer, I was greeted with an incredible opening from Mew. The new intro to Witness is simply amazing and opened my eyes to just how much this song has to offer; it's relentless, it's captivating, it's fantastic. This sentiment basically defined the rest of the night because it simply boils down to this: Mew are a band you have to experience live. There's simply nothing else like them. Hearing all the new tracks from "+ -" for the first time was wonderful, and as with Witness, I gained a new level of appreciation for the album as a whole. The other big highlight of the night for me was the medley consisting of Clinging to a Bad Dream, The Zookeeper's Boy, and Louise Louisa. I've always wanted to hear Louise Louisa live, and although this wasn't the full version, it was still bloody brilliant. The only real disappointment of the night that I can think of though was no Rows on the setlist but alas, I was expecting this and I'm now starting to see that this was more of a blessing in disguise as it only has me more excited to see them again.
Mew are always a joy to see on stage as they have mastered these songs over the years. I'm still in awe whenever I see Jonas reach those high notes. It was also great to see the amount of energy they were putting into their performance and just how much fun they were having whilst doing so. Furthermore, the banter between songs was funny and more importantly, sincere. I think this is a large part of what makes Mew so great. They're just normal guys having fun with friends and that's why I believe their music touches so many people and brings so many of us Frengers together. Their music can be grand and it can be intimate but at its core it's always relateable.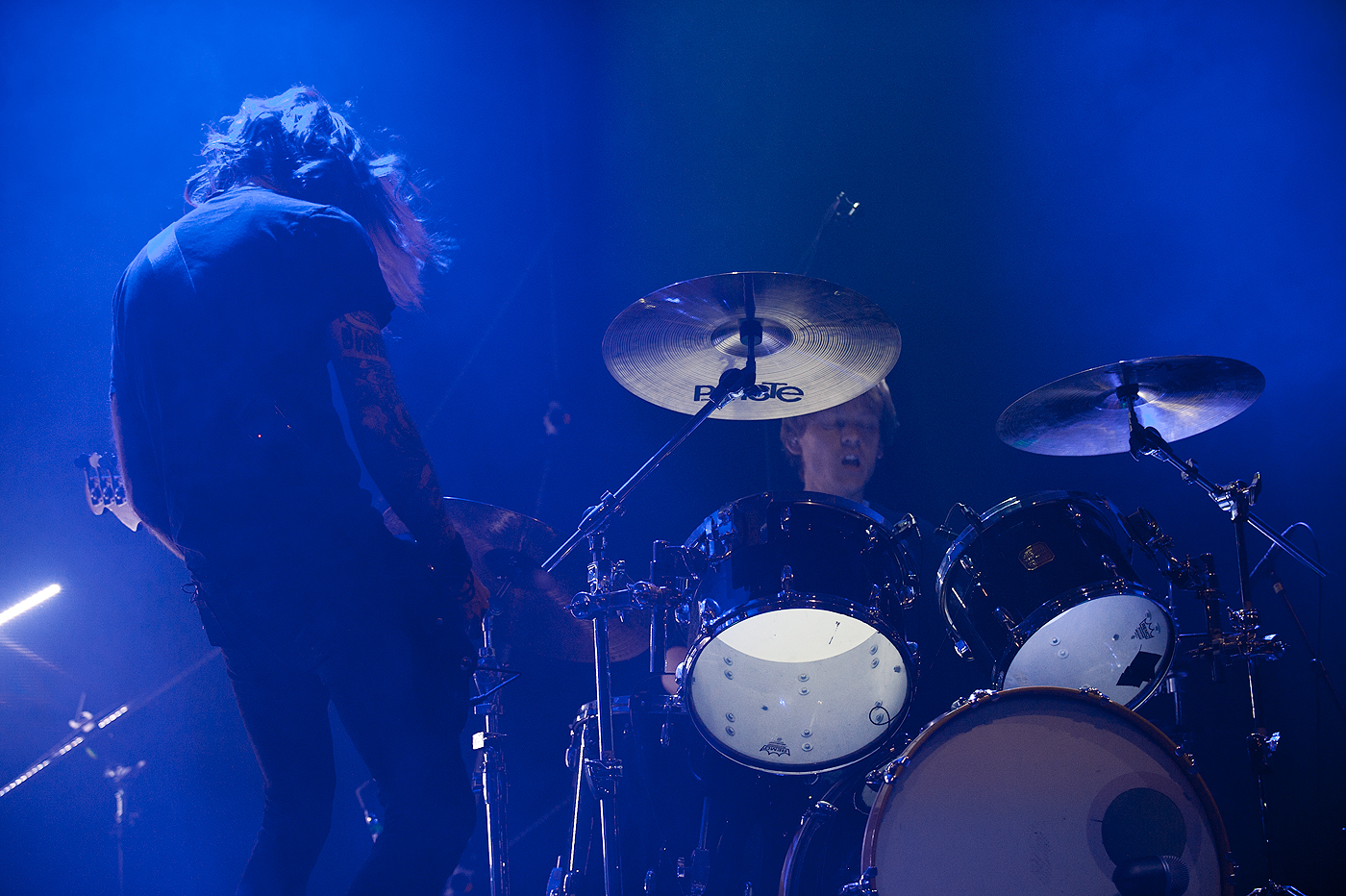 Text: Keir Martin
Photos: Emi Wakatsuki
Photo Gallery
Setlist: The Roundhouse
Witness / Satellites / Special / The Zookeeper's Boy / The Night Believer / Beach / Silas the Magic Car / Snow Brigade / She Spider / Water Slides / Hawaii / Am I Wry? No / 156 / Apocalypso / Saviours of Jazz Ballet / Medley (Clinging to a Bad Dream, The Zookeeper's Boy, Louise Louisa) —– My Complications / Comforting Sounds