Paris, France (May 22, 2015)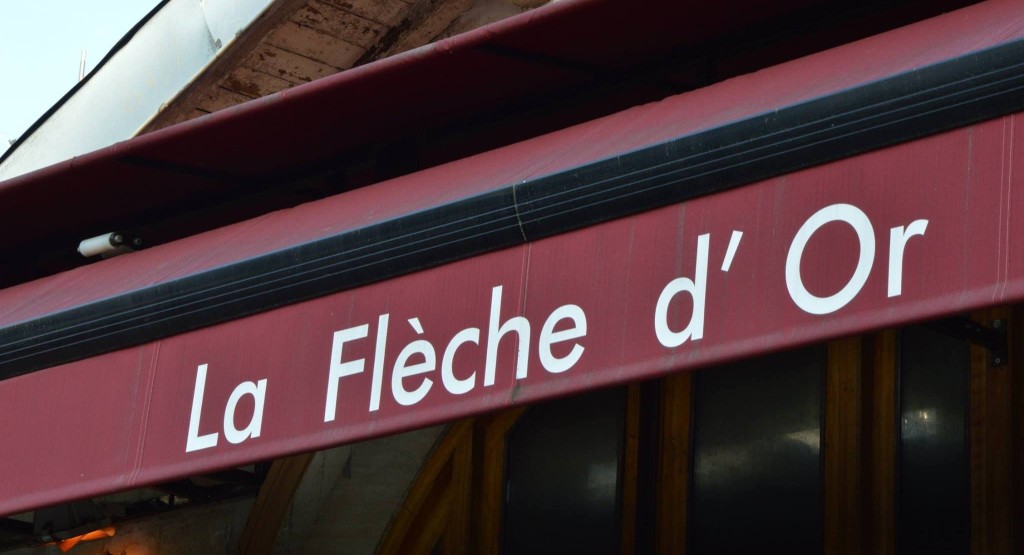 Over the course of my day and a half stay across The Channel in Paris, I'm never exactly sure where I am. I mean, I know what I'm next to, and our phones tell us how to get to the next thing we want to be next to, but my knowledge of the layout of the city is lacking. It looks compact on a map, and the places I arrive at seem to duplicate and then triplicate; along the route of the Seine, which we largely seem to be following, it's as if Kensington, London has been copied and pasted everywhere. The city's 19th century opulence fuses with modern consumer culture. While the world's number one tourist city brings in visitors from all directions, the foundation it lays for them seems quite uniform next to other neoliberal, first world cityscapes.
Following touristy instincts, we go to the Louvre, but the queue looks so long that we'd have to whiz around the place before whisking ourselves off again to the Mew show, which is, after all, our primary raison d'être here. We compromise and settle on the D'Orsay instead, third in popularity among Paris museums, but first in quality according to some who appear to be in the know. Which brings this review of a Mew show on to the Mew show it is a review of. We go east, taking two Metro trains, and come up at Gambetta. It looks like we've not gone anywhere at all and the whole journey was a con, but the road ahead becomes grottier. And then we're met with a wall of graffiti, and what looks like a pub front fenced in by metal bars, like some sort of pen for drunkards. It feels immediately surreal; I've only travelled across a narrow strip of sea, and all at once it strikes me that publicity for Mew has got a bit lost in transit. It feels like a Mew ghost town, that the vibrancy of London's Roundhouse, where we had been only two days prior has vanished into thin air. The venue's name, The Golden Arrow, is a bold statement.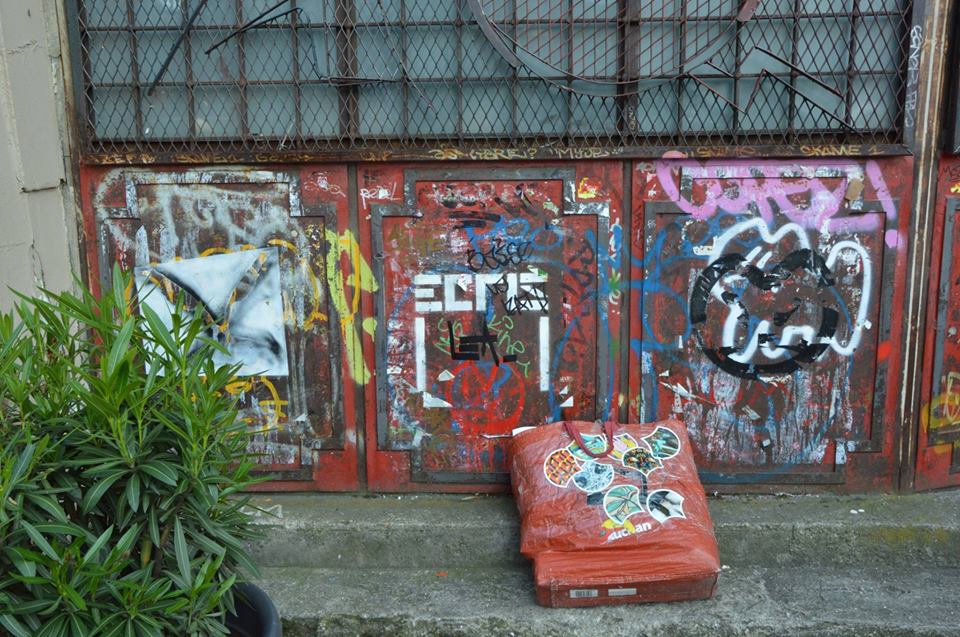 The capacity here might be three hundred at a push, but it's only half full. The stage is too small for the new light show, and we're so close we can inspect the set list and the pedal boards as soon as they're arranged onstage. After Making Friends' synth cadence announces Silas Graae's arrival for his and Johan Wohlert's lurching intro to Witness, Johan's bass amp is so loud I immediately back away from the stage and arc round the back of the crowd. The sound is better there, but so much chatter pervades the atmosphere that it's hard to find the right balance between avoiding being among indifferent attendees, and finding a quality of sound which befits a Mew concert.
While a skeleton of their routine repertoire remains, tonight's set list offers a couple of chances for experimentation. It's a "drop off and go" gig, a whistle stop show, and there aren't so many people here; any belly flopping will only linger in the minds of a select few. While the overpowering velocity of Mew shows usually means you can't hear much, if any, detail in their playing, the volume restrictions tonight mean every nuance is distinct. When I'm down front I can hear unamplified guitars being tuned between songs. The intimacy, both in the size of the crowd and in the relative quiet of performance, is made even more unusual by the dichromatic light accompaniment. In many ways it feels like a rehearsal in a dilapidated pub disguised as a music venue. You can call it special, and by Frengers I speak to after the show its specialness is treasured, but I feel a bit torn. It's totally unlike any Mew show I've been to before, and it's my first time seeing them play a headline show outside of the UK. Those novelties give it a novel air, but the unusualness is also partly reflective of a band finding their feet in relatively uncharted territories.
The set is scattershot; golden oldies stride among the evening's whims. A live premiere of the album version of Making Friends is somewhat disjointed and falls straight into Introducing Palace Players, which is performed for the first time without its extended, bitonally discordant intro. The fact that it hasn't been played in any form in six years is made all the more surprising by being one of the most enthusiastically received songs of the night. A crystalline rendition of Special has the crowd at its liveliest. And, as the set list had warned us, Coffee Break draws the set to a close. While Coffee Break had been the show opener in the Nordic winter tour last year, the irony of a band starting shows with the final song from their now antique first album is lost, and the effect is probably not all that different to that it would have had nearly two decades ago. Comforting Sounds doesn't end most of their shows for nothing, that becomes clear; there's an inescapable resolution that their signature piece brings to live shows. Its tipped-to-be natural successor, Rows, which incidentally is so-called because it began its life as an instrumental composition, one which the band viewed as "rows of ideas", isn't being played yet, although it might feature later in the tour. I'm left wondering how much more I'd gain from these performances if they threw much more at me that was new. A Mew show is always to be savoured for myriad reasons, but after hearing live outings of these songs so many times, my reasons for enjoyment become less the songs themselves.
After the show there's a big conglomeration of Frengers on the street outside, and the band are wandering around. Therein lies an enhancer of the experience. When the community of fans gathers around Mew's live appearances, there's an energy, a positivity that seems to spread. Mew do their job, and they do it invariably well, but their fanbase adds an extra dimension. Making a direct connection with otherwise distant entities brings out a personality to the shows themselves, even when the monolithic strand of songs which the band never seem to tire of remains the same. We linger near the venue until 2 AM, until the last Frengers have drifted off in their own directions, and we begin to head homeward.
As we walk towards the other side of Paris, towards our morning departure, we hone in on the buzz from the show and the human paraphernalia that complemented it. We arc around L'Arc De Triomphe, and fall asleep at the bus station.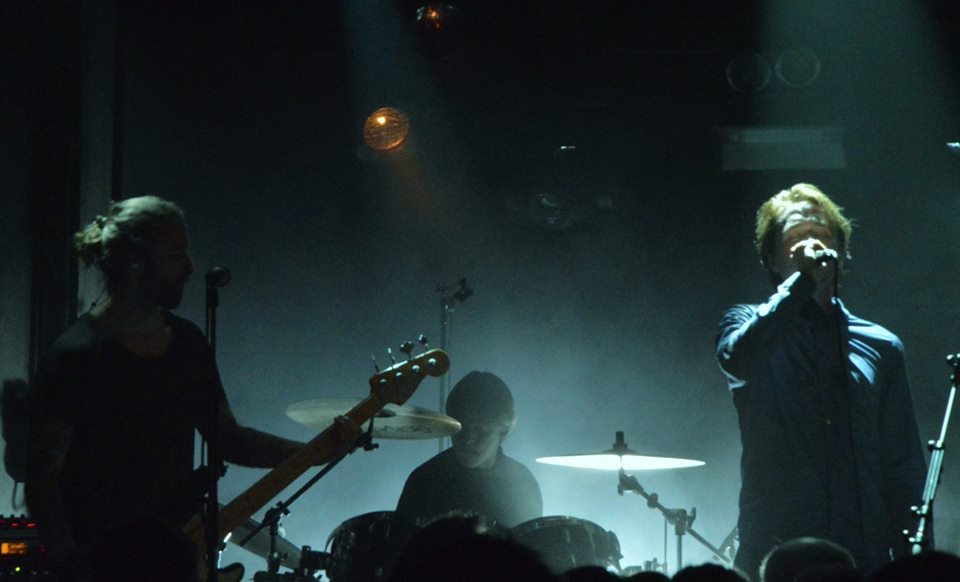 Text: Gustav Greijer
Photos: Harald Hjerting
Photo Gallery
Setlist: La Flèche d'Or
Witness / Satellites / The Night Believer / Beach / Silas The Magic Car / Making Friends / Introducing Palace Players / My Complications / Eight Flew Over, One Was Destroyed / Am I Wry? No / 156 / Apocalypso / Saviours of Jazz Ballet / Medley (Clinging To A Bad Dream / The Zookeeper's Boy / Louise, Louisa) —– / Special / The Zookeeper's Boy / Coffee Break