New York City, NY, USA (August 3, 2017)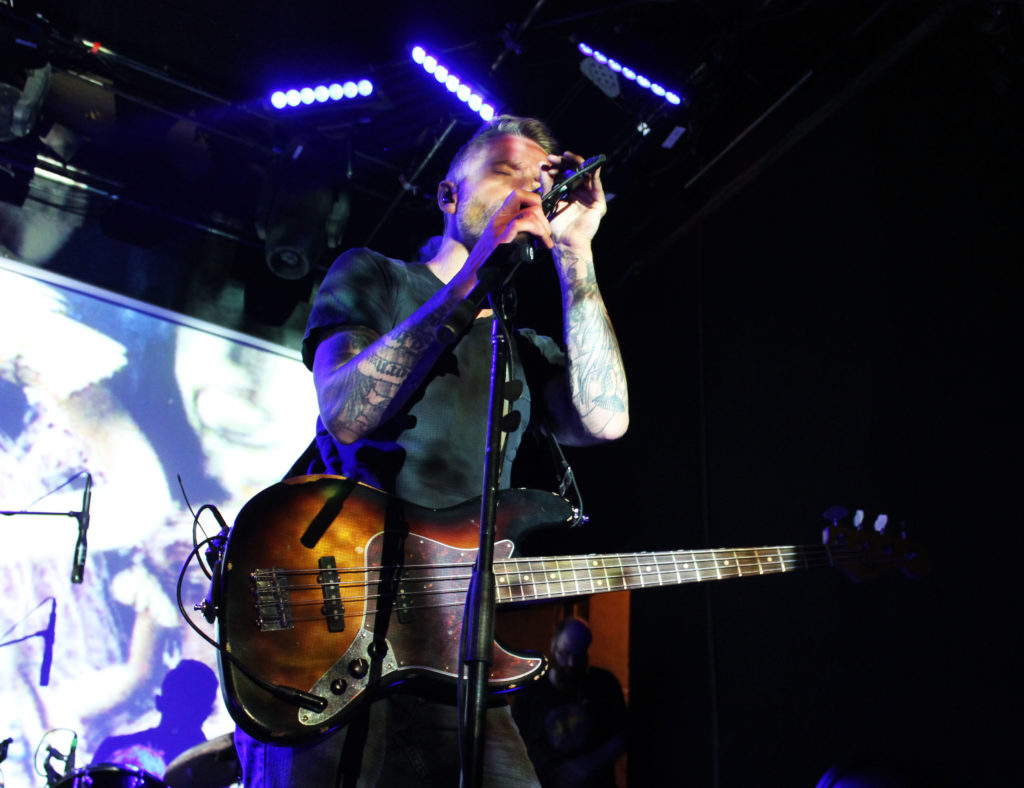 When I try to explain Mew to friends and family, I never can quite capture what they are – who they are, in proper words. As I recently commented on one of Mew's photos on Instagram, I said that they are a sound all their own, and I couldn't even find a mix of bands to describe the ethereal melodies if I tried. Between Jonas Bjerre's heavenly falsetto that carries through the heart of the audience, Silas Graae's resounding thunder of the drums, and Johan Wohlert's bass that caresses the effulgent soundscape, to experience them through both headphones and in their live presence is a beautiful harmony of serenity and rejuvenation.
I had the wonderful honor of seeing their first leg of the North American tour at The Bowery Ballroom in New York City, where I share wonderful and sentimental memories from concerts of years past. I had the pleasure of meeting so many wonderful fans, or Frengers, as we call them, some of which traveled out of country to see Mew for the very first time. I remember mine like it was yesterday, and my heart has never exploded with such excitement in my life. Now that this show was my second time, it was like reliving the first all over again.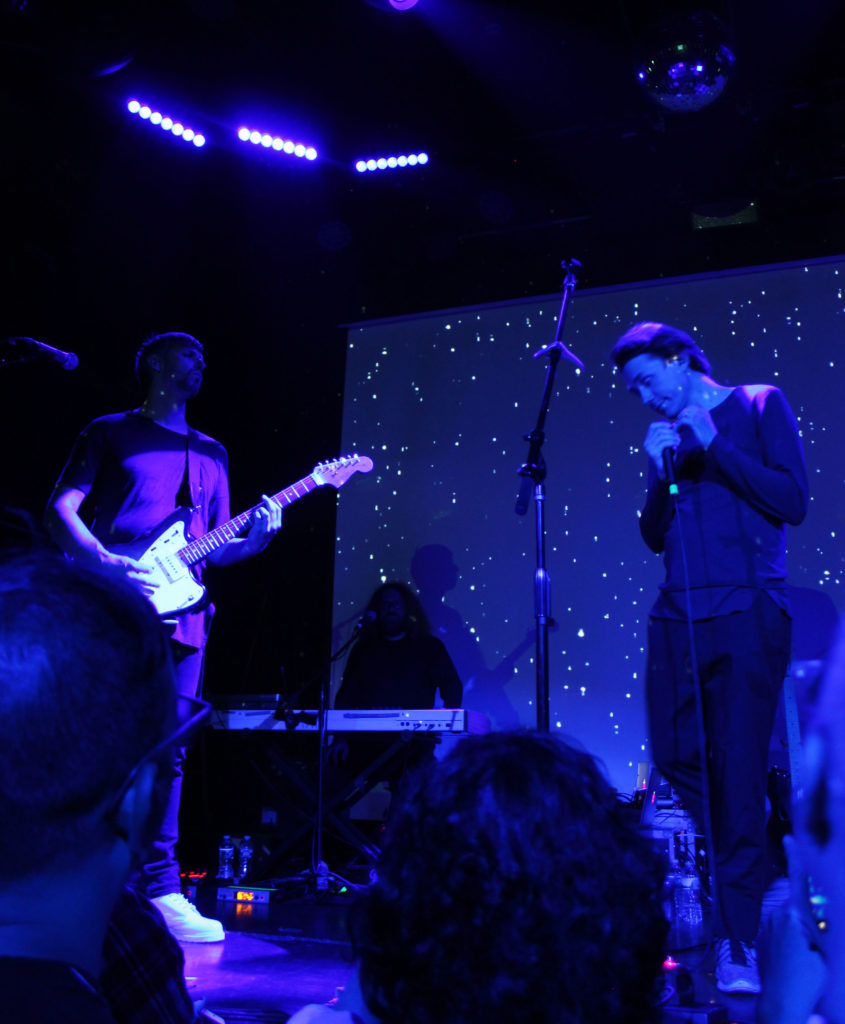 While we are all screaming and talking frantically about what songs they might play tonight, the band members (sans Jonas) enter the stage, and the crowd goes ballistic. The energy was omnipotent – there was not a single soul in the room who didn't feel the surge of excitement rush through them, Frenger or not. The band opens up with In a Better Place (I'm getting the shivers just writing this!), and of course, the screams from the crowd roar. As the song begins, the melody is soft, sweet, and reserved, and leads to a gradual build to the eventual climax, where we all could do nothing but drink and dance with those strangers beside us, who are just as excited as everyone else. This is our escape from the world, and there is nothingness and no regrets.
I wish I could go into a full discourse song by song, noting every single crescendo and decrescendo, but you and I would both frankly be here all night. I had the luxury of being close enough so that I could live record the entire show from set-up to finish, including when Jonas reached his hand down to the audience, and I got essentially catapulted forward with no forewarning. You can find the show on the Frengers group on Facebook.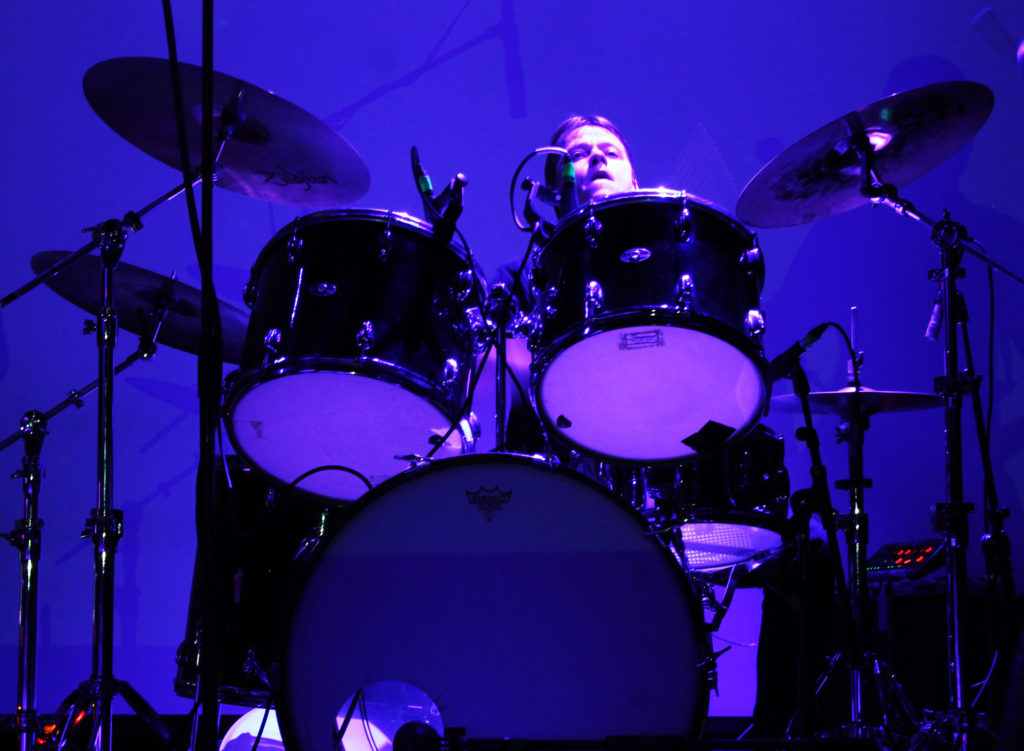 I need to make very special mention about 156 and Comforting Sounds. Hearing 156 live is absolutely nothing like what it's like on their albums. That song carries such an incredible energy that, in my opinion, none of their other songs do. As opposed to the album, the drums are way more present. Specifically at the end of the song, Silas plays accented 8th notes on the floor and large toms in conjunction with the bass drum that is befitting of a perfect last song of the night. Ah, but no! 156 comes to an abrupt and powerful end, and the ballroom is filled with the battle cries of the hopeful, that music is alive and well, and that we, too, are alive and well.
A moment of silence. And then a familiar intro.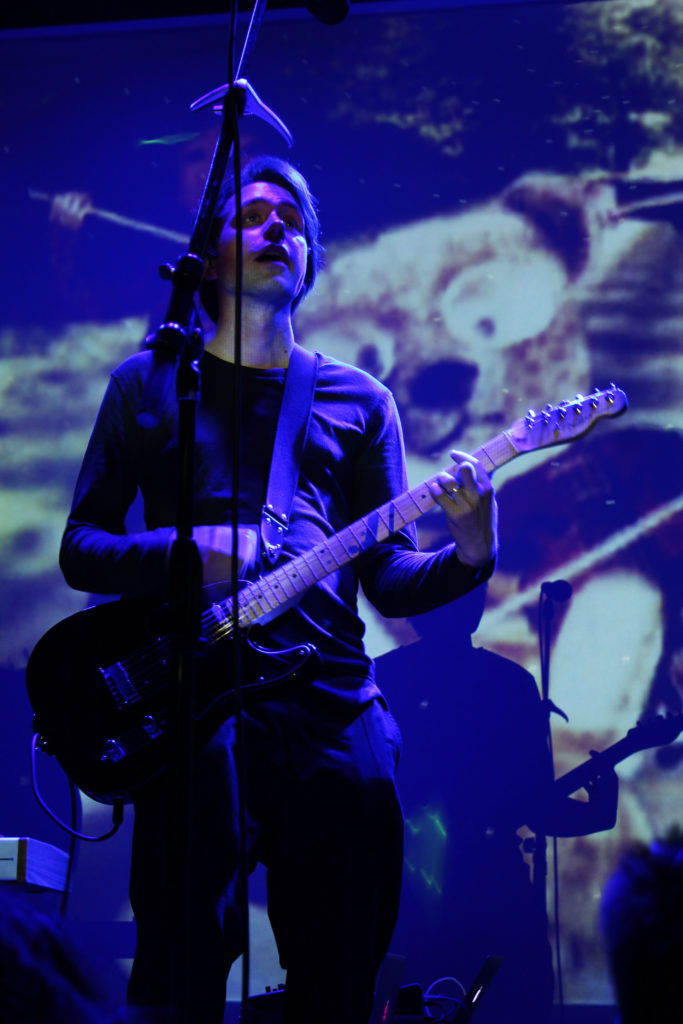 A single measure passes, and Jonas lifts up his voice, and (ironically) sings, "I don't feel all right, in spite of these comforting sounds you make." Oh, don't worry – the irony was not lost on me here, because I certainly felt "all right." The song continues, and our excitement softens to a somber and sweet reverie, while the audience is climbing down from the excitement, already reliving the experience of the night. The audience sings joyfully, sweetly, to and with one another, and as we sway from side to side, and we hug our friends, here comes the very long outro, which is genially arranged as the climax of the song. As we watch, dazed and entranced by the love we see on stage, a lyric-less performance dances before us, and in this moment, our hearts are full to overflowing of emotions we can't quite describe. We want to scream, dance, sing, kiss, hug, and cry. It is an amalgamation of emotions that is inescapable, nor would we want to if we had the opportunity. The song slows to an end, with a rapid succession of what feels like canister shells of fireworks booming off to the sound of drums, guitar, and synthesizer. The note holds, and again, the crowd cries and screams, our voices carrying all through the streets of New York City. And as Jonas, Silas, and Johan exit off the stage, the crowd continues to cheer on, afraid to let go and turn our backs on what is likely the best night of our lives. As I make my way through the crowd to leave, I quickly celebrate the evening with a fellow Frenger, where we exchange a knowing look that tonight was just the start of it, and we are already excited to do it all again in Brooklyn the next night.
Text: Heather Tinneny
Photos: Louisea Marie Miers
Photo Gallery
Setlist: The Bowery Ballroom (New York City, NY, USA)
In a Better Place / Special / The Zookeeper's Boy / Satellites / Candy Pieces All Smeared Out / Introducing Palace Players / Twist Quest / 85 Videos / Snow Brigade / Start / Water Slides / Apocalypso / Saviours of Jazz Ballet / Carry Me to Safety — Nothingness and No Regrets / Am I Wry? No / 156 / Comforting Sounds