Osaka, Japan (November 27, 2015)
Let me start by saying that "soma" is also a Finnish word – meaning something sweet, cute, pretty. Soma, the venue, was really not that "kawaii" to be properly named such in my home country, Finland. Jonas Bjerre had just said in a Tokyo interview that Japanese words often sound like Finnish, and of course I must agree. Many times I thought I heard someone speaking in my language, only to realise that "nope, that was Japanese". But I was not in Finland. I was in frickin' Japan. A long-time dream of mine, and as you immediately fall in love with the country and its fabulous people, you are bound to return very soon. Nick Watts had checked from a random website called MewX.info that how many times they had actually been to Japan. ELEVEN. That is quite a bit… and Asahi must be a familiar brand.
If Soma was not the prettiest of venues, it was (according to one of the Mads's) the smallest I was to see Mew in. More people than in Milan, by far, but less square meters. As the show had sold out in a matter of minutes, it was really packed and so hot when all the 350 people were crammed into a small place. I stood by the entrance door, so occasionally I got a nice soothing breeze of cool air on me. No warm-up band this time. It was warm enough without one. The setlist was identical to the night before, making it a nice 95-minute show, whereas the first Tokyo show clocked in at just 80 minutes. Disappointed afterwards that I didn't buy any of the Japanese editions of Mew CD's, as they were not too expensive even. I'll do that next time, for sure. Daddy Drone, by the way, didn't make it onto +- Japanese edition, but it was written for that. The two-minute song you've heard is a part of a bigger song, but Jonas intends to leave it at that. He also got a little help from Blue Foundation, and he plays the drums himself. Anyway, Japanese really love to buy merchandise. Every other person was wearing a Mew shirt and at European shows that percentage is much lower.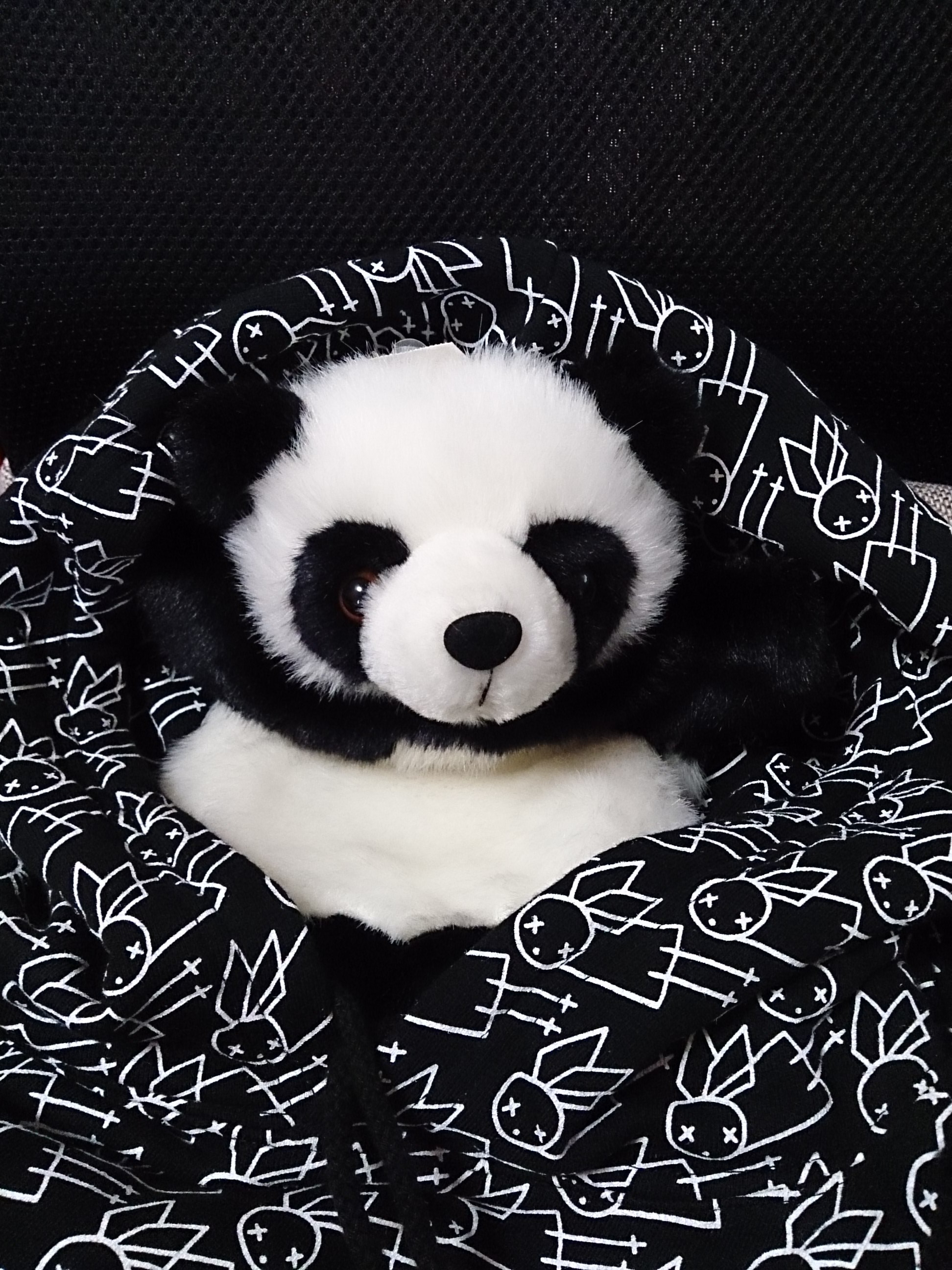 A tender, somewhat comical, but really fitting special event took place here. Someone in the audience had a panda hand puppet and Jonas saw that. He borrowed it for Medley. And if you can imagine Jonas singing Clinging to a Bad Dream directly to a panda bear in his hand, forgetting the whole audience, and meaning every single word, knowing that the panda is listening. Well, that was the cutest thing to see.
I think I thought maybe you can change me
I know you and I are clinging to a bad dream
And in between the shades on your screen
They come and go
Sometimes they never show
In a nutshell, the Osaka show was a very good one. Not any better than the two Tokyo shows, but I just love the Japanese crowd, so these three shows are now among my favourites. Only one person was disrespectful towards other people by singing louder than Jonas himself and also introducing each song to his companion. The whole venue heard him, even the band. But he was not Japanese (of course!!!), and no one dared to say anything to him. But it's okay, dude.
Mew posted a great picture from Australia. The one with the koala bear, and not only the band, but with the whole crew as well. The band seemingly appreciates the hard work that goes behind the scenes and on stage… and Rob, Nick, double-Mads's, double-Paul's and all deserve praise. Of course Mew looked wonderful on stage, but we don't have much visual proof of that. As was evident from Tokyo reviews, Japan is quite strict with taking photos at shows. So, we don't really have a gallery for you this time, but hopefully you'll survive. A few more shows on the horizon and then Mew will take a break and write the new record next year. At least start with it. Who knows when it comes out.
Okay, this turned out to be more of a love letter to Japan than about the Mew show, but whatever… I continue. After spending a total of 12 days in the country, I didn't even want to leave. I know now why Jonas loves it the most. Japan is not only a country. It is a state of mind. It is a dreamland. It can be geeky, kinky, but it's also an extremely polite nation, respectful towards one another, and it even made me want to be a better person. I will be. Arigatou gozaimasu…and see you again in a few months.
Text: Tero Heikkinen
Photo: Hase Kobayashi
Setlist: Soma
Witness / Satellites / Special / The Zookeeper's Boy / Introducing Palace Players / Sometimes Life Isn't Easy / Water Slides / Snow Brigade / She Spider / Medley / Making Friends / Rows / Am I Wry? No / 156 — She Came Home for Christmas / The Night Believer / Beach / Comforting Sounds