Joensuu, Finland (July 14, 2017)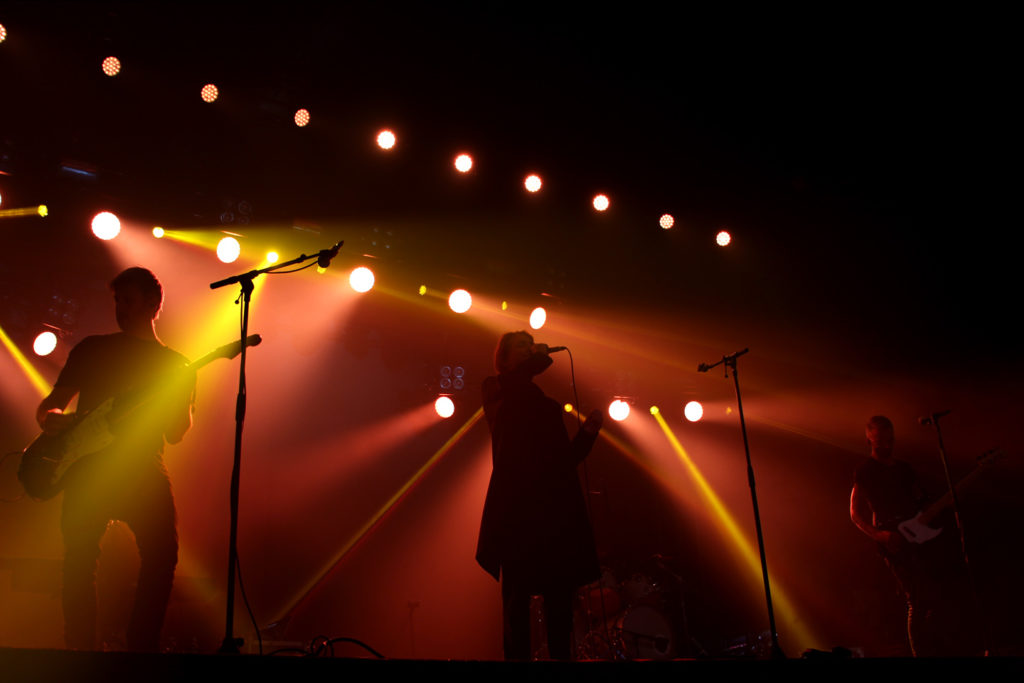 The second oldest (since 1971) rock festival in Finland finally saw Mew performing on one of their stages, and the massive tent was packed right from the start. Funnily enough, it was fairly easy to get to the front if you just walked there ten minutes before showtime. This has not been the case at any other Finnish festival before. Queueing for Mew has taken some serious effort. They've always said that Eastern Finns are quite relaxed people, and this was certainly the Easternmost place in Finland that I've ever been in. Take a taxi for 40 kilometers and you'd be in Russia. That's how East. Obviously they had to play in a tent, because what's a Visuals tour without them visuals? And these Northern parts of the world don't really see darkness in the Summer. This is refreshing, because for a long time Mew played without the backdrops, to show that they don't need them, as music speaks for itself. But we love them, Mew.
As usual in 2017 shows, Mew opened with In a Better Place. You want epic, and Mew delivers it from the very first seconds to the last guitar sounds of Comforting Sounds. If you are from Denmark and your band's name is Mew, a 75-minute festival set has to be big at all times. So much so, that they even cut out the quieter minute-long instrumental ending from In a Better Place and surprised the crowd with Special before no one expected it.
I've seen the band live many times, but this was the first time since – I don't know when – that I found myself being in a trance-like state. When Water Slides was on, I couldn't recognise the song until the chorus came up. I mean, surely it was Mew, but I couldn't remember the title or any of the lyrics. Chorus woke me up, and afterwards I found this incident to be very funny. Jonas told me that he was once in Spain and heard their own song on the radio, but he couldn't recognise it. Maybe this was something similar.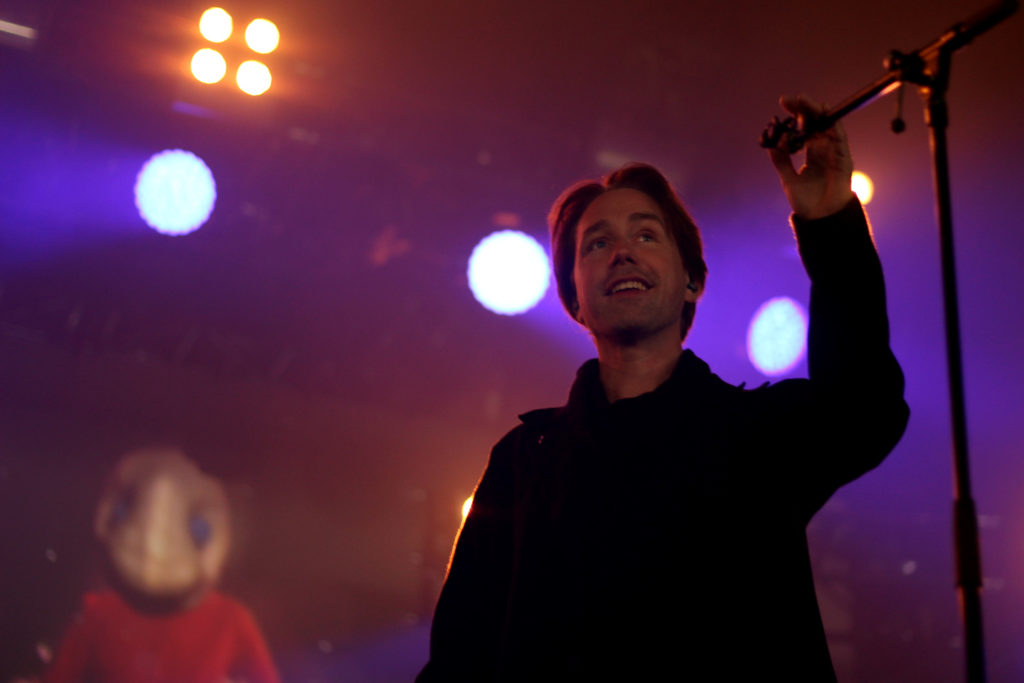 When I first heard Carry Me To Safety, I liked it, but I wasn't hundred percent sold. Maybe I was over-thinking what the whole album will be like if this is their closing track, and of course it all made sense in the end. At Ilosaarirock I found myself sharing a tear or two during this song. Also something I have not experienced in a while. It felt right. Carry Me To Safety turned out to be the highlight of the show.
Even though it is the first track on Visuals, Nothingness and No Regrets seems like the perfect track to be played before the Frengers hit songs. Mew's cryptic lyrics are what they are, but the "we could have made it, I believe we faded…" part is probably the one that we all get in a similar way. You can sense it in the audience, as the reactions are the same. The first time when it's sung, it feels really sad, but then later with Silas' drumming it feels like a celebration. Happiness… of knowing how to move on. Well, I guess many of the Visuals songs are about moving on.
Finland is not scheduled for this October's tour with Scandinavian countries, and this is the first time this has happened… but fear not. There will be an announcement for Finland coming up shortly. "Ei hätää, suomalaiset!"
Text: Tero Heikkinen
Photos: Marie Cover
Photo Gallery
Setlist: Ilosaarirock (Joensuu, Finland)
In a Better Place / Special / The Zookeeper's Boy / Satellites / The Wake of Your Life / Introducing Palace Players / Twist Quest / Water Slides / Apocalypso / Saviours of Jazz Ballet / Carry Me To Safety — Nothingness and No Regrets / Am I Wry? No / 156 — Comforting Sounds