Mew's third album (first international, really) Frengers will be re-released on vinyl this June. What makes this particularly exciting is the fact that two songs included have never been available on vinyl.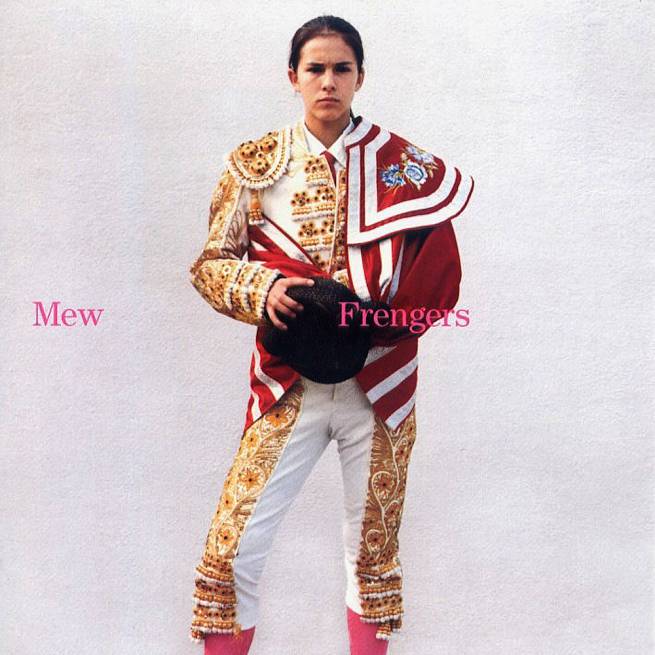 This is what Shop Radio Cast has to say about the album:
"Frengers is the third album by Danish band Mew, originally released in April 2003. The title is a portmanteau of the words friend and stranger. A frenger is a person who is "not quite a friend but not quite a stranger" according to the album's accompanying booklet.
Six of the album's ten tracks were previously included on Mew's first two albums Half The World Is Watching Me and A Triumph For Man, both of which saw only limited release until they were subsequently rereleased internationally, but were rerecorded for Frengers. The other four are original recordings. The song "Her Voice Is Beyond Her Years" features vocals from Swedish singer Stina Nordenstam and "Symmetry" features vocals from 14 year old Georgian Becky Jarrett. The Japanese version of Frengers also included the rerecordings of earlier songs, "I Should Have Been a Tsin-Tsi (For You)" and "Wherever"."
Check this link also.
The presale is on at Shop Radio Cast and the price is USD 29,99 for each of the three available editions (two of them are limited to 500 and 1000 copies).
SIDE A
Am I Wry? No
156
Snow Brigade
SIDE B
Symmetry
Behind The Drapes
Her Voice Is Beyond Her Years
SIDE C
Eight Flew Over, One Was Destroyed
She Came Home For Christmas
She Spider
SIDE D
Comforting Sounds
I Should Have Been a Tsin-Tsi (For You) (Bonus Track)
Wherever (Bonus Track)