Melbourne, VIC, Australia (September 12, 2017)
Leading up to the show tonight, there was something that just didn't sit right with me. Against all odds we managed to give Mew a warm enough reception the first time around to warrant a second tour of Australia, but the feeling wasn't like last time. And that is the problem. You only get one chance to see Mew for the first time. Is it possible for the second tour to live up to the hype and excitement first tour? There was only one way to find out.
The night kicked off with the music and comedy stylings of Closure in Moscow, who made the trip all the way from Bacchus Marsh to teach us about Carmen Sandiego, and ask the eternal question "Who is Max Watts?"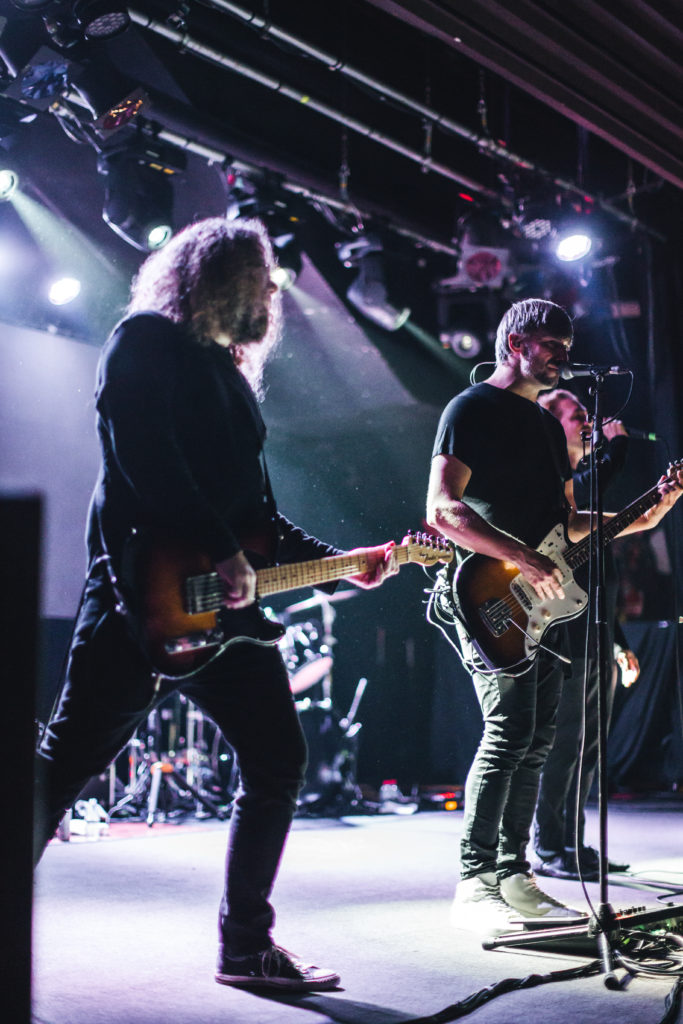 After a brief intermission, the members of Mew filed onto stage one by one. I couldn't help to think back two years earlier and compare the excitement that we all felt seeing Mew on Australian soil for the first time. I was very promptly bought back to 2017 by the opening track, In a Better Place, from the new album Visuals. Following this it was straight into the crowd favourite Special which naturally flowed into The Zookeeper's Boy (is there any other way to play these two songs?) The brief And the Glass Handed Kites medley was all I needed to be convinced. 1st time, 2nd time, 10th time, it didn't matter how many times you've seen them, seeing Mew will always be an exciting night.
The 2015 album +- was revisited with Satellites, one of the stronger tracks of the album that always plays well live. This was followed up with another taste of Visuals with the track Candy Pieces All Smeared Out, which seemed to gather a good reaction from the crowd, even though the song doesn't sit well with me. It almost feels as though it would work better as two separate songs. Another set highlight was the inclusion of Snow Brigade, which always hits hard live. This song was made better by the enthusiasm of Nick Watts when he was handed a guitar and unleashed from the keyboards.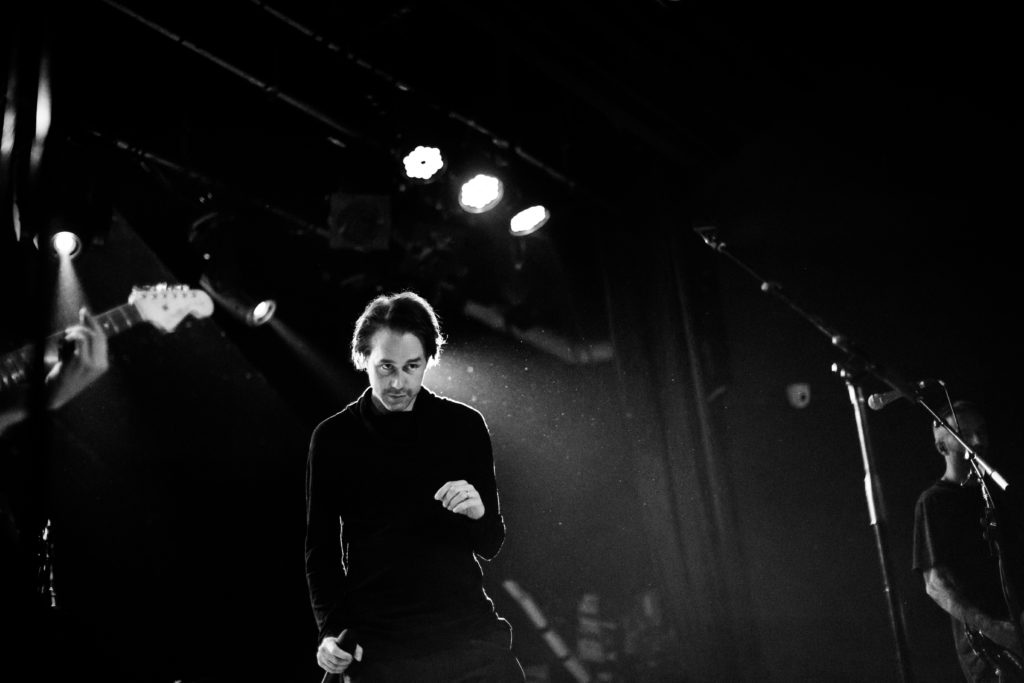 At the back end of the set was Twist Quest, leading into Apocalypso, which featured a brief Saviours of Jazz Ballet outro. Watching Johan Wohlert work his way around the bass guitar whilst playing Apocalypso is always a sight to behold. Frontman Jonas Bjerre appeared as though he was ready to call it a night as he had a cup of tea delivered to the stage before wrapping things up with a final appearance of Visuals in the form of Carry Me to Safety.
After a very brief hiatus, the encore was kicked off with Am I Wry? No, followed by another crowd favourite, 156, which has morphed over the years from a great track to an amazing track. The night finally wound down with the somber Comforting Sounds. The set list did call for Nothingness and No Regrets to be played before Am I Wry? No, but this was skipped. Perhaps Jonas was getting a bit keen to finish his tea backstage.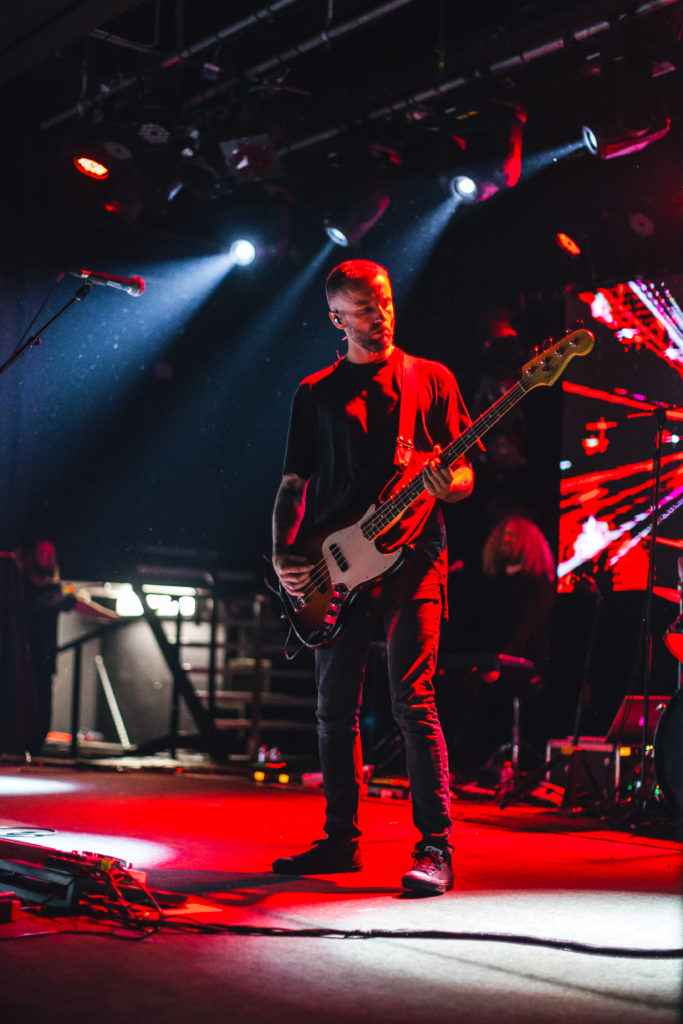 As the night came to a close, it was with a sense of relief, knowing that after such a long initial wait, we have made Australia a place Mew are wanting to visit on a regular basis. Hopefully we will all be back in the same place in a couple of years from now.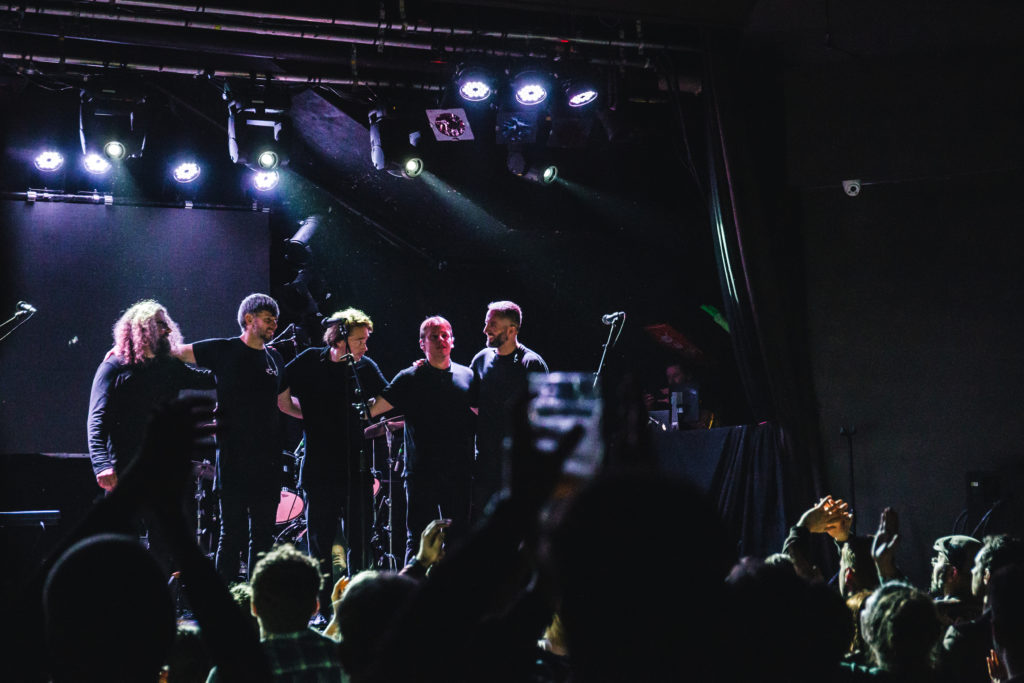 Text: Bronson Schick
Photos: Aim Aris
Setlist: Max Watt's (Melbourne, VIC, Australia)
In a Better Place / Special / The Zookeeper's Boy / Satellites / Candy Pieces All Smeared Out / Introducing Palace Players / Snow Brigade / Twist Quest / Apocalypso / Saviours of Jazz Ballet / Carry Me to Safety — Am I Wry? No / 156 / Comforting Sounds