Perth, WA, Australia (September 13, 2017)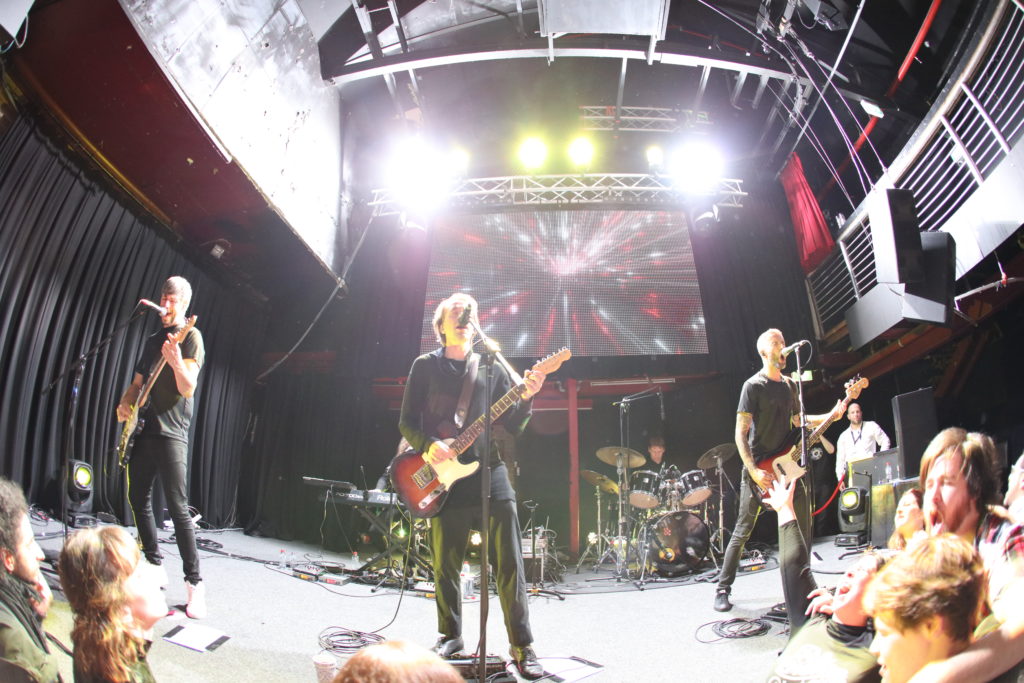 Hidden away in one of the most isolated cities in the world meanders a handful of creatures known as Frengers. Wandering the landscape of Mewstralia, these Frengers have listened to Mew's otherworldly sounds for some decades, their hearts and minds fluttering to the sounds of their ephemeral orchestration. For myself, growing up with Mew's music provided a sanctuary in a world mixed with chaotic and daunting moments. Escaped to a dreamy realm of abstract lyrics and peculiar arrangements, our souls found warmth in the songs that told us there are hidden magics in the world.
On June 28 it was announced that Mew would be making their first ever visit to our sleepy town of cranes, black swans and million dollar cactuses. And I swear, the sky glowed with the illumination of our happy little hearts when we read the news. But a tiny drop in the ocean, Mew graced us here in Perth on September 13 with their presence at the cozy Capitol Amphitheatre. With our entry stamp of Rick Sanchez proudly inked on our arms, we entered the venue.
Before the show I hadn't listened to much of Melbourne's Closure in Moscow, who opened for Mew for their last stop in Australia. I was caught by surprise by their infectiously catchy rock tunes which went straight in the bloodstream in electric thumps and out in head bangs. Digital rain poured down on the band from the screen above, as the changing lights changed the hues of the roses on lead singer Christopher's sweater – a trippy touch to the spasmodic hits of energy. Possessed by the punchy riffs and grooves the band and crowd hyped up, closing with Happy Days. I can safely say I'll be looking to these guys and their self-described 'cheeky bangers' to conjure boosts of energy and endorphin hits with their instantaneous, attention-thieving explosions.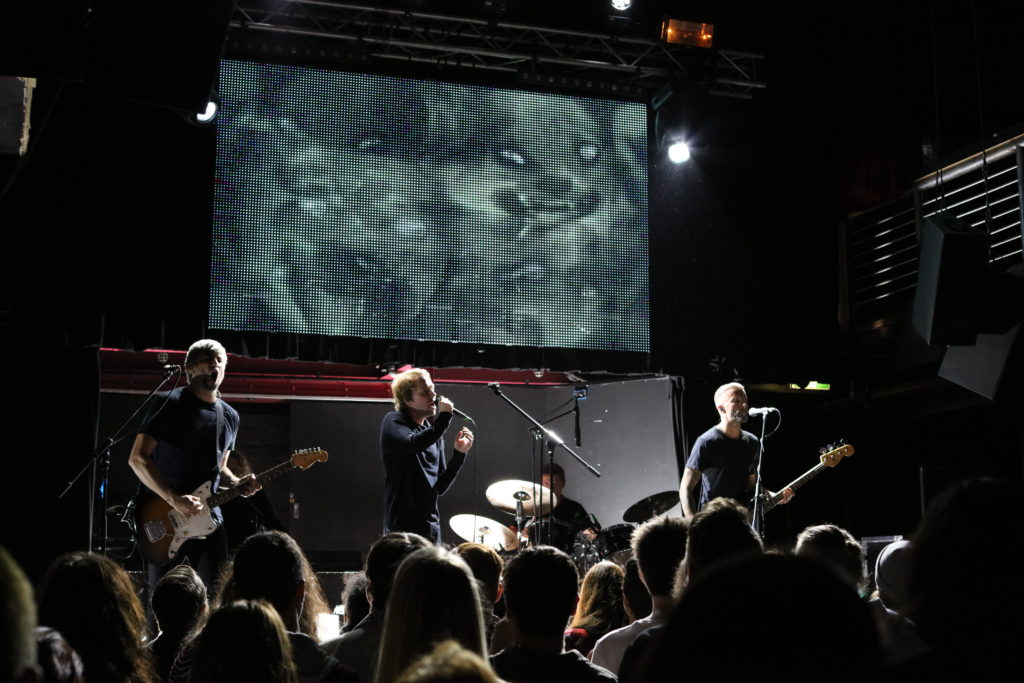 A swift transition between sets and Mew entered the room to a buzzing crowd overwhelmed with anticipation. Mew kicked off the set with In A Better Place from their latest album Visuals, to a crowd freckled with smiling faces. We were quickly captured in a trance as the melodies unfolded before us, and we embodied the beats of Silas Graae's intricate drumming, the alluring riffs of Mads Wegner and Johan Wohlert, the magical chords from Dr. Watts, and Jonas Bjerre's ethereal vocals. For many of us, having listened to Mew only through videos and albums, hearing Jonas's unique live vocals only amplified the surreal experience.
Special rolled into The Zookeeper's Boy as giraffes of light played across the screen, and the elation was floating like waves through the dancing crowd. The glittering ambiance of Satellites rippled across the room as a breath of realisation was taken, our feet resting still for a moment. Dazed, we drifted further into transfixion, to a landscape effervescent with wonder, and how special it was. The heavy bass line crept out of Mads' guitar with the cinematic-vibed Candy Pieces All Smeared Out. With our energies still soaring, we jumped back to 2009 with Introducing Palace Players, and the intoxicating thrills of Snow Brigade. The familiar visuals of dancing kaleidoscope creatures next lead us deeper into Mew's dreamscape with Twist Quest, followed by a thunderstorm of strobe lights as the nostalgia kicked back in with Apocalypso.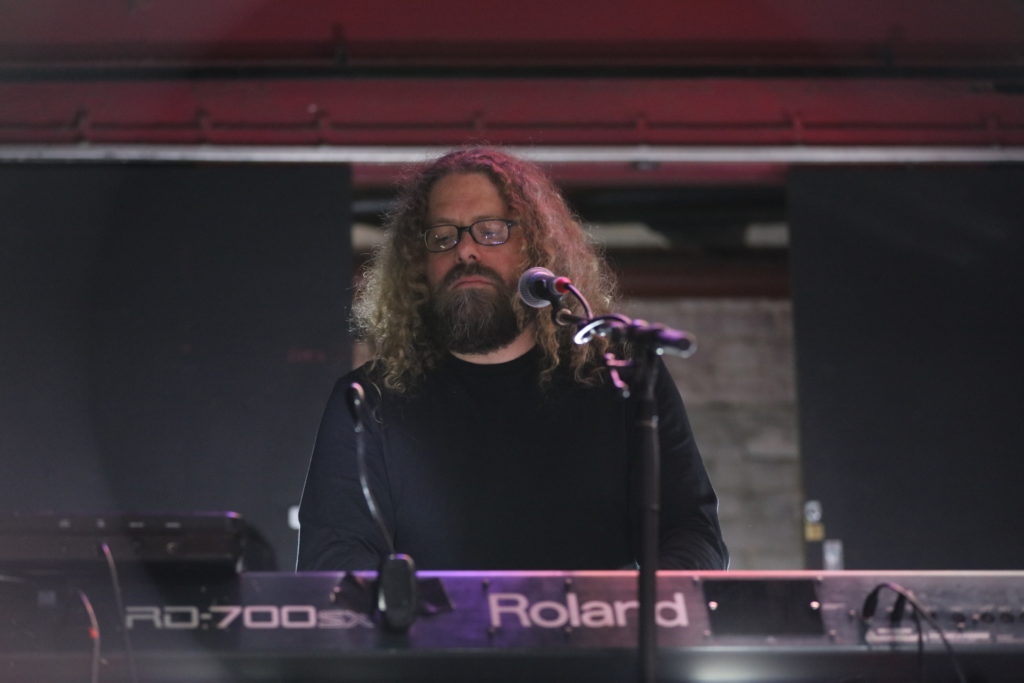 Afloat clouds of ecstasy, our adoration-invoked delirium was gently grounded with the defiantly serene ballad of Saviours of Jazz Ballet, before the comforting closure of Carry Me To Safety. It was very hard not to cry during this one, alas I didn't end up a blubbering mess alike that of Mew's visit to Australia's east coast in 2015! By the end of the show our endorphins flew high with And the Glass Handed Kites as we sang out to the hopefulness of Nothingness and No Regrets, Am I Wry? No, the forever mysterious 156 and violin-playing cats of Comforting Sounds.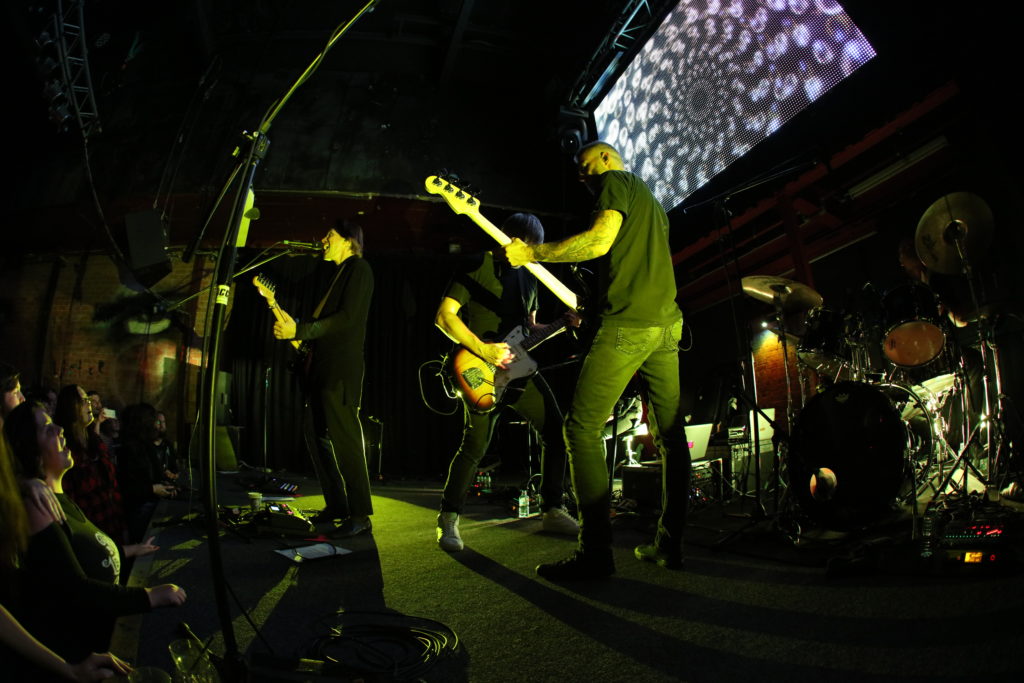 It's a really special thing to see a reverie projected in the mind bloom in the physical world before you. Tonight our molecules danced and sung and blissed-out on the golden melodies we've kept sewn in our hearts for the many years we've grown. On behalf of us all here in Western Australia, thank you, Mew, for venturing our barren red desert to see us here in Perth. It's a night we will hold dear for years to come.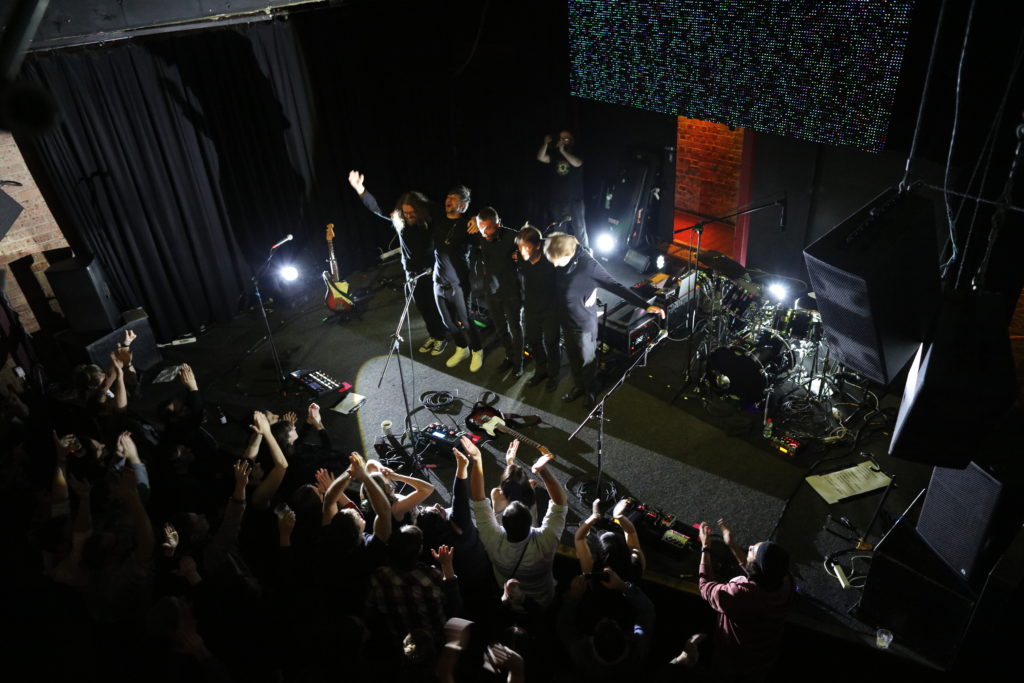 Text: Laura Gonsalves
Photos: Myles Wright
Setlist: Capitol (Perth, WA, Australia)
In a Better Place / Special / The Zookeeper's Boy / Satellites / Candy Pieces All Smeared Out / Introducing Palace Players / Snow Brigade / Twist Quest / Apocalypso / Saviours of Jazz Ballet / Carry Me to Safety — Nothingness and No Regrets / Am I Wry? No / 156 / Comforting Sounds