I'm back at the hotel. We just played a great gig at the SummerSonic festvial here in Osaka, the second show in Japan this time around. Both Tokyo and here have been truly beautiful experiences and the audience here in Japan are so receptive! Today we had the chance to see a few other bands playing here and especially the Kills were a treat.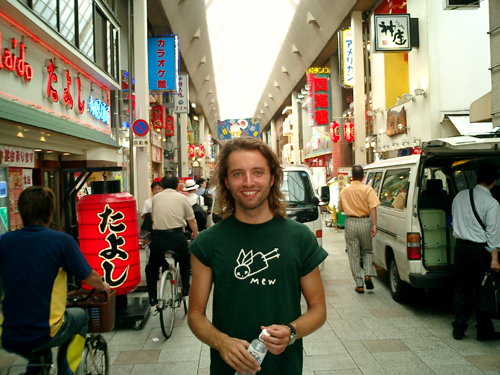 We also had the rare opportunity to go shopping for a few hours. Got myself a red pair of shoes. This is the second time we've been here and we already can't wait to come back (hopefully later this year).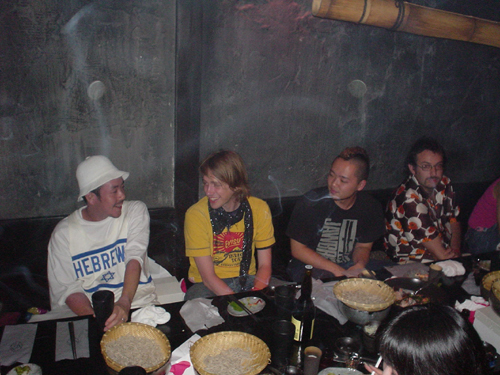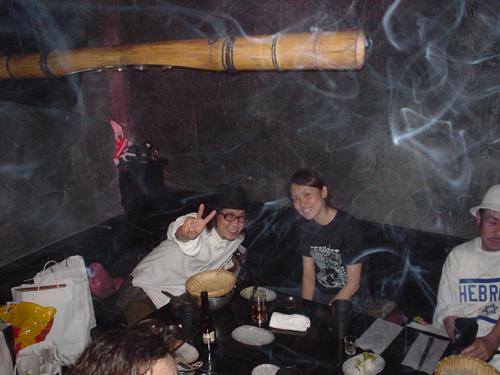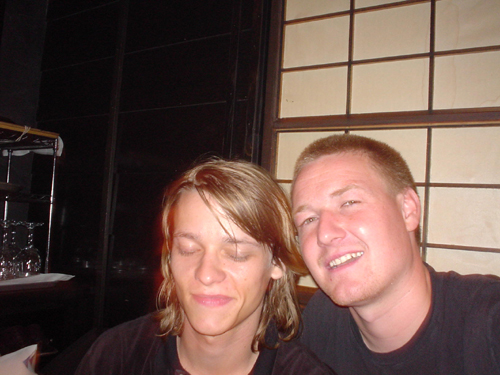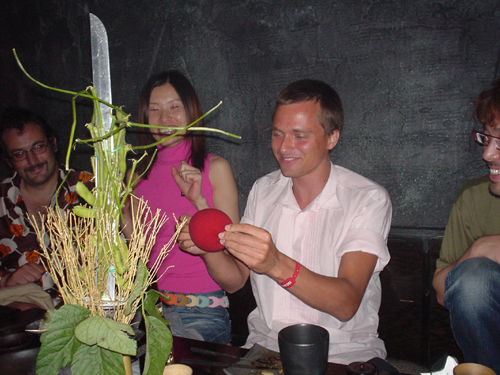 Last night we had an amazing ninja style meal at a weird Japanese restaurant. The food of course was excellent (could be the best I've ever had) but what came with it was truly special. Let us just say a whole lot of Ninja magic was involved.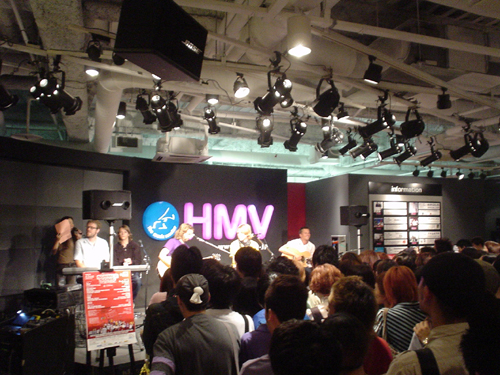 I wanna thank all our fans in Japan for coming to our shows, including the in-store event at HMV which we really enjoyed (hope you did too!). And thanks for all the wonderful presents!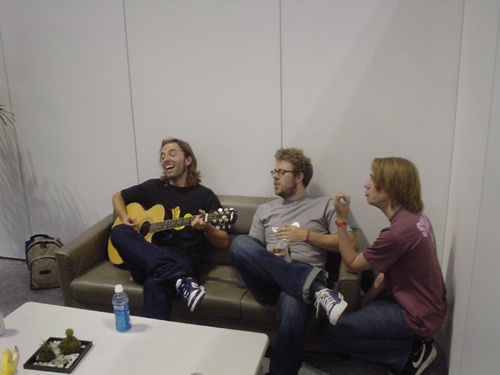 Happy b-day to Dick, our outstanding soundman! We sang him a little b-day song today even though he asked us very nicely not to. And of course, as always a big thank you to our record label here in Japan, Chika (don't forget you promised me some Japanese lessons! We'll be seing you in London soon), Terry, Asaki, thanks for putting up with my constant questions about hiragana! Also, a big thank you to Mari and Creativeman. And now I'm going to have a go at it and try to write a little message to all our Japanese fans, please forgive the spelling and grammatical mistakes I am almost certain to make! I hope this makes some kind of sense:

Tomorrow morning we leave for Bali which should be quite an experience also! -Jonas