We had some server issues, and lost this post (now restored by one kind frenger). Thank you.
A few days ago (December 11th) Mew played their last live show in a little while. We can expect them to return on stage next Summer, but maybe even before that. Who knows what happens, but they have no tour plan right now. Little birds have sung that they may spend this time writing new material for the upcoming album. It should be released considerably faster than No More Stories which took just about four years on and off making. We don't know how much they have already written, so the next record could come out in early 2012 even.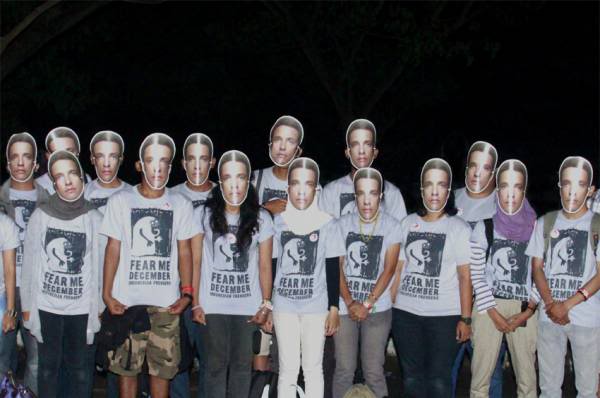 Last Saturday Mew performed to a large crowd in Pantai Kenjeran, Surabaya, Indonesia. According to our local "spies", the Soundburst Music Festival had approximately 50,000 attendees and many of them were there for Mew only. Apparently Jonas Bjerre was very talkative on stage, even fluently speaking in Indonesian. The crowd loved it when he said "Surabaya, apa kabar?" (=Surabaya, how are you?) and "Terima Kasih" (=Thank you). He was also heard saying "Kalian cantik-cantik" (=You are beautiful) right after taking a panorama photo on the stage. Some photos of the show can be found from here.
Soundburst Music Festival -setlist:
Special / The Zookeeper's Boy / Hawaii / Beach (long version) / Her Voice is Beyond Her Years (w/ Tricks of the Trade – intro) / Sometimes Life isn't Easy / Snow Brigade / Eight Flew Over, One Was Destroyed / Circuitry of the Wolf / Chinaberry Tree / Do You Love It? / She Spider / Comforting Sounds —– Am I Wry? No / 156
Indonesians have not settled for the show only. They have also organised this art and video exhibition that will be held next Saturday in Jakarta. It is a tribute to Mew and it's nicely titled Mewphoria. Expect loads of online material appearing from this event soon.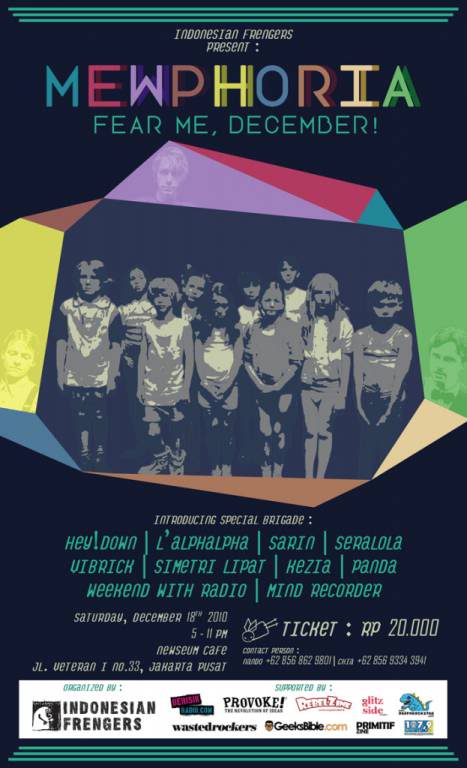 Thanks to Indonesian frengers for the info. Visit their Facebook -site.