Mew promised to perform a very special show at Zune L.A. Space where they opened an art installation (titled 'Mewseum') that ends the day after tomorrow. Catch it if you are in Los Angeles. This very short "special performance event" seems like an understatement when you look at the setlist:
New Terrain (in which bassist Bastian Juel was seen on keyboards), Hawaii Dream (live for the first time ever), Silas the Magic Car (also a world premiere) and Symmetry (without Becky Jarret, and all in all quite a rarity nowadays).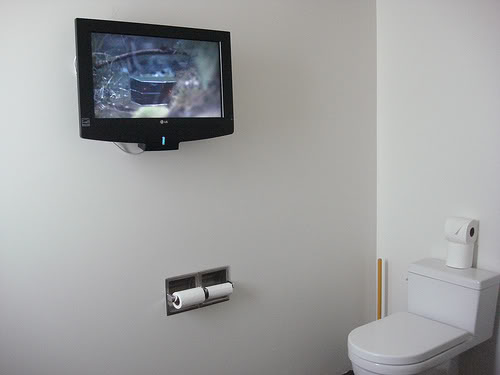 The audiovisual gallery is held in small rooms (even in a restroom; Introducing Toilet Paper) with tv-sets showing Mew's previous music videos and the eight video diary-episodes that are also available at Mewsite. The videos for Repeaterbeater and Beach premiered there as well. The rooms also had lots of pictures on the wall – the current promotional shots of Mew and stills from their old and new music videos (by Martin de Thurah).