As we know, Mew are currently taking a break from live shows and concentrate on writing their yet untitled sixth studio album. As far as we can tell, the process really began in full force last January, but the band members have shared ideas for a long time before that. Over the last two or three years, each had their own projects (music, film, art installations etc…) in between random touring, but it was always planned that Mew wouldn't have a four year gap in between records this time (as they usually have had). We know now that the gap will be as long. Mew like to take their time, but that's how we like it. So many bands release half-assed albums every other year and the consistent quality just isn't there. No More Stories was released on August 2009 and the next album is expected to come out sometime next Spring/early Summer. That would be almost four years. Since the release of the last album we've heard four songs played live, the now famous Bamse (aka Bear), Do You Love It? and two newer tracks that go by their respected working titles as Boy and Klassen. Do You Love It? is most likely Eggs Are Funny compilation album material only, but the other three may or may not appear on album #6. On Bamse, the band have stated that that song may remain as a live thing only.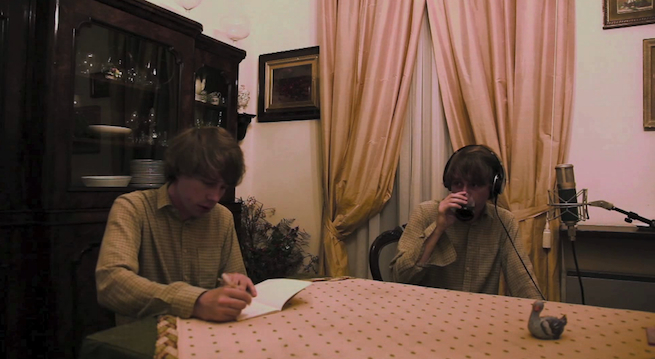 The new Mewsite is currently being redesigned and the old forum has also been downloaded by the band and they think it can be reinstalled sometime later. As from today, you have had the opportunity to register on the website and be rewarded with a 6-minute video that is every bit as weird as their previous video diaries which never ran this long, actually. More videos are coming, for sure.
Go to Mewsite right now (unless you already did).