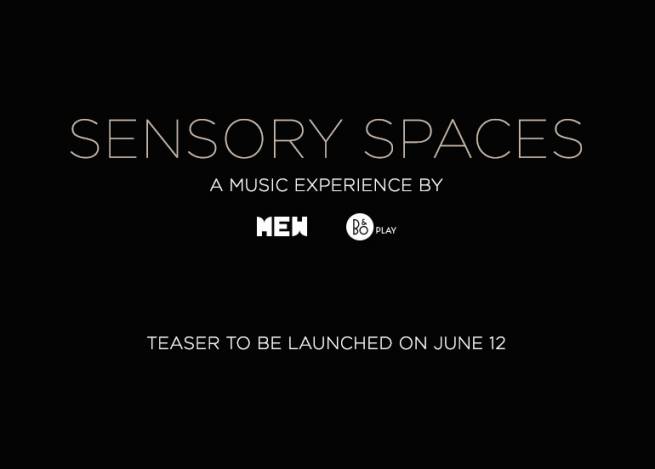 Mew and B&O PLAY Announce Music App

The critically acclaimed band and the renowned audio- and television manufacturer have teamed up in a global campaign that involves the co-creation of the innovative music application Sensory Spaces. The first teaser is to be released this Wednesday.
Building appreciation for sound and setting new standards for band/brand meetings by providing new value for everybody. Those ambitions are behind the remarkable corporation between the celebrated band Mew and the award-winning audio brand B&O PLAY by Bang & Olufsen. The campaign will roll in the months to come, and an essential part is the application Sensory Spaces. This has been announced during New Music Seminar in New York.
The music application will be an engaging experience letting you navigate – using hearing and movement – through spaces containing elements of music from the Danish band Mew. Thus, this experience is both a path into the heart of Mew's universe and a new platform showcasing the significance of quality sound.
The full application for smartphone and tablet will be released in August leading up to Mew's forthcoming single, however a teaser site will be launched at www.sensoryspaces.com on June 12 at 7 PM CET.
– The music experience is not just music, but also the world you create around the music. We want to add colours and dimensions to that world, says guitarist in Mew Bo Madsen.
Corporate vice president for B&O PLAY Henrik Taudorf Lorensen says:
– We wish to encourage and share the thrilling experience of listening carefully to music. And through that we want to celebrate the aspects of quality in both products and music. Ultimately that is what B&O PLAY's products do: Provide a better quality through both the reproduction of the music and the design.
Working with Mew and B&O PLAY in this project is Danish agency VOLUME who specializes in partnerships between artists and brands. CCO and co-founder Johannes Dybkjær Andersson underlines the ground-breaking nature of this partnership.
– We are dealing with a unique campaign: A creative meeting built on shared values with an outcome that seeks to have direct relevance to both Mew's hundreds of thousands of fans and the B&O PLAY customers. If you want to truly engage with the music scene as a brand, you need to earn your way by providing new and meaningful content. And that is the core of this partnership.