No More Stories EP has just been released and here's a quick look of what I think about it. We had already heard Introducing Palace Players and Repeaterbeater (tracks #2 and #4 on the upcoming album) before this release and generally these two very different songs have been received well on various internet forums. Some prefer the rockier Introducing Palace Players for its wicked and catchy guitar riff mixed with inventive drum beat combinations that together make an intro (or two intros if you will) math professors would argue with. Once the bass hits (at 54-second mark), there's no going back. Yes, this is what Mew do best. It's one of them epic, cinematic moments the Danes have always prefered, and the previous album And the Glass Handed Kites was full of them whereas No More Stories – the album – is not. One might think that this song can't work live so well, but as many of us have already witnessed, it does. Some have said that the song doesn't go anywhere after the epic beginning (as far as I know, long-time collaborator Damon Tutunjian plays bass on this track). Wrong. Listen to the drums in the last 20 seconds – that's quite a finale.
As the aforementioned song is more about feeling the music, Repeaterbeater is more about acting on it (for the listener that is). It's one of the two most danceable songs from the album (the other being Beach, rightfully placed between these two tracks). I'd be very surprised if this song will not play at the more commercial radio channels in Scandinavian area (at least). If you want to present Mew to someone unfamiliar with their music, this is the kind of track to go with. It's one of the few easily accessible songs that has the catchiest chorus and the most consistent beat to it. You thought you can dance to Special? No. This is the way to go and – quite frankly – I smell a summer hit. I particularly love the dynamic drumming (with bass) that makes the intro – and to some extent, the outro as well.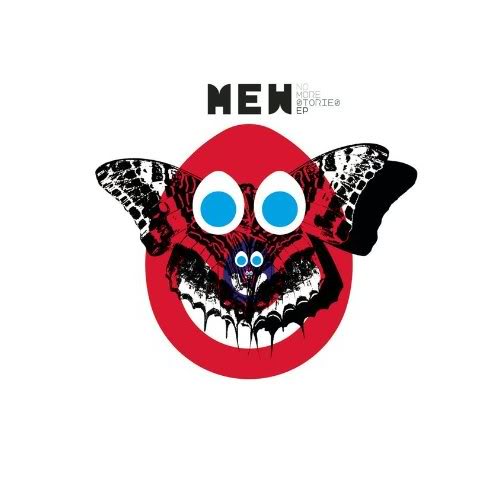 These Washed Away, But Wound Up On A Beach
The 14-minute long EP also includes three never-before-released b-sides and they are… well, b-sides. As someone who has never been a big fan of their "leftover-tracks", I find the instrumental Owl more or less pointless and easily forgettable. I wouldn't even call this minute-long track a b-side. To me, it's just an intermission before the other two. Start plays next and it's one of them late night ballads, in the style of Like Paper Cuts and the likes. It's a pretty tune, but it's also understandable why it didn't make it to the album. It just lacks the "it" and it's too sleepy after the powerful beginning. Start is the kind of track where the vocals and keyboards are in the lead.
The last track on the EP is Mew's best b-side in ages (well, it's been long anyway) and the real reason you should buy this release. Swimmer's Chant was already written three years ago and was originally supposed to be a duet with Mari Helgerlikova. Somehow it just didn't work back then, but she can be heard on the album's track Sometimes Life Isn't Easy instead. This is probably the most melodic (heartbreaking?) track here, and there are a few slower songs similar to this on the album, and I feel that this could have been the 15th track, but they chose not to include it. Overall, the EP should feed your needs for Mew while waiting for the actual album. Extended Play has already been released digitally, but if you feel the urge to own it in physical form – act fast, for it's very limited and will be worth more than its current retail price in the future. It comes with a carton sleeve, cover designed by M/M (Paris) who did the widely disliked And the Glass Handed Kites cover art as well.
Tero Heikkinen
(We will not be publishing the actual album review yet, it just feels wrong to talk about something that is being released almost two months later, sorry about this).