The wait is finally over. The music video for Beach has premiered and you may watch it from this link.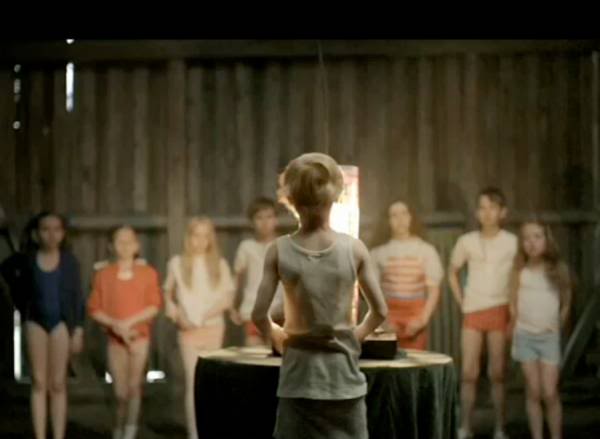 It took a while, but some may remember that The Zookeeper's Boy was also a rather late release (some six months after the album And the Glass Handed Kites was out) whereas music videos for Special and Why Are You Looking Grave were both released quite fast. Then again, all these came with a bunch of singles in both vinyl and CD format. No More Stories only produced the Extended Play… and many collectors have not been too happy about this. What makes Beach different still, is the fact that it was shot pretty much simultaneously with Introducing Palace Players and Repeaterbeater. The aforementioned And the Glass Handed Kites -videos were shot just a week or two before shown to public. Beach, as we know, premiered months ago during that special Mewseum installation in Los Angeles.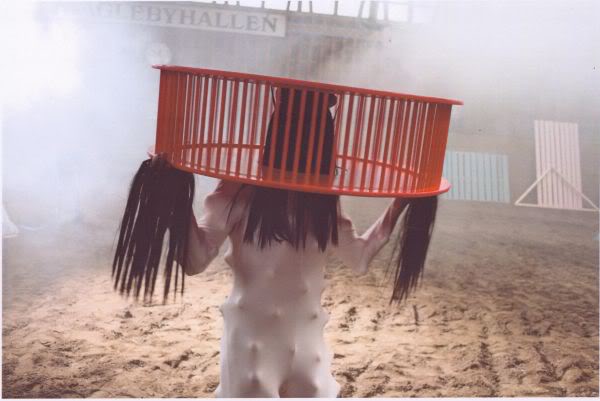 Directed by the Bacon -team, Martin De Thurah, Adam Hashemi and Lasse Martinussen. The eight weird costumes (like the one shown in the above image) were designed by Henrik Vibskov.

There is a contest running alongside the release of the video. If you drive people to check it out, you could win some rare one of a kind prints (above images) carefully selected from last year's Mewseum. Click here for full details!!!
Also… don't forget to click on the banner below to get some cool avatars, banners etc…

There is also a new remix (of Beach) by one of Denmark's most famous electronic musicians. You can vote for Trentemøller on Soundvenue's High 5. In some countries the song is also available on iTunes where the sound quality is better than the aforementioned link makes you believe. The actual track is approximately eight minutes long.