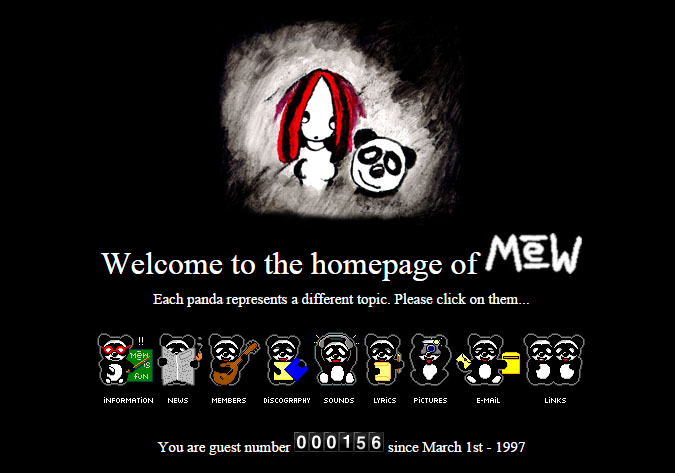 It's a blast from the past! Thanks to the restorative powers of the Wayback Machine, we have unearthed what appears to be the very first webpage for Mew from the year 1997. Within we can see evidence that the guys were sweet, adorable, and weird, even when they were barely in their 20's (and Silas Graae, only 18 at the time.) As stated in the members section, the site was created by Jonas Bjerre, who at the time was working on video post-production at a company in Copenhagen for his day job.
And by the way, they are on the lookout for a girl who can sing and play synths, just in case you know of anyone fitting that description and you have easy access to a time machine.
Check out the original site, freshly revived for Throwback Thursday.
PS: A little bird tells me that there may be some hidden content within this site, so be sure to click around a little.