The Complex, Salt Lake City, UT, USA (October 2, 2015)
Note: This review is written by a mother and son pair, from two unique perspectives.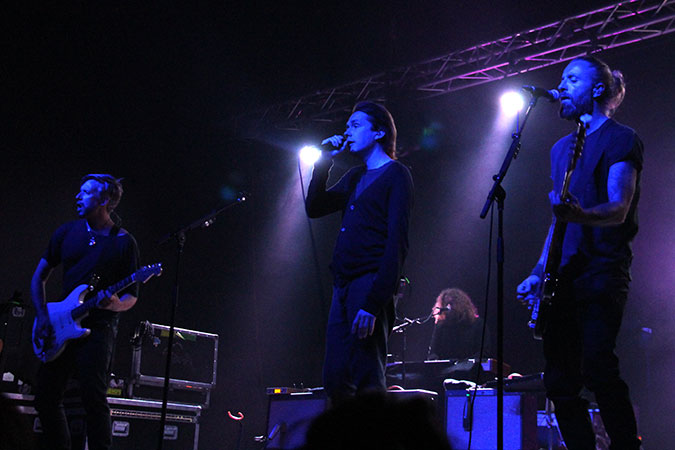 Gwensarah, mother
The 2006 North American tour was an epic adventure that I'll never forget, my first Mew show then getting the chance to take my son Rymer to his first a few months later. It was everything a Frenger could hope for complete with amazing setlists and chats with some of the band and crew after the show. It was the kind of experience everything else is compared to and with personal issues clouding the experience of seeing them in 2009, I was fervently hoping for another chance to see the band that has been the soundtrack to my life for 18 years.
Incredibly, they added a show in Salt Lake City, Utah, a city they'd never stopped in before. Fate, I suppose, since I had moved from Southern California to Idaho and was worried about how far I might have to travel in order to make it to a show. I was ridiculously excited; after all, we had done our waiting…years of it.
After weeks of anticipation and reading accounts of the previous shows from other Frengers, it was finally our turn. We there, the stage awash in blue light and when they took their places on stage, it was like coming home after a long absence, and I was thrilled to see that the crowd in Salt Lake was as excited as I was. Making it even more memorable was we had taken along a friend's daughter, this being not only her first Mew show but her first concert. There was something magical about it being their first time in SLC and seeing more than a few young Frengers at their first Mew show with a Frenger parent and knowing they'd leave different than they had been when they arrived, it's that powerful a live experience.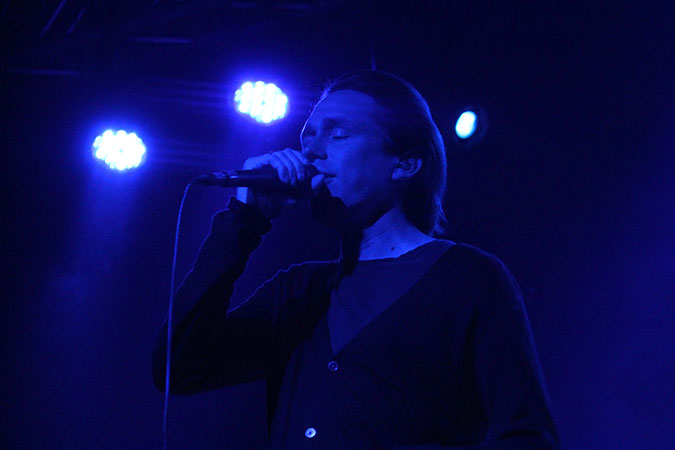 The setlist didn't disappoint, it was the perfect assortment to welcome new fans, give old ones nostalgia, and make sure everyone got to hear at least one beloved favorite no matter which album it appeared on. Despite me having an idea of what it would be, most of the crowd didn't, and there was this sense of kids on Christmas morning when they launched into songs like The Zookeeper's Boy and 156.
The whole show I felt my anticipation build as there was one particular song that I had wished for since I first played "+ -". As I heard the intro to Rows, I felt chills, and with each crescendo, I felt close to tears, something that has never happened at any show from any band ever. There are no words to explain how it reaches through one's soul, you'd have to experience it. Suddenly all too soon, the familiar notes of Comforting Sounds signaled the end, tying every Mew show I've been to together…Comforting Sounds as the show closer is a constant that I've come to appreciate more and more.
My goal of snagging a setlist complete, we were given the chance to meet with the band a little later, considering how strict the venue was about clearing everyone out of the venue's grounds, we probably got more time to just chat with Jonas Bjerre than we would have normally, get everything signed, and give him a painting that I had worked on for the band. I welcomed Johan Wohlert back to the band before he disappeared, and had the chance to meet Mads Wegner and talk with him a little.
Mads had done a phenomenal job. It's no secret that Bo Madsen is my favorite; I took the news of his departure hard and wondered how it would feel seeing Mads up there instead. Mads was the perfect choice to fill in. He brings something unique without trying to replace a fan favorite or copy Bo's signature style. I appreciated that. His style is his own and yet it's still the Mew sound I've loved for almost half of my life. I still miss Bo, but Mads is a good egg. 🙂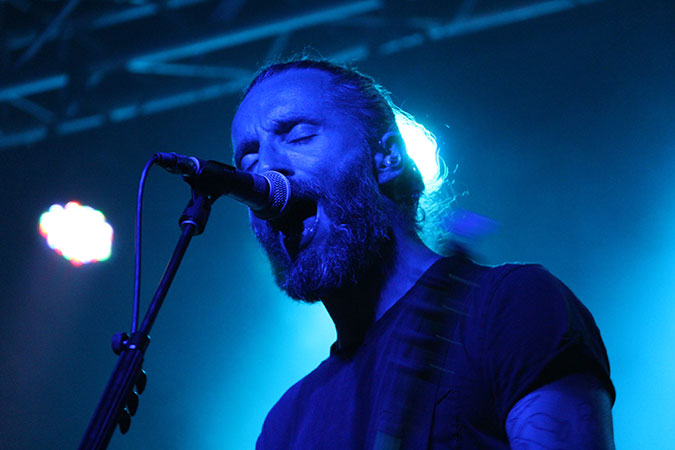 Rymer, son
I last attended a Mew concert back in 2006. I'd have to guess I was no older then eight; so to say the least, I didn't hold very many memories from it. As the night approached, my excitement grew and suddenly it was time! After a great set from The Dodos, Mew took the stage. The moment was here. How was I feeling? Thrilled to say the least, being at a Mew concert after waiting nine years, being almost grown instead of a kid, there's more to take in. As we all could expect; the show was nothing less then perfect. Each song better then the last, ending with their signature encore; the show finished far too fast for my taste. The feeling of being surrounded by fellow Frengers, the first of the Baby Frengers beginning to trickle into their first shows, was well – a well-needed experience. There is such a big difference between just listening to a song by Mew, and living – feeling — being near the song; and that, that is something every Frenger absolutely needs. But the real experience began after the show, not just by receiving my first set list, but once again meeting a band I've been excited to meet again since hearing about Salt Lake City being a stop on their tour. Meeting Jonas and having the most time to chat and listen to his enjoyment of the tour overall, and even just the Salt Lake performance alone, was deeply enjoyable (And let us note, he has nice accent to listen to, very understandable and melodic.)
Getting a chance to meet Mads was nice, due to the uncertainty of just how well he would fill the missing spot of the band. And let's simply say: I was blown away, not just at how fast he'd been able to master the songs, but that he was able to keep a dynamic among the band. We took our leave, sleepy but blissfully happy, having mementos of signed items to bring home and memories of those conversations is one of the best feelings, sort of like the concert isn't really over. I do hope I'll be able to go and see them live again soon.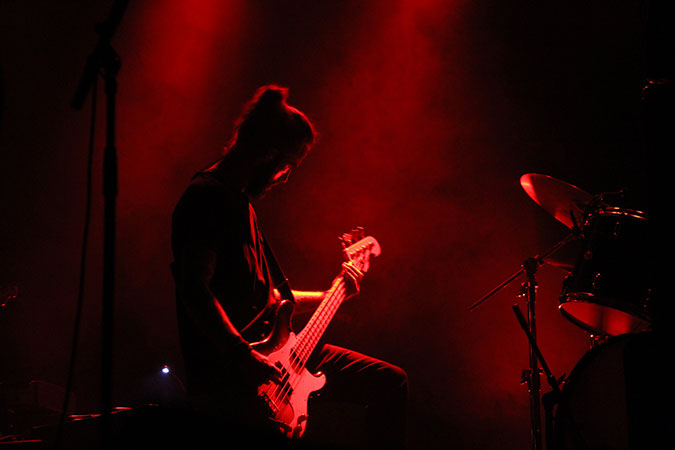 Text: Gwensarah and Rymer
Photos: Gwensarah
Setlist: The Complex
Witness / Satellites / Special / The Zookeeper's Boy / Introducing Palace Players / Sometimes Life Isn't Easy / Water Slides / Snow Brigade / She Spider / Medley / Making Friends / Rows / Am I Wry? No / 156 — Comforting Sounds