Singapore (March 30th, 2015)
After sixteen months, Mew finally came back to South East Asia. Their tour schedule was quite hectic after they had shows in America (SXSW) and Taiwan (T-Fest), however this time they held two solo concerts in a row – in Singapore and Jakarta.
I met Mew at Changi Airport. It was a blessed coincidence that our flights happened to be at the same time. I felt both nervous and anxious, but I mustered up my courage to say hello and have a chit-chat with them while queuing for the immigration. "I am so excited for the concert!". "Yeah, it's gonna be fun, believe me", said Silas Graae with a smile on his face. We have been waiting for a solo concert all this time and I believed his words were right.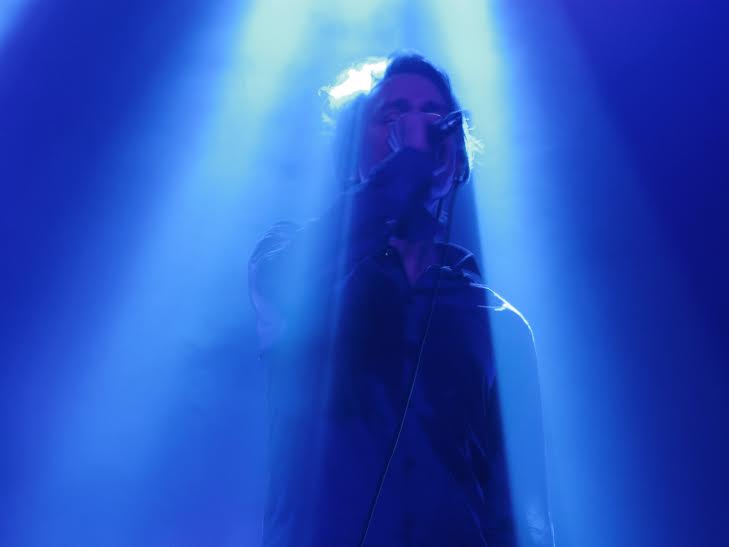 I arrived at the venue around 5pm, no people were seen on the queue line. I could hear Satellites and My Complications from outside of the venue, it looked like Mew was having their important soundcheck. I found a lot of Frengers from Indonesia, Malaysia, Thailand, and of course, Singapore (@SGFrengers on Twitter). I have known some of them from social media, so spending hours talking and waiting with them felt just like a nostalgia with old friends that have not met for a long time.
Then the gate was opened and in a few minutes we were already standing on the front row, right in front of Jonas Bjerre's mic. After I entered the venue, SCAPE Ground Theatre, I realized that the place is quite small. Maybe there can only be around 500 people for one event. This is actually the reason why I chose to stand in front row and right in the middle of the long barricade/stage so I could see all the different angles of the stage. We waited for an hour until finally Mew came out on stage.
As always, hysterical shouts from Frengers welcomed them. I could really hear screams of happiness. Nick Watts then started to play his keyboard and Jonas said, "good evening, Singapore!" followed by the intro to the first song of the show that night, Satellites. Smiles from ear to ear could literally be seen on the face of Frengers and some of them have already remembered the lyrics to the new single. I am so happy, because that means they love it.
Frengers were then spoiled by the attractiveness of Bo Madsen, shredding his guitar to My Complications. The lighting at the show, was wondrous as well. I was super stunned. The excitement of listening to those new singles live was just a perfect experience for me.
The concert went on with songs from And The Glass Handed Kites and Frengers era. Again, the venue was filled with screams of happiness when Mew brought their hit tracks like Am I Wry? No and 156. Bo and Johan Wohlert looked like they were doing a duet with us, swiftly dancing and jumping here and there, enjoying the show that night. Mew did not look tired at all, Bo was very interactive and so was Jonas. He even sat on the edge of the stage, letting the audience reach his hands while chanting the song Special. This was a rare thing that could happen at a Mew show, considering he had never done it before in Asia. In other words, the show that lasted 90 minutes, was special. Especially with the presence of Johan on stage and all those surprising gimmicks they did during the concert. Thanks Mew for coming back to Singapore, leaving us a very beautiful memory.
Text & photo: Dita Rachma
Setlist: SCAPE Ground Theatre:
Satellites / My Complications / Am I Wry? No / 156 / Water Slides / Beach / Silas The Magic Car / Hawaii / Apocalypso / Saviours Of Jazz Ballet / Medley (of Clinging To A Bad Dream, The Zookeeper's Boy & The Seething Rain Weeps For You) / White Lips Kissed / Special / The Zookeeper's Boy / Eight Flew Over, One Was Destroyed —– Snow Brigade / Comforting Sounds