Paradise Rock Club, Boston, MA, USA (October 11, 2015)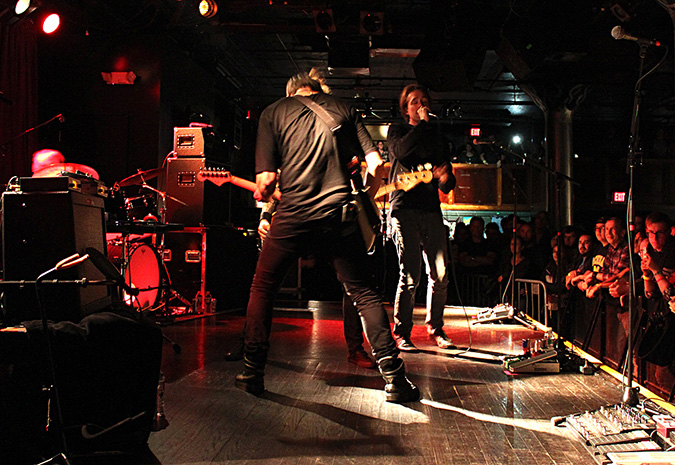 I first heard of Mew almost 6 years ago when a friend posted the Repeaterbeater video on Facebook.
The name of the song caught my eye and I was slightly horrified, hoping it wasn't something violent! (Kind of funny, now) As an organist, I thought Repeaterbeater sounded almost Bach-like. I fell in love with Jonas Bjerre's voice the minute I heard it. Then I listened to She Came Home For Christmas, and cried because it was so beautiful…and just like that, I was toast; they became my favorite band, ever, and the musical backdrop to my everyday life.
I've NEVER been so excited as when the US tour was announced and that they were coming to Boston! And knew I needed to bring my 8-year-old daughter, Ava, with me. She's been a fan since she was 2 years old and they are her favorite band as well. We counted down the days all summer while listening to "+-" nonstop, blasting it in the car, singing it on the beach.
On the night of the concert, we walked with our friend Josh past the huge tour bus outside the Paradise Rock Club and were giddy with excitement that Mew was close by! There were a bunch of smiling happy Frengers in line already. I was overwhelmed with feeling thankful that this was really happening. As we chatted with the Frengers in line, I braided Ava's hair.
We got in and scouted out the inside. Plenty of people were already standing in front of the stage. Ava made sure we went straight to the merch table to get egg magnets (yay!) matching t-shirts and a poster. We peeked at the stage to guess where the band would be standing. I've been following the tour on Instagram every night so I had an idea who would be where. Thankfully (with Gwensarah's advice) I located the tower of stuff that would block Silas Graae from our sight and chose to stand on the other side where His Awesomeness could also be seen and not just felt! No fears about not seeing Johan Wohlert – with his energy he is playing all over the stage and cannot be missed! Then a very nice person from CBS radio introduced himself, thought it was wonderful that Ava was a serious Mew fan and that she was there, and let Ava and I have his spot up in front and to the left hand side of the stage. Our friend Josh left us to do his photography.
The Dodos came onstage. They were very talented and did a great set that lasted until twenty before nine. The countdown for Mew began. Ava stared at the clock announcing the minutes left. Then, Mew came onstage! It felt so amazing to have them right there with us! And to be in a room filled with people who love them just as much! They started with Witness. YES! It is true what everyone says, they are even BETTER live! No video of a show could ever capture the feeling or sound of actually being there. Ava was so excited. She knows what each song is on the first note and screams. She's dancing and singing every word. They're amazing! The energy, and looking past them I can see the faces of the front row to the back, everyone totally into it. The love! Satellites comes next and hearing it just feels like HOME. Then they start playing Special. It was SO my song. Ava turns to me with the most serious look she has ever given me…"MOMMY TAKE A VIDEO!!!" I do as I am told!
Water Slides sounds freaking amazing live! They are so into it! And we all scream when Snow Brigade starts! Totally feeling it because in Massachusetts last year we had the most snow, ever…
When Medley starts, I see why everyone on Instagram put up clips of it. It is breathtaking live! Jonas started singing, with just the very talented Dr. Nick Watts playing, and the beauty of his voice and singing with the crowd, holding the microphone out to the front and center Frenger, just seeing the look on her face, I was welling over with tears.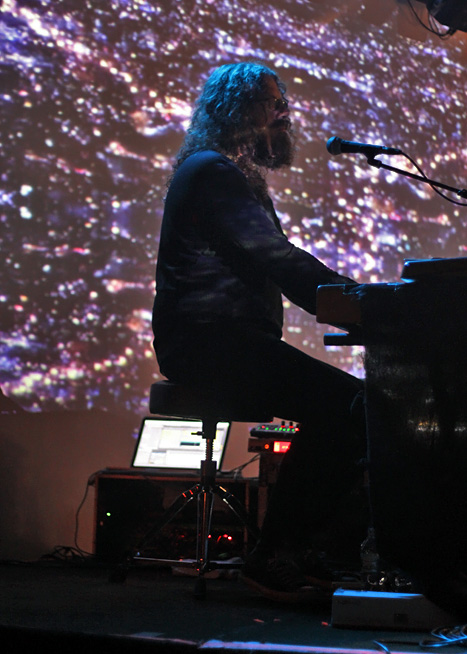 One thing that has made me happy while following this tour is seeing how much Rows is loved by everyone and how important it has become. It's definitely our favorite song on the album. I think it's the best example of music as art as I've ever heard. The first time I listened to it, laying down in bed with headphones, tears streaming down my face, it was such pure magic. On a personal note, it touches me very deeply because the words actually tell the story of my older daughters and I, and how they moved out to Arizona with their father. It's amazing that the band I love has made a song that can fully express the pain I feel, and why I need to compartmentalize it on a daily basis just to survive. Lemon Truth. What a gift! I always have tears when I listen to it, but funny, hearing it live was just pure happiness and wonder. The song must express something that is universal for everyone to love it so much, and I wonder what Rows means to everyone else…
The animations are incredible!
Ava now sees the set list and can read it from where she is standing. When they went off stage after playing 156, she says "They still have two songs left!!" I laugh so hard and tell her we need to scream for them to come back, and they will.
Comforting Sounds was of course, amazing. There is nothing like being there and feeling it. It rocks you with just total warmth and contentment.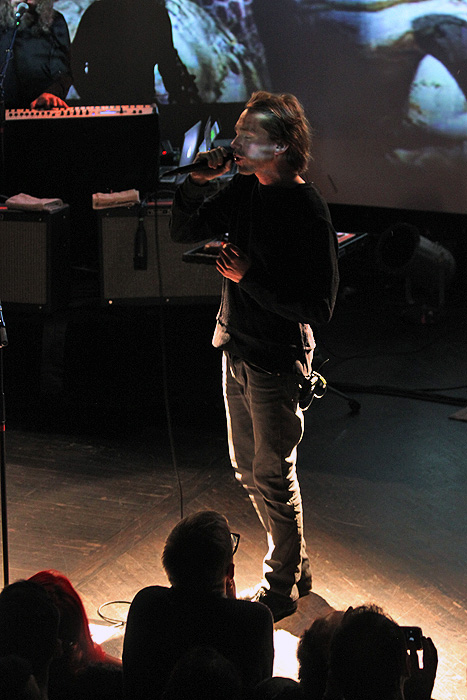 I feel like I don't need anything else, ever again. What more could I ask for? It has been a year filled with Mew presents!
Jonas leaves the stage, reaching out to hold people's hands as he goes and bends way down to get Ava.
Mads Wegner, who we were closest to onstage, has been a complete sweetheart the whole night and reaches right down to her and gives her his guitar pic! A sound man comes by and hands us a set list signed by the band and Silas' drum sticks! We're in shock! My friend asks the tour manager if we can meet the band quickly after and he says yes. After a bunch of people leave we went upstairs and got to talk with all of them. I'm still in shock! They were all as sweet as could be, signed things and took pictures. We even got to spend time with Silas and he signed the drumsticks! Ava had a special present for Jonas, a little pink giraffe Beanie Boo, and he said to her in his sweetest Jonas voice, "But I don't have a gift for you…" Everything about this night was a gift! Thank you, Mew, so much! You mean the world to us. Please come back soon.
And Frengers, take your kids to see Mew! They will love it!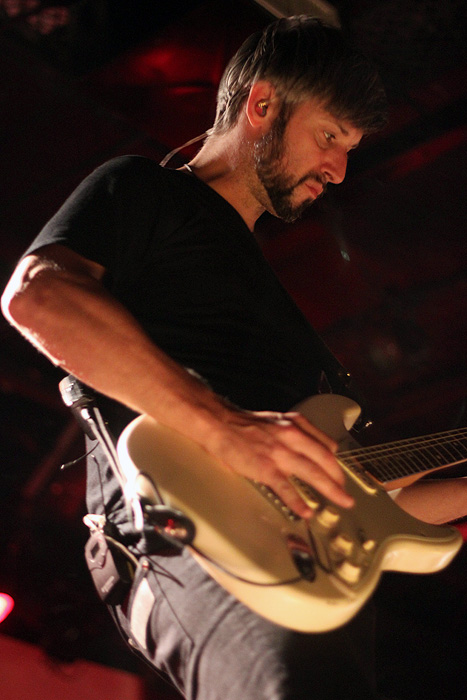 Text: Gina Murdock
Photos: Joshua Hanley
Setlist: Paradise Rock Club
Witness / Satellites / Special / The Zookeeper's Boy / Introducing Palace Players / Sometimes Life Isn't Easy / Water Slides / Snow Brigade / She Spider / Medley / Making Friends / Rows / Am I Wry? No / 156 — My Complications / Comforting Sounds