Herning, Denmark (November 15th, 2014)
Last time that Mew played in the small town of Herning was way back in 2000. I've never been to Fermaten, but I had high hopes based on descriptions I had found about the venue online. I arrived approximately twenty minutes before the doors opened. Only four people had arrived before me (!!!) which meant that I was secured a front row position. Great and relaxing atmosphere when I entered the venue. A few well-placed lights were lit on stage, giving the feeling that something big was going to happen.
Mew started off with the good old Coffee Break. Less energetic song choice to start out with compared to earlier Mew shows that I have seen, but apparently this song has been the opening number in most of the shows during this tour. It was a good way to start, built upon as the show progressively carried on. They mixed the songs very well and yet not in any apparent organized form. They switched between something from their oldest catalog tracks to newer, while playing a lot of brand new songs from their upcoming record. Great way to give us a taste of what's coming and still keep playing the ones that the audience is used to hearing.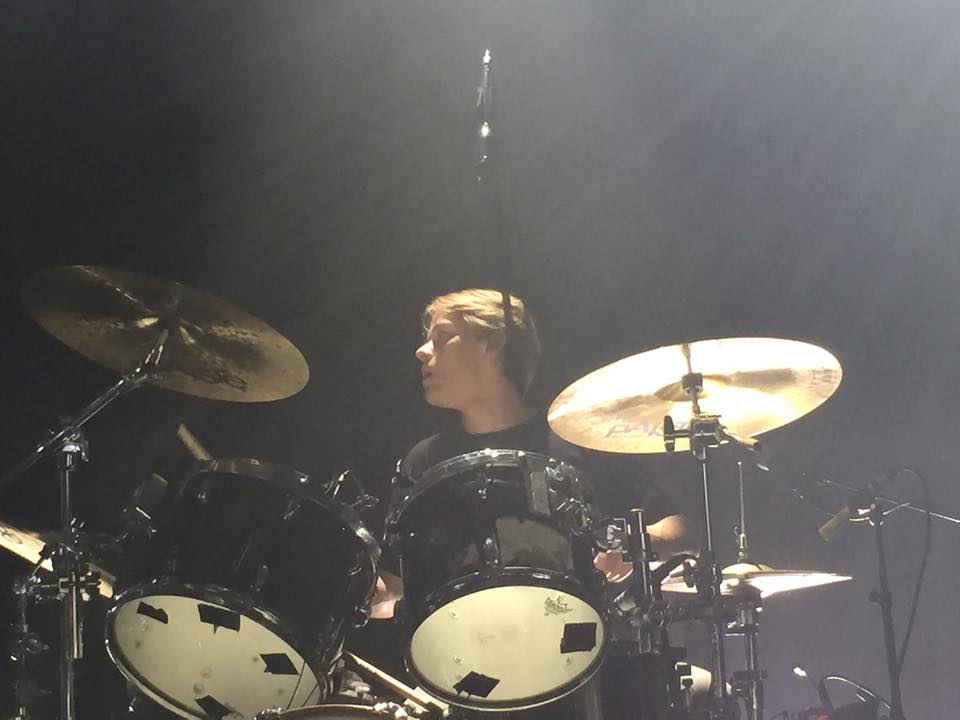 Something that I particularly noticed was how Mew communicated on stage compared to the period without Johan Wohlert. Silas Graae is smiling a lot more, Bo Madsen is acting funny on stage – playing on Jonas Bjerre's guitar and biting Silas' ride cymbal. Jonas is telling stories about how they came up with Panda, a song that has turned out to be a rarity after being played in Helsinki a week earlier, whilst still being the mysterious and somewhat introverted presence as we've used to seeing him on stage. Johan is as always energetic and it is clear to see how happy he is to be on stage with Mew again.
In the period between Russle and Panda, Silas suddenly starts playing Panda while Jonas was still telling his story about how they recorded the track years ago. Anyhow, Jonas got Silas to stop and they made a joke about it. It's somehow more relaxing to see that they are able to make mistakes and then have fun with it. This also shows how professionally they handled it.
The new songs from the upcoming record are experimental and remind me of And the Glass Handed Kites. This time though, Bo is more in the center of the sound. His solos are very catchy and intriguing, and more rock-ish like before. Jonas is showing a larger register of his voice, which in my opinion is awesome. Silas is playing fast drums to perfection and that goes hand in hand with Johan's bass line.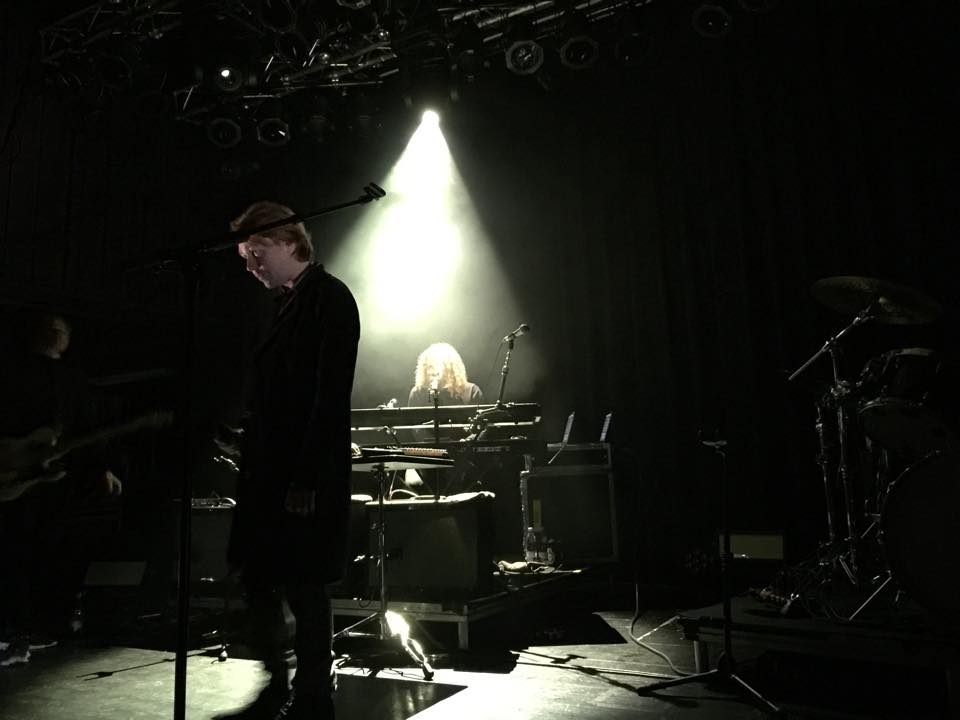 The concert overall was great. The setlist was in proper structure throughout the whole show. Awesome start with Coffee Break and an epic ending – which of course – was Comforting Sounds. Mew performed brilliantly together and still with that renewed energy that I first saw at Northside Festival this Summer when Johan was reintroduced to the band.
Text: Mark Prahinog Nielsen
Photos: Luna Bossemeier Knudsen
Setlist: Fermaten
Coffee Break / Hawaii / Witness / Satellites / White Lips Kissed / Am I Wry? No / 156 / Eight Flew Over, One Was Destroyed / She Came Home for Christmas / Symmetry / Beach / My Complications / Panda / Waterslides / Cross the River on Your Own — Special / The Zookeeper's Boy / Comforting Sounds