From the official press release: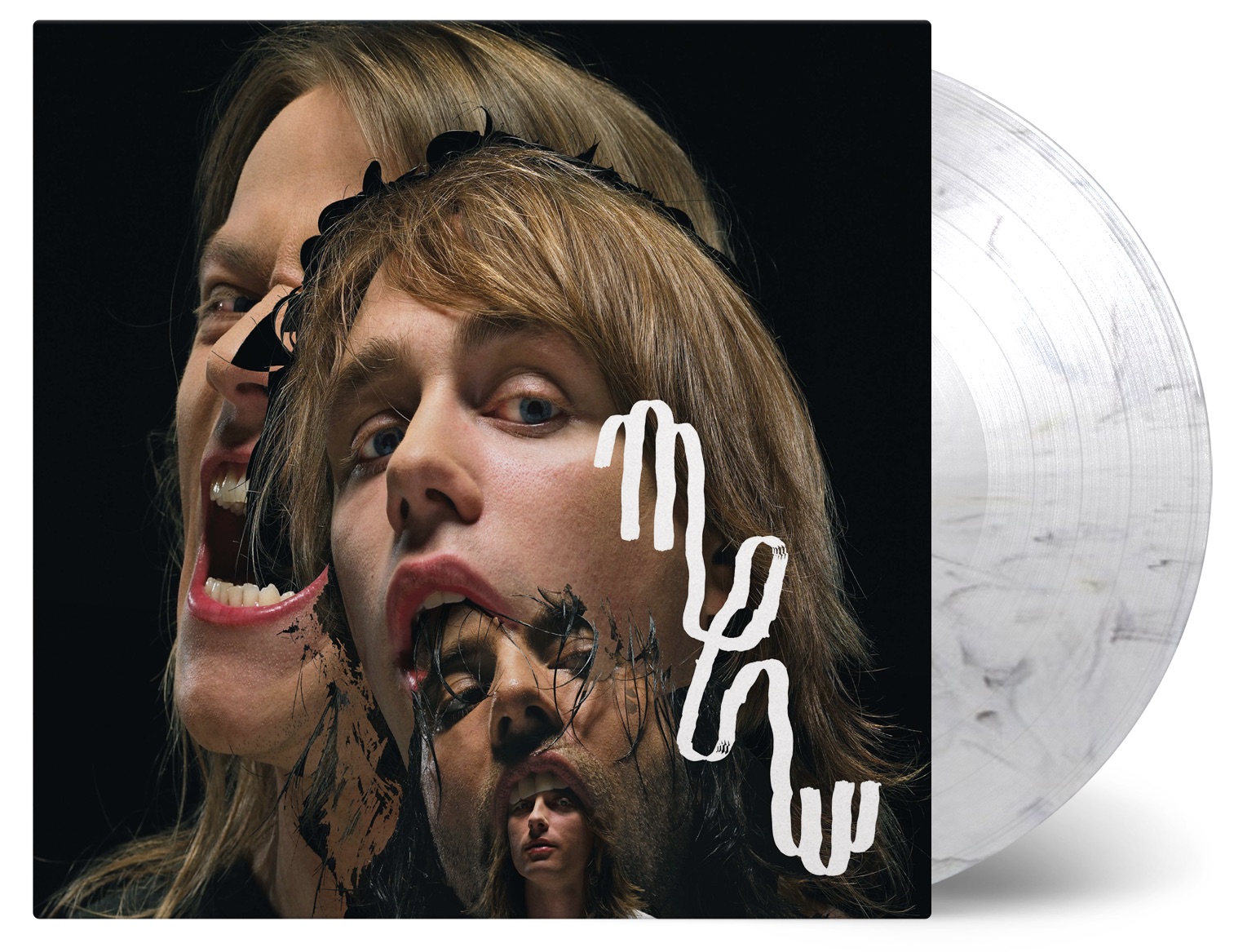 MEW – Jonas Bjerre, Johan Wohlert and Silas Graae are delighted to announce the special edition reissue of their iconic album And The Glass Handed Kites, as part of Record Store Day 2020 on Saturday, April 18th 2020.
Released via Music On Vinyl (and A:larm in Denmark), the special edition reissue will mark the fan favourite LP's 15th anniversary – the record which won several music prizes on its original release, including four Danish music awards, and Gaffa's Best Danish Album of 2005. The exclusive Record Store Day limited edition release is a fully expanded edition of the original record, available as a 2-disk LP, and a 2-disk CD:
The original 2005 album, including the singles Apocalypso, Special, Why Are You Looking Grave? and The Zookeeper's Boy.
10 bonus tracks, including the unreleased song Wherefore Are You Not There.
2-LP in a gatefold sleeve, including an extensive booklet with unseen pictures and liner notes.
Limited, individually numbered edition, on black & white marbled vinyl.
Album will be released on 2-LP and 2-CD on Record Store Day, April 18 2020.
Tracklisting 2-LP:
Side One
1. Circuitry Of The Wolf
2. Chinaberry Tree
3. Why Are You Looking Grave?
4. Fox Cub
5. Apocalypso
6. Special
7. The Zookeeper's Boy
8. A Dark Design
Side Two
1. Saviours Of Jazz Ballet
2. An Envoy To The Open Fields
3. Small Ambulance
4. The Seething Rain Weeps For You
5. White Lips Kissed
6. Louise Louisa
Side Three
1. Drown
2. Animals Of Many Kinds
3. Like Chaser
4. 白い唇のいざない (Shiroi Kuchibiruno Izanai)
5. A Dark Design (Red Version)
Side Four
1. Killer
2. Forever And Ever
3. Wherefore Are You Not There
4. Apocalypso (Waltz Version)
5. Why Are You Looking Grave? (Mogwai Remix)
Tracklisting 2-CD:
CD 1
1. Circuitry Of The Wolf
2. Chinaberry Tree
3. Why Are You Looking Grave?
4. Fox Cub
5. Apocalypso
6. Special
7. The Zookeeper's Boy
8. A Dark Design
9. Saviours Of Jazz Ballet
10. An Envoy To The Open Fields
11. Small Ambulance
12. The Seething Rain Weeps For You
13. White Lips Kissed
14. Louise Louisa
CD 2
1. Drown
2. Animals Of Many Kinds
3. Like Chaser
4. 白い唇のいざない (Shiroi Kuchibiruno Izanai)
5. A Dark Design (Red Version)
6. Killer
7. Forever And Ever
8. Wherefore Are You Not There
9. Apocalypso (Waltz Version)
10. Why Are You Looking Grave? (Mogwai Remix)