Ok, let's wrap this up (this has taken us months to complete)…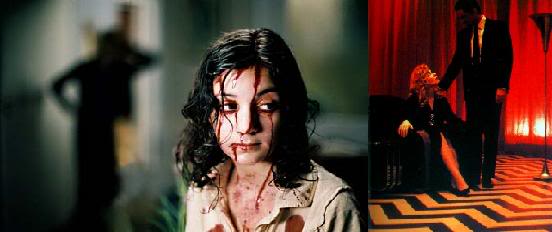 Jonas Bjerre's favourite movie he saw in 2009 was the Swedish vampire masterpiece Låt den rätte komma in (Let the Right One In, 2008) which will get its unfortunate "remaking" in the US very soon. He also listed two of his favourite Danish films and they are the wonderful Festen (The Celebration, 1998) which was the first of the Dogme 95 -manifesto, and the only really good one of them. The other Danish flick is called Applaus (Applause, 2009).
His favourite animated films are Disney's The Jungle Book (1967), Hayao Miyazaki's classic Mononoke-hime (Princess Mononoke, 1997) and "for its time and its music" Akira (1988). From music themed motion pictures he mentioned True Stories (1986) by David Byrne and Jonathan Demme's Stop Making Sense (1984).
About the most disappointing movie ever, he talked about David Lynch's 1992 film Twin Peaks: Fire Walk with Me:
"I was so into the series, and the film just didn't feel connected to the same universe. Later on though, I have learned to appreciate certain parts of it, like the scene in the pink room. But it still doesn't compete with the series, especially season 1".
*****
Do you collect the music of Mew? From this link you may buy some reasonably priced rare singles, promos, vinyls, albums etc…