The critically acclaimed band and the renowned audio- and television manufacturer team up to co-create an innovative music experience. Both partners signify Danish quality on a global scale, and the common ambition is to set a new standard for meetings between artists and brands.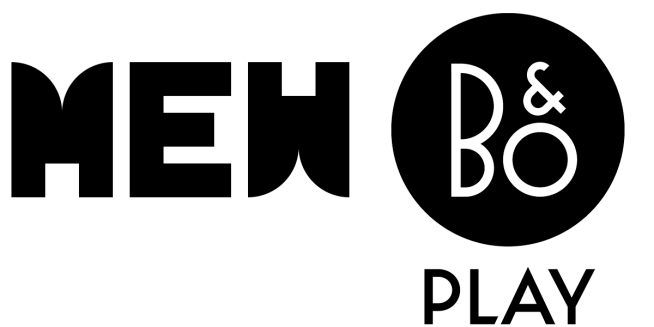 A remarkable union between uncompromising sound creators is a reality. The internationally celebrated Danish band Mew and the award-winning audio brand B&O PLAY are entering the laboratory with a clear goal in mind: To co-create an innovative experience with sound and music. They bring with them a range of shared values such as traditions for sound of the highest quality, distinguished visual profiles, and the desire to experiment to reach their goals.
For Mew, the initiative marks the opening of a new era. An era in which the band operates without a permanent record company and instead identifies the most dedicated partners worldwide. This applies both to release new music and, as in this case, to bring fresh ideas into life.
– For us it is the new way: Funding our music and art by engaging increative collaborations. We have total artistic freedom, while being able to offer our fans experiences they would not have had otherwise. Here, we work with a quality-conscious partner who, like us, has a desire to bring the world something new. Addition, not repetition. The music experience is not just music, but also the world you create around the music. We want to add colours and dimensions to that world," says guitarist Bo Madsen.
And that approach is in line with the ambitions at B&O PLAY.
– B&O PLAY is about enabling people to enjoy quality music wherever they are. About building appreciation for great sound and music. So when the opportunity to work with one of the strongest Danish proponents for quality recordings arose, we saw a chance to expose our customers to an innovative music experience. In this project, our team and the band are having a fun time creating a music experience in the intersection between sound engineering, designed user interaction and music creation, says corporate vice president for B&O Henrik Taudorf Lorensen.
The result will be launched in the first half of 2013. The ambition of the partnership is to create experiences that reach and engage music fans and audiophiles worldwide. And the creative frame as well as the global range emphasize that the project raises the bar for meetings between artists and brands.
– It is becoming more and more common that companies buy into the world of music. Here we are dealing with something more unique: A creative meeting, which is built on shared ambitions and whose outcome seeks to have direct relevance to both Mew's hundreds of thousands of fans and the B&O PLAY customers, says CCO Johannes Dybkjær Andersson from the Danish agency, VOLUME, who creates music strategies and made the foundation of cooperation.
Earlier this year, Mew reported that the band had chosen to go completely independent after a decade with Sony Music. At the same time the band revealed that they were preparing for a new album. The latest album No More Stories… came in 2009 and received international praise from leading media such as Pitchfork, NME, All Music Guide, Spin, Drowned in Sound, AV Club and Popmatters.
B&O PLAY was launched January 2012 with the aim of providing premium listening and viewing experiences to digitally connected design fans. The brand interprets the Bang & Olufsen heritage in products suitable for an active and mobile lifestyle. In just one year, four different B&O PLAY models have won a collected amount of 10 design and innovation awards.