Jonas Bjerre sang a surprising track during the Oh No Ono show last night at Store Vega in Copenhagen. Do you guys remember when was the last time that I Should Have Been a Tsin-Tsi (For You) was played live? A long, long time ago, for sure. As a venue, Store Vega is something where Mew might play in the near future. The reason is simple. They used to play at KB Hallen a lot, but it burned down a few months ago.
"I like Store Vega, its wooden walls and the idea of the place. They have all these halved floors in the building, making it difficult to find your way. They are rebuilding KB, I think, but it will probably take a long while. It had recently become a protected building, for its architectural style and history."
Quite recently, Jonas had composed music to a Danish/Malaysian short film called Girl in the Water. Over the years he has written so many film scores that pretty soon he would have to consider releasing a compilation album with all them bits and bites.
"It's a good idea, collecting various film music and putting it out at some point. A lot of this stuff (in Girl in the Water) is a whole other discipline than the Skyscraper stuff though, some of it is a lot more atmospheric than melodic. It's a challenge sometimes to omit melodic content as it overwhelms the scenes."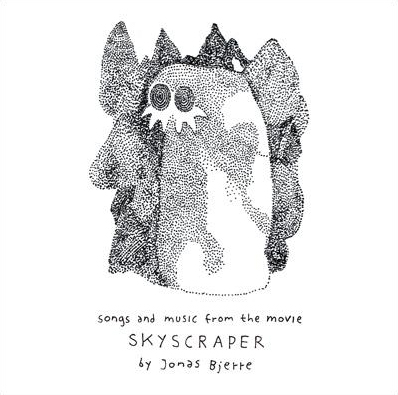 Skyscraper soundtrack is now getting a Japanese release (December 21st) with three bonus tracks:
– Running (Oh No Ono Remix)
– Jon's Window Pane Daydream (Blue Foundation Remix)
– Waste It (Silo Remix)
Apparatjik has also released new music, but you need an iPad for that, don't you?
*****
Mew are flattered that the young singer Birdy has covered Comforting Sounds. That track also tends to be the kind that many would like to use in a finale (before and during end credits) of a given show/film. The song was used in the pretty solid comedy series Eastbound & Down, and now recently on Jonah Hill's terrible animated project Allen Gregory. They only used 40 seconds worth of it, but it was not the best show to use a great track like that. At all.
"We certainly have a say, if it's something we don't want to do we say no. There are different rules though, depending on the media. If say, Danish Radio or UK's Sky Networks wanted to use a Mew song in a trailer for a sports event or as backing to what is deemed 'regular, non-commercial programming (is there really such a thing these days?)' then they can just go ahead without asking. But they'll have to pay us some money, of course. But TV shows, films and commercials, they have to ask."
Fans are eagerly awaiting for Mew to start writing new material. It's not here yet, but getting closer.
"I'm afraid I have nothing concrete to tell you. Christmas is coming up, I don't think anything will happen before new years."
Soon…