Jonas Bjerre's side project Apparatjik have finally released something official. Sure, they released Ferreting a year ago, but we don't know if it's going to be featured on the upcoming album or was it just for the charity album. Apparently Electric Eye is going to be on the yet untitled upcoming record that may or may not be released on February 1st 2010. The aforementioned track itself sounds like a futuristic pop song from the 80's. There have also been other tracks like Snow Crystals, but it's hard to tell what Apparatjik are really up to. Their website is as cryptic as can be – and it's quite annoying, too. Follow the band on Twitter, they update quite frequently. Also, Apparatchick.com is quite informative.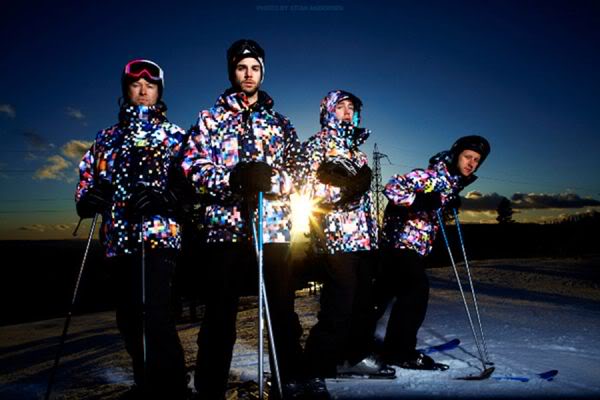 Many have asked us who are the support bands for Mew on the current US tour. Well, they are announced during the tour and we don't know all of them at this point. Only that Gabriel the Marine are opening for Mew tonight in Boston, Bear In Heaven in New York (December 4th) and All the Day Holiday in Chicago (December 7th). Yesterday Mew supported The Pixies which have had great influence on the Danes. Surely, Mew will post about the show on Mewsite and their other official websites. Jonas did talk about the band and his expectations just a few days ago, read about it here.
*****
All the frengers in Denmark, vote for Mew at Gaffa!!!
PS: There's an additional show added for Tokyo, Japan. You may find it from our calendar above this post.