Helsinki, Finland (December 7, 2017)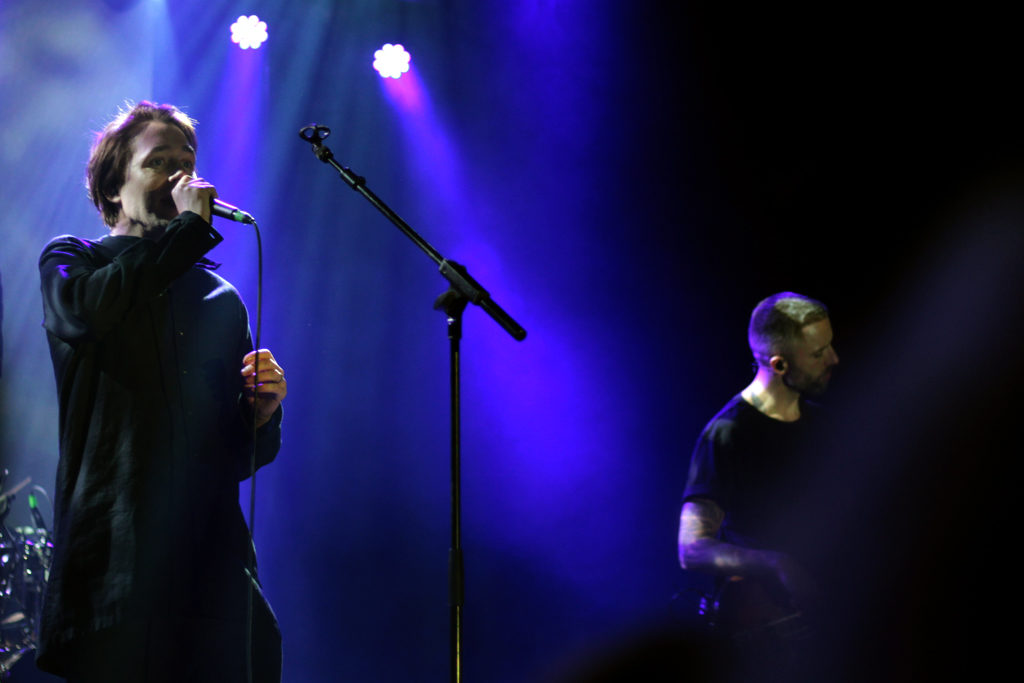 When Mew announced their Scandinavian tour, they took the geography of Scandinavia pretty seriously as initially Finland didn't have a tour date. As Mew are known to be big fans of Finland, this was a bit of a shock at first. In 2014 Mew played their first show after Johan Wohlert's return in Finland, and throughout the years there's been tour starts and closings here, so it was only fitting the Visuals world tour would end in Helsinki on December 7th. Fear Me, December.
The Circus, where they also played their previous headliner in Finland in 2015, was almost sold out and you could feel the excited buzz of the last date of the tour. This venue sets an excellent frame for Mew's visuals that once again were stunning. Like most 2017 shows, this too started with In A Better Place which shifted to Special, getting the more old school fans on their dancing feet too. No matter how often I hear The Zookeeper's Boy live it always gives me shivers. The ending of it created the first magical moment of the night, getting everyone spellbound by Jonas Bjerre, Dr. Nick Watts, and Johan's polyphonic harmonies.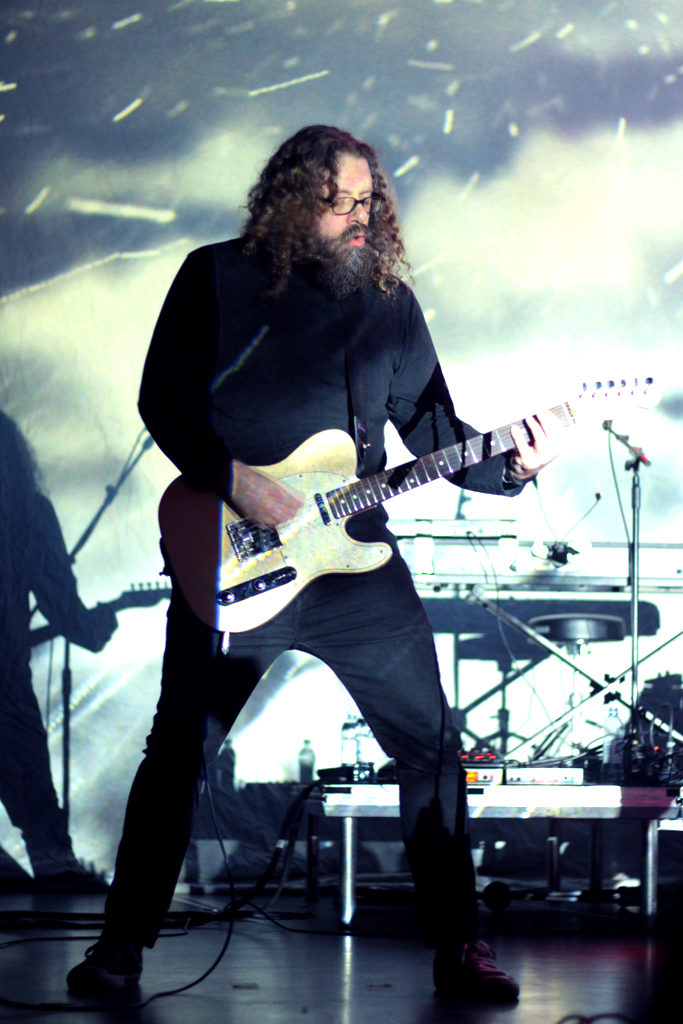 It was Finland's 100th Independence Day the day prior to the show. After Jonas' congratulatory speech and remarks of our difficult language (says a Dane), they sent us to a bit more upbeat, rockier bit of the show with Satellites. During this part we saw the audience go crazy with hits like Snow Brigade and Introducing Palace Players. Especially Apocalypso's wolf background visuals deserve to be mentioned as they worked perfectly with the song. After Twist Quest we were treated with a rare gem. In the ten shows I've seen Mew play, I've never heard them play Start and as I like to keep the setlists, a surprise I didn't know they'd played it in (for example) Poland too. I was ecstatic. No More Stories EP's B-sides are all my favourite and hearing Jonas and Mads Wegner do Start this many years after the EP was pure magic. This was followed by Water Slides, always guaranteed to be emotional – I had to blink back a few tears.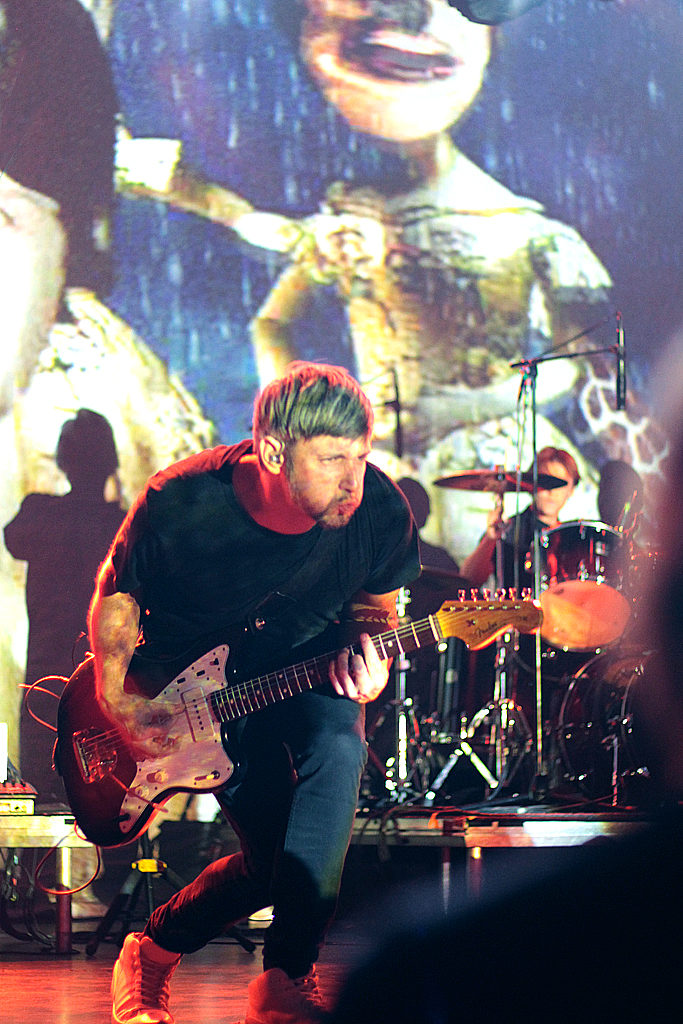 After Carry Me To Safety and overwhelming "We Want More!" chants, Nothingness and No Regrets, one of the more straightforward songs, started the encore. For the most of the show, a man standing before me would yell "Play Am I Wry!" every two songs and his wait was rewarded – as anyone who's attended a Mew shows knew it would be. Am I Wry? No's diamond ring-themed visuals were my favourite of the night, beautiful and simple.
After 156's emotional dance party, we faced second huge surprise of the night when Jonas said it was "the time of the year for this". It'd been years since I'd last heard the emotional She Came Home For Christmas live and it got not just me but everyone around me holding back tears – or not holding back and just sobbing. After Comforting Sounds, everyone around me were smiling and wiping their eyes. Their music means a world of different things to everyone but the outcome is the same: we all leave a Mew show with a smile and at least a figurative tear in our eye.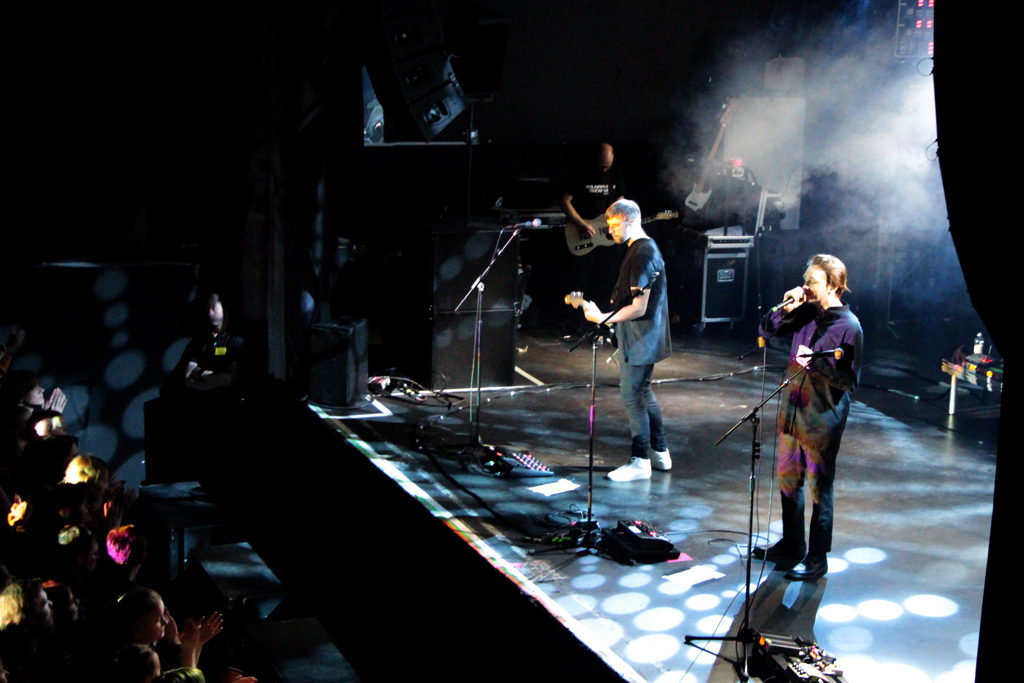 Text: Meri Jaakola
Photos: Marie Cover
Photo Gallery
Setlist: The Circus (Helsinki, Finland)
In a Better Place / Special / The Zookeeper's Boy / Satellites / Candy Pieces All Smeared Out / Introducing Palace Players / Snow Brigade / Twist Quest / Start / Water Slides / Apocalypso / Saviours of Jazz Ballet / Carry Me to Safety — Nothingness and No Regrets / Am I Wry? No / 156 / She Came Home For Christmas / Comforting Sounds