Mew has announced a big Nordic tour in November, while declaring they will play songs from the new album that is expected to be out in 2015. This article will take you through the planned tour step-by-step.
Tavastia (Helsinki, Finland) – 05 November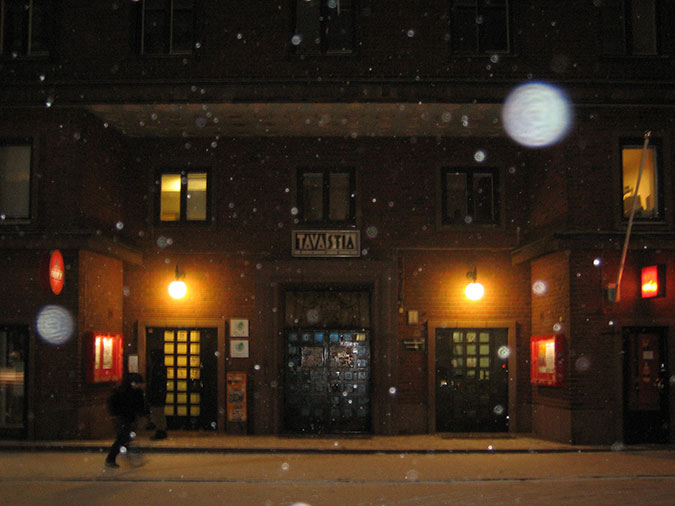 Photo credit: Wikimedia
Mew kicks off the November tour furthest away from home, but in a country where they have always been more than welcome – Finland. As already reported here on MewX, they will be playing in the legendary 700-capacity venue Tavastia. The venue opened back in 1970 and has previously had acts such as Tom Waits and Nick Cave – besides Mew themselves.
Tickets were on sale this morning and sold out in about 2 minutes. It will be interesting to see if Mew will add another show before this date, now that the Finns have made it clear that there was a huge demand for tickets.
Debaser Medis (Stockholm, Sweden) – 07 November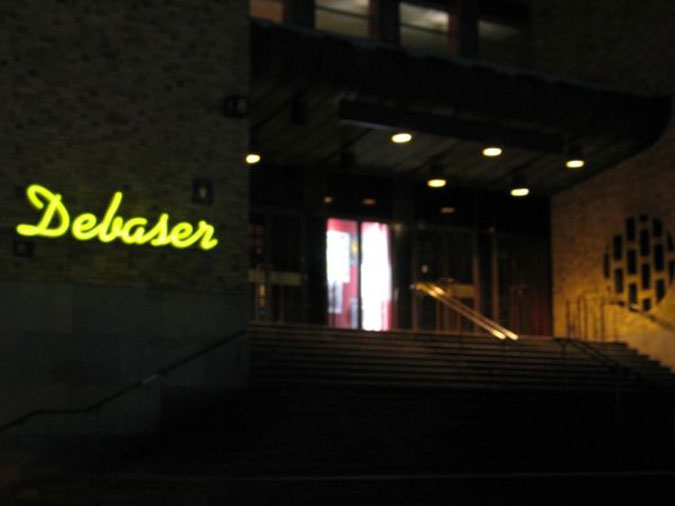 Photo credit: Natalia Urbanska
The first of the two Swedish shows is in the capital Stockholm. The most popular scene for popular music, Debaser, houses 3 different venues there. Debaser Medis, where Mew will play, is the biggest one of them with a capacity of 850, making it the biggest of the Nordic tour. This is kind of surprising as it is no secret that Sweden has always been Mew's weak spot in Scandinavia.
Mew has played at Debaser before, but it has been a decade since then, as it was when they released Frengers in 2003.
Tickets go on sale on Thursday here.
Debaser Medis website
Pustervik (Gothenburg, Sweden) – 08 November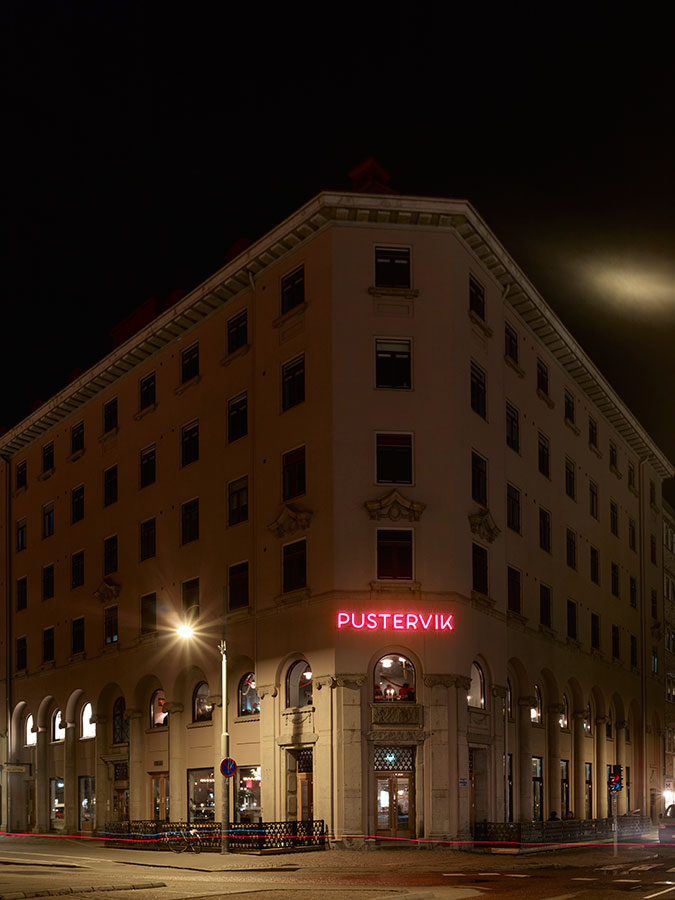 Photo credit: Pustervik.nu
Mew will be in Gothenburg to play at the venue Pustervik on a Saturday. Traditionally a theatre, the venue has only been doing concerts for around 10 years. It is reasonable to think they will be playing at the venue's biggest stage, Stora Klubben, which has a capacity of 750 people.
While Mew has visited Gothenburg several times before, playing at Pustervik will be a first for them.
Tickets will be sold here.
Pustervik website
Vulkan Arena (Oslo, Norway) – 09 November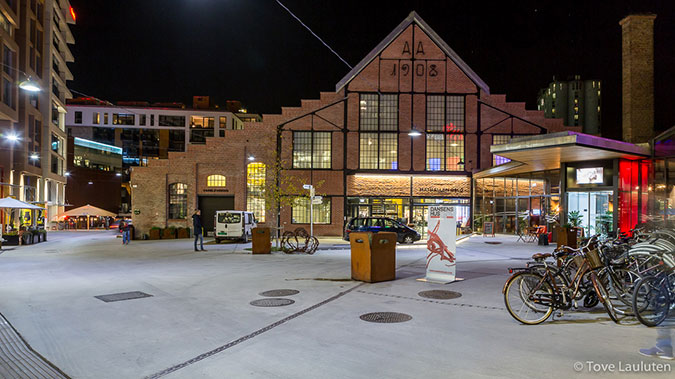 Photo credit: Tove Lauluten
From there, Mew will go North to visit the Norwegian frengers. The last half-decade Norway has been Mew's second home it seems, as they have been playing a lot of concerts there – this time is no exception.
The first of two Norwegian shows will be in the Norwegian city partly built by a person who figures in Mew's universe. King Christian IV of Denmark moved, built, and gave name to the city once known as Cristiania. Today it's called Oslo and is the capital of Norway.
Vulkan itself is a creative and cultural area with shops, schools, a South European-inspired food hall, restaurants and more. Mew will be playing at Vulkan Arena and probably at the mainstage, which has room for 600 people in the audience. Even though Mew have played in Norway more than a dozen times, they have never visited this venue.
Tickets will go on sale on Thursday here.
Vulkan Arena website
Ole Bull Scene (Bergen, Norway) – 10 November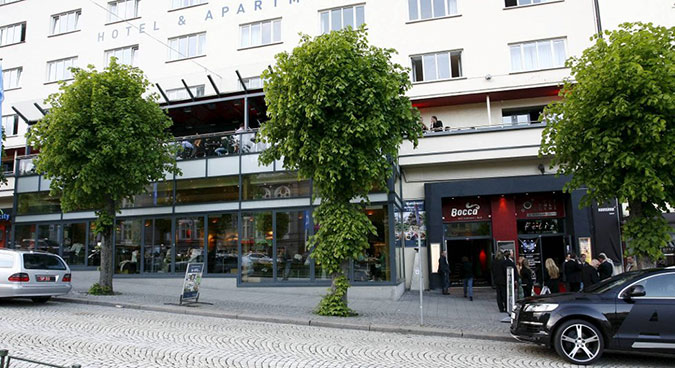 Photo credit: Rune Johansen
In Bergen, Mew will reach their most Northern as well as Western point of their Nordic tour for their second Norwegian show. They will be playing at the Ole Bull Scene, which is named after the famous Norwegian classical violinist and composer. This will be a revisit as they also played here on their No More Stories tour. It's the biggest private music scene in Bergen with a capacity for 700 standing people.
After this gig, Mew will recharge their batteries for two days before the first Danish gig. One could speculate about the possibility of an added gig on the 11th or 12th of November.
The venue Tickets will go on sale on Thursday here.
Ole Bull Scene website
Pumpehuset (Copenhagen, Denmark) – 13 November

Photo credit: Wikimedia
Mew will (a bit surprisingly) be playing Pumpehuset in Copenhagen. This is surprising for two reasons. Copenhagen is of course the city Mew has played the most times, as it is their home town. As far as we know, they have never played here before though. The second reason is that it (along with Vulkan Arena in Oslo) will be the smallest venue on this tour with its capacity of 600 people.
That being said, we know why Mew might want to play here. The venue is very central just a few minutes' walk from central station. Pumpehuset is a historical building dating back to 1858. It was used as a water supply station at first, but in 1987 it went through its first major change and was opened as a concert venue. It was renovated again in 2011 and now has two scenes. The sound is good and the concert hall looks very nice with an old wooden interior.
Tickets go on sale Thursday here.
Pumpehuset website
Train (Aarhus, Denmark) – 14 November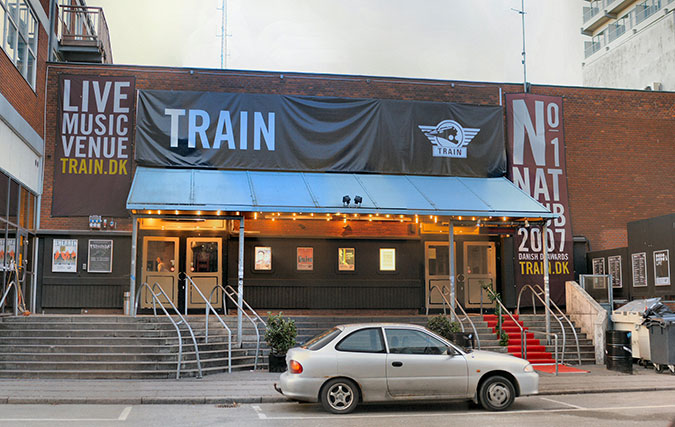 Photo credit: Wikimedia
The second stop on the Danish part of Mew's 2014 Nordic tour will be in Aarhus, where they have just played. The second biggest city in Denmark has a venue called Train with room for 850 standing people. This is likewise not a venue Mew has played as far as we know, as they have usually been playing Voxhall and Aarhus Congress Center.
Train is a relatively new venue that opened in 1998, and has since become popular in Aarhus. It is a regional venue meaning that the Danish Government supports it with around 1.6 million Danish kroner per year (2013 figures). This money helps the venue book some nice acts, such as Mew.
Tickets go on sale Thursday here.
Train website
Fermaten (Herning, Denmark) – 15 November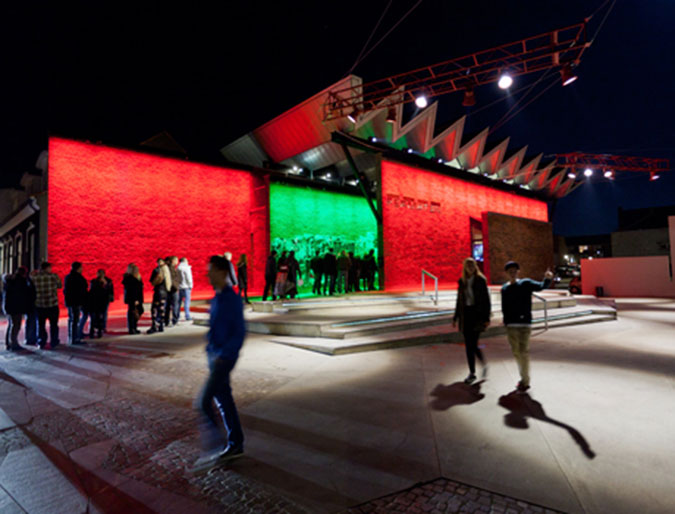 Photo credit: Fermaten.dk
The third leg of the Danish trip is, without doubt, the biggest surprise of this tour. You would have been really good at guessing, if you guessed that Mew would go to Herning to play. With a population just below 50,000 people, and being only the 11th biggest city in Denmark, this came as a big surprise to us. Even though the city isn't that big, Herning is placed very centrally in Jutland and will probably draw a lot of people around from the nearby cities.
Fermaten has room for 720 standing people in the audience and likewise is supported as a regional venue giving them around 1.65 million Danish kroner extra in the budget per year. With this one it's almost needless to say that Mew hasn't played there before.
Tickets will be available Thursday here.
Fermaten website
Skråen, Nordkraft (Aalborg, Denmark) – 17 November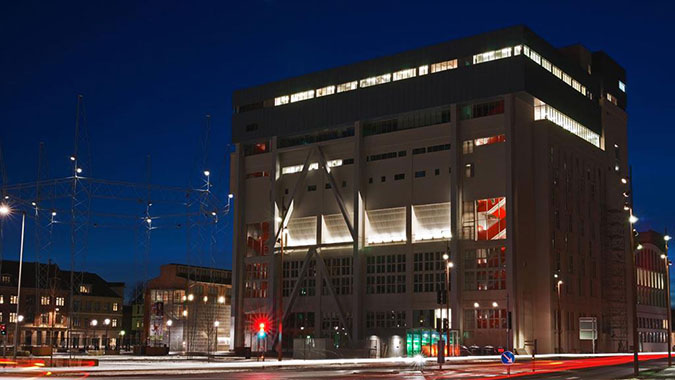 Photo credit: Visit Aalborg
There's another one-day gap in-between the concert at Fermaten before they play in Aalborg.
Skråen is a 650-capacity venue which is part of the larger building of Nordkraft in 3rd biggest city in Denmark, Aalborg. Skråen is run by a local music society that has been arranging concerts since 1978. It makes it one of the oldest music societies in Denmark. Earlier they held their concerts in another venue, but these days it's only in Skråen. Nordkraft (directly translated into North Power) is an old power plant, that has been turned into a culture house.
Tickets go on sale Thursday here.
Skråen website
Posten (Odense, Denmark) – 18 November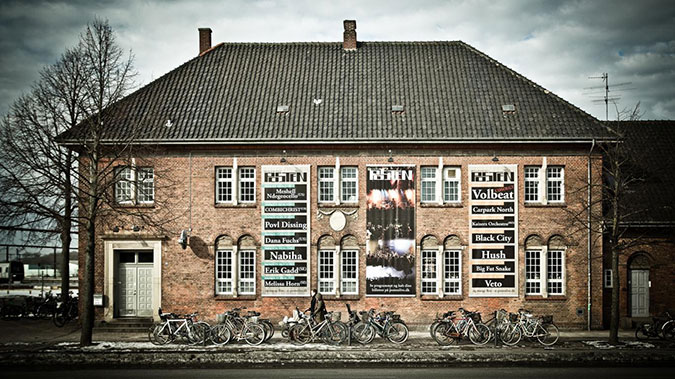 Photo credit: KND
Mew will end their Nordic tour in the main city of the island of Fyn. Posten first opened as a venue under the name of Rytmeposten in 1985. The building was originally used for parcel packing, which explains the name the post. Back in 2000 Mew actually played at Rytmeposten along with Sigur Rós to promote Half the World Is Watching Me. After that, the venue outgrew itself and closed for 15 months in 2006-2007 to make the building bigger. Today it has room for 800 guests.
Tickets go on sale Thursday as the other Danish gigs at 10am here.
Posten website
In Summary
The late fall Nordic tour definitely has some surprises. It seems that Mew have played safe cards during the first part of it. They could easily have filled up bigger places, but it seems they prioritize playing venues that give a more intimate feeling, and where the sound can be controlled better. Maybe they also want to try out venues they haven't played before, which was more difficult to do when they had to satisfy their label. These days Mew get to decide themselves.
It's also surprising that they are actually playing five concerts in Denmark within six days. The last time something like this happened was in 2003. In May, they played three shows in Voxhall, Aarhus, and two in Store Vega in Copenhagen in just five days.
If you're interested in checking out Mew's past tours, check out our tour section.
Text: Frederik Voss