Pretty busy week this has been in Mew world, but that's how we like it. During the almost nine years of this website's existence, it has sometimes been very hard to find anything to write about. Now Mew are really active. So much so, that Monday's somewhat sudden release of the Satellites video (first Mew music video since 2009) may have even been missed by some. Not you, our dear reader, on this particular website. You are 'in-the-know'. And you know that the video features a glimpse of what to come in future live shows, as the band described to The Fader:
"For this, our first video for the new album + –, we wanted the whole thing to have a kind of celebratory feel to it. With our original bass player back in our gang, it shows the band doing what we do, playing together. It was shot in Copenhagen, in one of the oldest film studios in the world by Danish Director, Casper Balslev, who captured our performance and did a beautiful job with an amazing team. The video features a new light installation from German designers, Elektropastete, which we'll be taking on tour with us in 2015."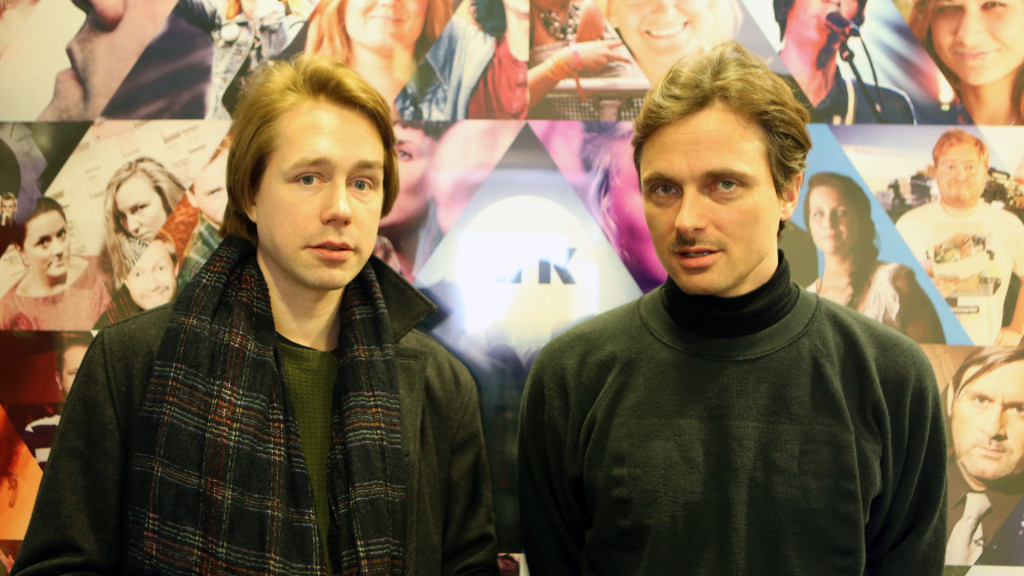 Previously announced Taiwanese and Singaporean shows got an addition to the band's Asian Spring tour when it was confirmed that Mew will play their first ever solo show in Indonesia. They have all been festival gigs up to this point. Of course it will be held in Jakarta where the metropolitan population is almost 30 million (dude!) and right now the Asian tour looks as follows (and, as always, more detailed info can be found on our events -section):
T-Festival (Taipei, Taiwan) – March 28
Scape Ground Theatre (Singapore) – March 30
Skenoo Hall (Jakarta, Indonesia) – March 31
Now the Summer festival announcements are pouring in too. First up today was Best Kept Secret Festival (what a cute name, by the way) in Hilvarenbeek, The Netherlands, and then a bit later it was announced that Mew will also play in Wales (first ever Welsh festival show?). Green Man Festival in Brecon Beacons will take place in August and the Dutch festivities will be held in June.
Latest announcement came in just a few moments ago. Mew will also play in Mannheim, Germany (Maifeld Derby Festival) right during the solo tour in Europe. Makes sense since the previously announced dates end in Berlin anyway. In between the German and Welsh festivals, we should see quite a few European appearances. For example, Sweden and Finland have not even been announced yet, but they are surely being confirmed within the following weeks. Summer festivals so far:
Maifeld Derby Festival (Mannheim, Germany) – May 24
Best Kept Secret Festival (Hilvarenbeek, The Netherlands) – June 21
Roskilde Festival (Roskilde, Denmark) – July 3rd
Skral Festival (Grimstad, Norway) – July 15
Malakoff Festival (Nordfjordeid, Norway) – July 18
Green Man Festival (Brecon Beacons, Wales, UK) – August 21
Bo Madsen and Jonas Bjerre have been on a little promotional tour for + – this week. On Monday they did interviews in Oslo (Norway) and the local radio station NRK P3 premiered a whole new track from the album, The Night Believer, which also features the New Zealand-born pop artist Kimbra. The interview can be listened to here (though it's mostly in Norwegian/Danish) and The Night Believer is behind this link, babes. Also, take a look at a photo of the album track listing filled with emoticons of how the band feels about their songs.
Yesterday Mew could have been seen and heard in Helsinki (Finland) where Jonas and Bo were interviewed and where they also played a short live session for radio channel YleX. The set was short – just one song – but what song that was…? They played an acoustic version of Witness and it sounded so good that it's safe to say that that is one of the seven alternate tracks they recorded a few weeks ago. Video of Witness AND an English language interview is here (website in Finnish).
Frengers in Germany may watch Satellites video on Vimeo.
Photo by Tor-Erik Humlen
NRK P3