After a long break, MewX has finally returned. Originally in Finnish language only, the site opened on June 15th 2006 (under the name MewX.org). Now, we have added two important languages – English and Danish. The three different language groups may have different material in various categories, but the news should be the same. Version 2.0 of MewX is still under construction, unfortunately. We are still looking for album reviews and such. Add www.mewx.info to your bookmarks! Thanks to all the editors / designers who have helped to create this site so far!
We hope that you register to our mailing list. Therefore we may send you urgent mail on important issues. Only the bigger news are mailed, otherwise you need to check this site regularly.
Mew has been recording their upcoming – yet untitled – album in Brooklyn, New York City lately. The producer of the album is Rich Costey – the man behind Mew's international debut album Frengers from 2003. Famous for being a fast producer, Costey has previously worked with Muse, Franz Ferdinand and Interpol among others.
MewX-team welcomes you to the magical world of Mew!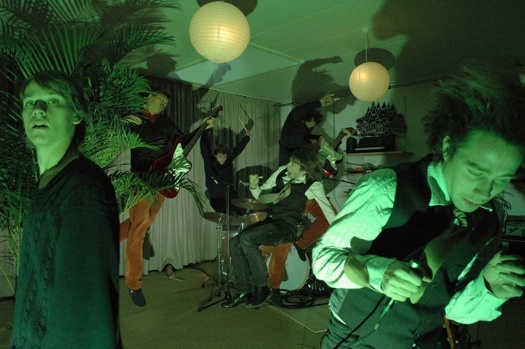 In the meanwhile, watch this link: http://www.youtube.com/watch?v=gRVafSeUKfc