Hong Kong (November 4th, 2013)
Our favorite band Mew finally held their first show in Hong Kong on November 4th. It was the closest to an intimate show I have ever attended. No less than estimated 1500 people attended, the venue was quite small (compared to the previous three Asian countries' shows), but it was one of my favorite experiences of all the Mew concerts that I've ever seen. I came to the venue just one hour before the show started and I got in the third queue, feeling surprised and lucky, because at the previous shows the queues were long enough at that time. Due to the weekdays and the rain, the gate that should have opened at 7pm was postponed to 8 o'clock.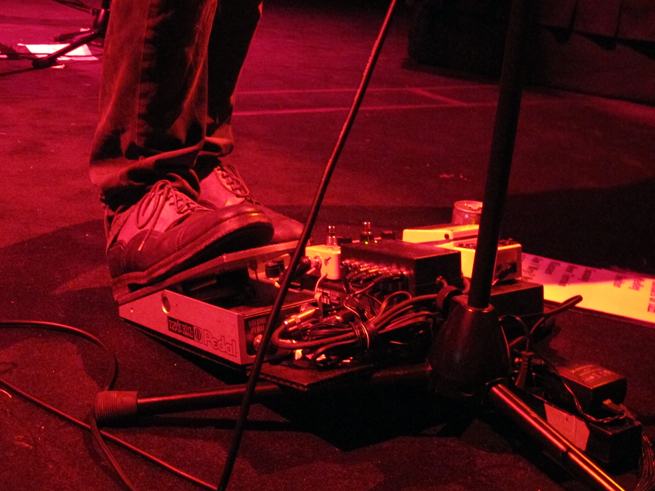 Gate doors opened promptly at 8 and I was standing in the front row right in the middle – where Jonas Bjerre would stand. There were no barricades, so there was also no distance from the stage to the audience. In other words, I touched the stage. I was able to see their expressions on stage so clearly during the show. The evening kicked off with the act Wild Nothing who played six songs and was soon followed by Mew. With a setlist, nearly identical to the previous shows', Mew emerged by performing Making Friends and frengers were greeted pleasantly. Mew performed naturally and consistently with their stage performance standards.
Mew played 16 songs during that night, starting at 9pm, for about 80 minutes' length. Honestly, sounds issued were not too good. I could not hear Jonas' voice clearly for a few songs from my position, but that's often the problem with front rows – see well or hear well? I believe that if I was standing a few feet back from where I stood at that time, I probably would've heard the sound quality much better. Mew was pretty talkative with frengers. Jonas greeted them with Chinese and I can't really understand the language. Before Comforting Sounds Bo Madsen said something about his father wanting him to join his company, but that he's obviously busy with the band. The show was relaxed and intimate, and all the people could have enjoyed it, even if they were not frengers. So lovely.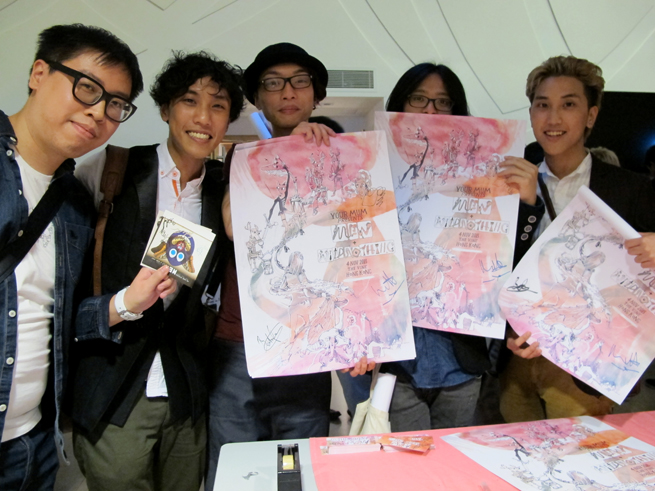 Aside from the shows themselves, the main difference between this and the other Asian countries was that they held a fans-signing about an hour after the concert had ended. Almost all of the people who came to see the show were queueing to get Mew autographs. Mew and frengers seemed to enjoy chatting and taking photos. Bo came out first accompanied by enthusiastic applause, then came Bastian Juel, Dr. Nick Watts and Silas Graae. Jonas followed the others some twenty minutes later, because he had to meet with the "@snowpeaceguitar" who presented the special Mew edition guitar in advance (see Mew's instagram). Fan-signing event went smoothly and orderly, with smiley faces all over the place. This was a memorable experience in the hearts of frengers.
Making Friends / Special / The Zookeeper's Boy / Snow Brigade/ She Spider / Apocalypso / Saviours of Jazz Ballet / Medley (of Koor, The Zookeeper's Boy and The Seething Rain Weeps For You) / Shelter / Swanky / New Terrain (new version) / Klassen / Am I Wry? No / 156 / 8 Flew Over — Comforting Sounds