San Francisco, California (September 26, 2015)
This was my first time in San Francisco and I really fell in love the city; it is very clean, the weather is nice, the people is polite, there's a lot of pet-friendly places to go, and of course, there's a historic music venue and also well-known for its psychedelic concert posters on the walls: The Fillmore.
We arrived to the Fillmore at 7:30 PM, the line started outside The Post Office, and since I didn't see any sign, I thought that they were waiting for the bus. You could see people from all over the world: Japan, Spain, Mexico, Argentina, Denmark etc. Also, it was really nice to see some teenagers that were going to see Mew for the first with their parents.
The Dodos, a duo from San Francisco, started to play a 9:00 PM; when they finished, I noticed that Johan Wohlert and Dr. Nick Watts were watching from the left balcony.
At 10:00 PM and with the intro of Making Friends as background music, Silas Graae appeared on the stage, and finally, Jonas Bjerre.
Witness was the first song; everybody was jumping and singing along. They continued with Satellites, Special, The Zookeeper's Boy, Introducing Palace Players, and Sometimes Life Isn't Easy.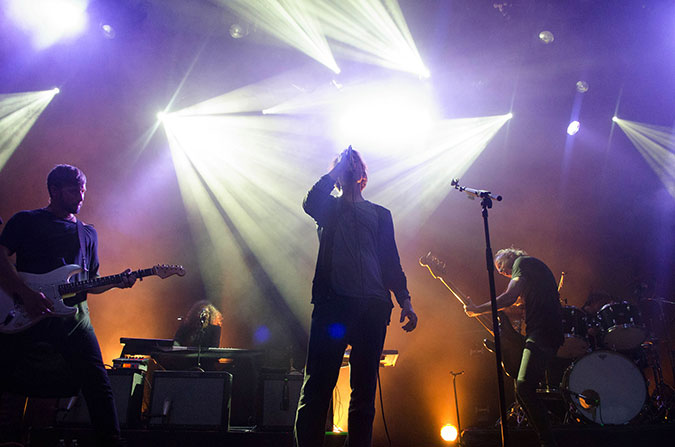 My dream came true when they played Water Slides and Snow Brigade; I never thought that I was going to listen one of my favorite songs live. I was really impressed watching Dr. Watts playing the guitar during She Spider, he was so full of energy. Jonas and Nick played a lovely Clinging to a Bad Dream / The Zookeeper's Boy / Louise Louisa medley. Johan, Mads Wegner and Silas retuned to stage to play Making Friends.
One of the most anticipated songs of the night and made me have goosebumps was Rows, of course. Words can't describe my feelings of listening live.
When I saw Jonas with his guitar, I knew that they were going to sing Am I Wry? No and I thought that the end of the concert was near. Before they started to play, Johan gave us a bad and really sad news: his grandmother just passed away few days before, but he also told us that he was okay. As usual, after Am I Wry? No, they continued with 156. They left the stage for a few minutes but returned for a couple of songs: My Complications and Comforting Sounds.
As a tradition of The Fillmore, they give free apples for concert-goers and copies of the night's posters of the sold-out shows at the exit, so we received a poster.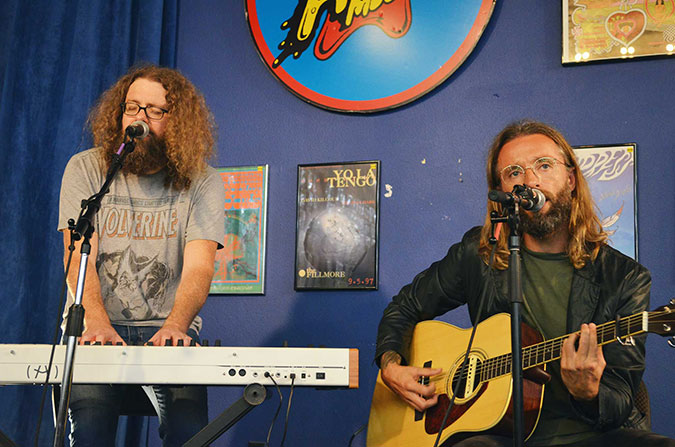 Mew playing an in-store set at Amoeba Music earlier in the day
Luckily, this was the second time I saw them live and I can't wait to see them for the third time. No matter how many times you see them live, each concert is different and magical and this makes you want to see them again and again.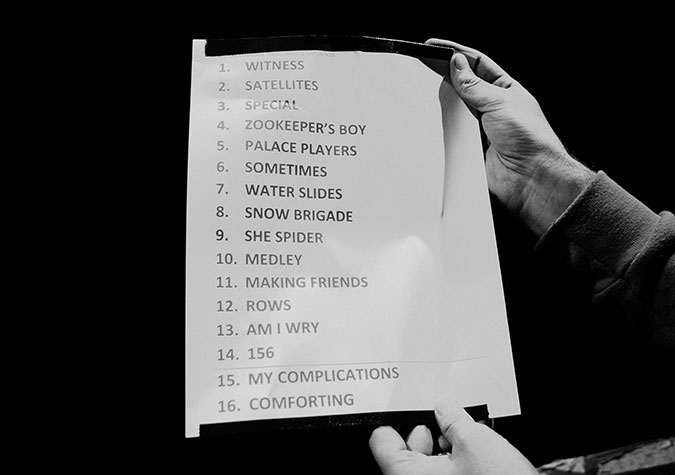 Text: Elsa Barraza
Photos: Lilia Mendoza
Photo Gallery
Setlist: The Fillmore
Witness / Satellites / Special / The Zookeeper's Boy / Introducing Palace Players / Sometimes Life Isn't Easy / Water Slides / Snow Brigade / She Spider / Medley / Making Friends / Rows / Am I Wry? No / 156 —– My Complications / Comforting Sounds