As you should know, the guitar riff of Do You Love It has been played live a few times in 2007. It premiered at Norway's Quart Festival when Bo Madsen played it as an intro before The Zookeeper's Boy. Damon Tutunjian was also there as a special guest star for Mew. Here is a little YouTube -clip from Denmark's Beatday Festival (where it was played only for the second time).
"We did a new intro which we fucked up completely and so what, it was still good and also we ledged around a little and felt sweet too." – Bo from Mew's blog on July 10th, 2007.
Yes, That Time on the Ledge was also played (as a complete band version) at those special shows three years ago (used to be just Jonas Bjerre playing it acoustically). Being one of Mew's best songs, it's very odd that Ledge has not been released on any of their full-length albums. It could've been a nice addition on Eggs Are Funny, I think. At least the recording session -video on the DVD (where it's nowhere to be found). Well, the best thing is that they added the never-before-seen Panda there (scroll down to read more), but how about the "not-so-official" videos like Like Paper Cuts? It's understandable that the experimental video for Apocalypso is missing… for Jonas never found the time to finish it.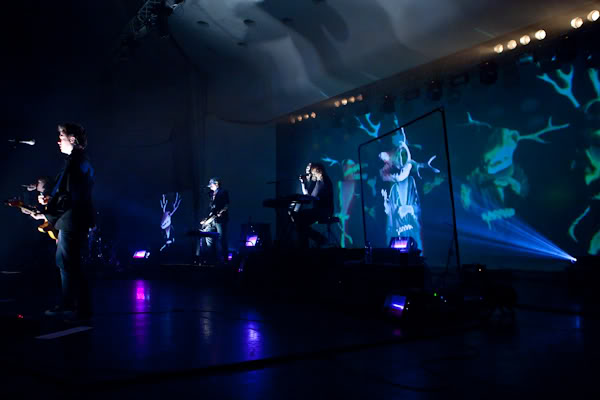 What was also fascinating about those 2007 shows, Mew played a very nice bridge between Chinaberry Tree and Special. Although, that two-minute instrumental piece probably never ends up on their albums, as Bo told me back then. The whole Beatday Festival recording was played on Danish radio, so you may have heard these curiosities even if you didn't travel to see them.
So Do You Love It (produced by Mew and Rich Costey) and Circuitry of the Wolf a.k.a. Shelter (with the help of Michael Beinhorn) have been live show intros years before their official recordings. Do You Love It was probably omitted from No More Stories for being quite similar to Introducing Palace Players.
2009 brought you a new intro as well, and also a cool track called Hymn. This is something I can see evolving into a proper song on their upcoming album (probably out in late 2012/early 2013). Bamse (a.k.a. Bear) was also premiered last year and this would make a nice intermission on the future album (Jonas just needs to decide on the lyrics). As Bo Madsen Intermezzo proved, not all live pieces still end up on albums – or even as b-sides. There are many deciding factors that only Mew know. They seem to be fixing their songs all the time for live shows. Many bands do this to entertain themselves as well, it can be boring playing the same set every night. The recent medleys and the She Spider -intro are just a few variations.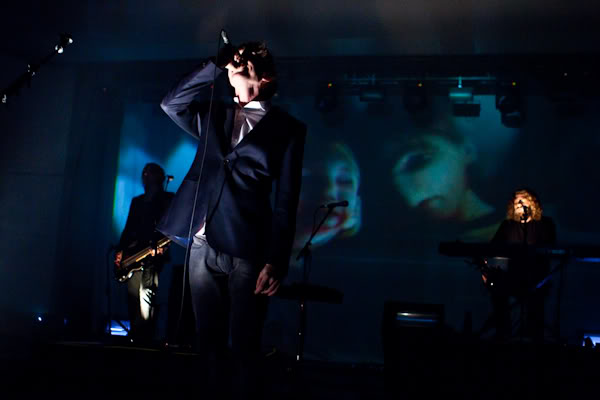 Bring in the November shows. Maybe something new will be played, maybe Do You Love It even. What do you reckon?
Written by Tero Heikkinen
Live photos by Pete Heikkilä
(from House of Culture / Helsinki, Finland / February 16th, 2010)

*****
In related news, a message from Mew's Tumblr-page and Mewsite a few days ago:
"Dear Frengers,
As you may or may not know, we are putting out a sort of collection of songs from our history, as well as one new song called Do You Love It?. Choosing which songs to put on there required much deliberation. A special edition of this compilation, called Eggs Are Funny (named after one of the first songs we ever wrote together, when we were still in school) also contains a neat DVD of all the music videos we've ever done, including a never-before-seen one for Panda which was actually edited to a very early demo of the song, not the A Triumph For Man version.
This collection will be made available to you in either October or November, depending on what country you live in!
Have a wonderful weekend everybody!
– Jonas"