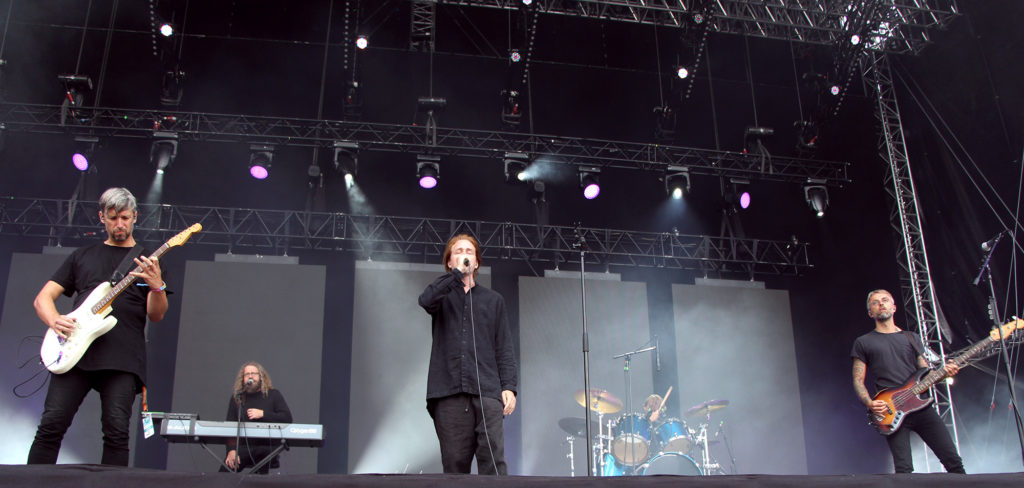 Last week the Frengers 15th Anniversary Tour kicked off in Mexico. Apart from the exclusive "teaser" full-length show at Stengade back in May, the following ten shows in Denmark, Norway, Finland and Estonia were all Summer festivals with shorter setlists. Frengers album was played from start to finish in all of them, of course, but for example in Estonia Mew only had an hour-long spot, so there was time for only Repeaterbeater, Special and The Zookeeper's Boy before the 2003 album. Those aforementioned songs have been the first three played on all setlists since the Stengade show. Apocalypso and Saviours of Jazz Ballet have been common too, but besides them there've been variations of rarely played songs. Finland had Interview the Girls, Norway had Louise Louisa, both of which had already been teased at the Stengade concert.
This week they've returned to full-length solo shows and the first two Mexican concerts were held in the capital city. If you attended both of the El Plaza Condesa shows, you got to see the band play Count to Ten and King Christian. These tracks have never been played in Mexico before, so the fans must have been pleased. Mexican audience – as witnessed from various live streams – is still one of the most enthusiastic. Probably also because Mew have planned to go there during these recent North American tours, but it didn't really pan out (apart from one festival show three years ago). The third Mexico show last week was held in Guadalajara and the following three will be in United States. After that it's only two shows in London (one of them is already sold out) and three in Japan. It is expected that Mew will take a little creative break after this year, but you never know.
Get tickets to remaining Mew concerts here.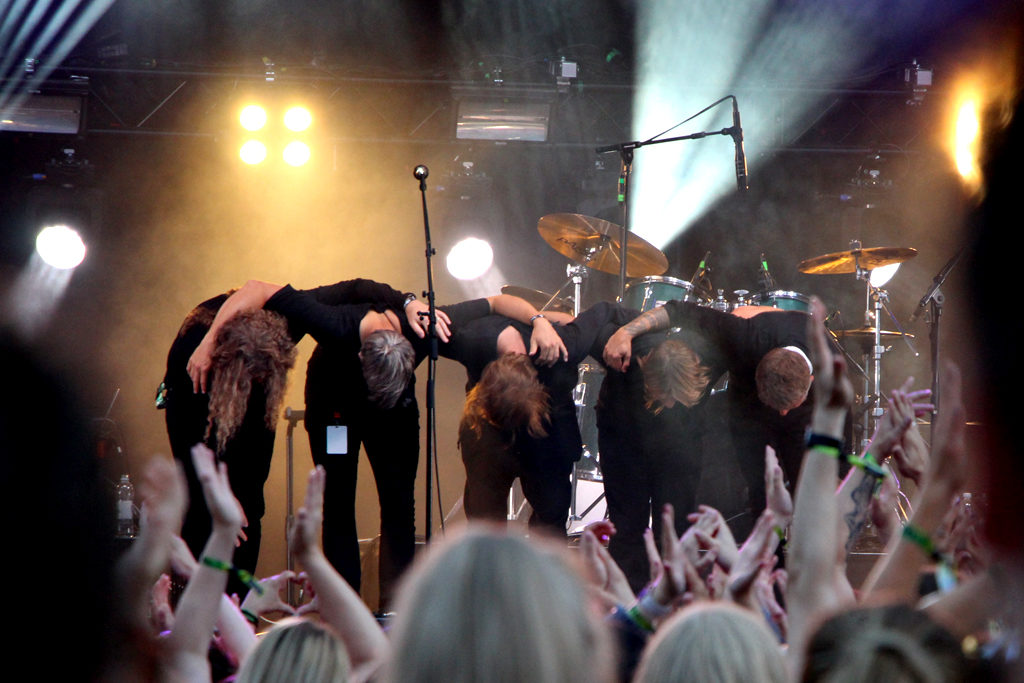 As a bonus, here are two of our previously unpublished photo galleries from this Summer:
Tammerfest in Finland
Sweet Spot Festival in Estonia
Photo credit: Marie Cover