We have talked to Jonas Bjerre about his upcoming film score to a Danish flick Skyskraber (directed by Rune Schjøtt). We will return to that shortly. We also discussed about Spilling, the song that he wrote to Nik Fackler's directorial debut Lovely, Still. That article will also be published very soon. Now, this may seem like we're just teasing about future posts, but we have something for you here (and this didn't fit to anywhere else):
MewX: "People would love to get the lyrics for Bamse. Would that be too much to ask?"
Jonas: "Certainly not. Only problem is the lyrics have been changing on a daily basis. I decide what to sing just as we're getting to that part. The words always involve the theme of trust, solace and friendship. Some nights I sing about the sun. Often I sing about sleeping safely in the arms of the bear."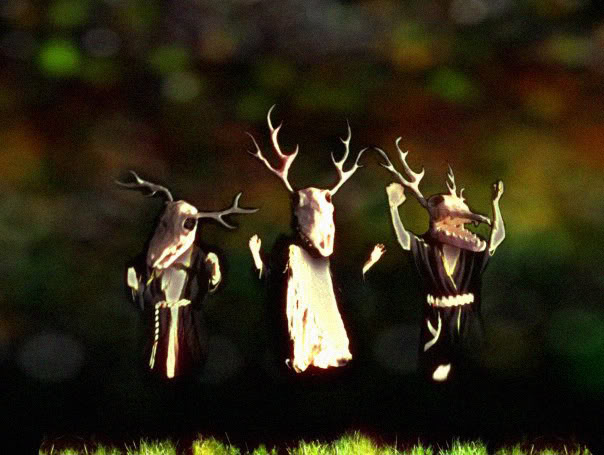 You must have noticed that Jonas has an official Tumblr-blog with cool photographs and artwork (like the one above). If not, check it out.
*****
You may also have noticed that Mew added a show in Norway, a day before the previously scheduled Danish co-headlining show with Kashmir. Click on the ad (on the sidebar) to buy tickets… The recently added Norwegian show takes place in the Southern town of Stavanger on September 3rd. Rått og Råde -festival shares many artists with another Norwegian festival up North. Døgnvillfestivalen (in Tromsø) may not get Mew, but it wouldn't be a big surprise if they did. Compare the artists from the festival links.
*****
And… maybe you want to reverse this video…