As we know now, Jonas Bjerre is releasing a full-length soundtrack album for the movie Skyscraper this May, around the same time as the movie's general Danish release. Next Monday you are able to buy the first single Kids Don't Fight from iTunes (anywhere in the world), and you definitely should – for this is one beautiful and catchy song. It will make you very happy, honestly. The three-minute danceable (at times) track sounds like a mixture of Mew and Apparatjik. A song with multiple vocal layers, multiple instruments – all of them played by Jonas.
"This song is all me, most of the songs are (including some rather helpless drumming and violin playing), but I have a few musicians here and there on some of the other songs, not many though."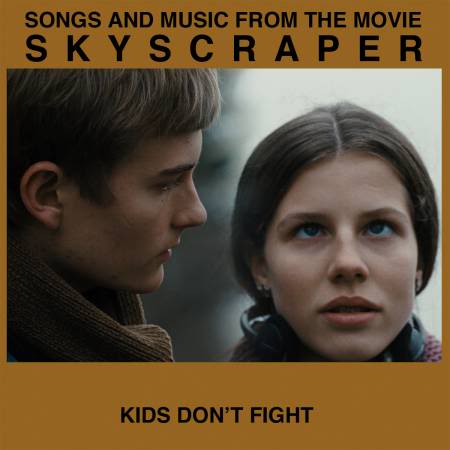 "The music is all written specifically for the film, both songs and instrumentals, and had to fit within the framework of the picture, but I think it turned out really well. In the film there was a limit to how many "songs" could fit, so a lot of the stuff with vocals on it is just instrumentals in the film, which is also part of the reason I want to put out this as an album, but there's still quite a few vocal bits in the film too."
We will also post the lyrics of Kids Don't Fight very soon – plus we will talk about the current situation with Mew and album #6. They all have been very busy lately. Jonas just spent ten days at MIT working with scientists for the Apparatjik performance/exhibit at Neue Nationalgalerie in March. You've probably seen this great photo…?