Becky Jarrett was only 11 when she met Jonas Bjerre online and eventually they got to record Symmetry – a duet that was originally released in 2000 (Half the World Is Watching Me) and again three years later (Frengers) to a wider audience.
Becky shares some of her thoughts to MewX.info, "I met Jonas on a music chat line when I was 11. We discussed music and I told him I was a singer, he said he was interested in hearing me sing, so my mom and I sent him some videos. He said he was really interested in having me sing on this song he had written, he wanted the female vocal to have a 'childlike' quality. So he sent me the demo and I recorded it on my crappy 4-track recorder and sent it back to him. Well, of course, the quality was terrible, so we came up with other ideas of how to do it, even contemplating recording over the phone. But eventually we decided the only way to do it was for my mom and I to fly to Copenhagen and record. I was 13 by then – and the rest is history".
Ten years later, this American girl is married, and is still a big fan of Mew. "Now that I'm older, I can really appreciate good music when I hear it. That's my only regret of recording with them at such a young age, I didn't know how to appreciate the experience. I really have no idea what to expect on the new album! They never sound the same, which I think is great", she says and adds that she would love to perform Symmetry live someday (if they did a show around her hometown state Georgia), something that even Jonas mentioned once in one of his journal entries. "It's a dream of mine to perform with them on stage. All they have to do is ask, and I'll be there. Last time they were in Atlanta, I was in Ohio and so disappointed that I couldn't go see them".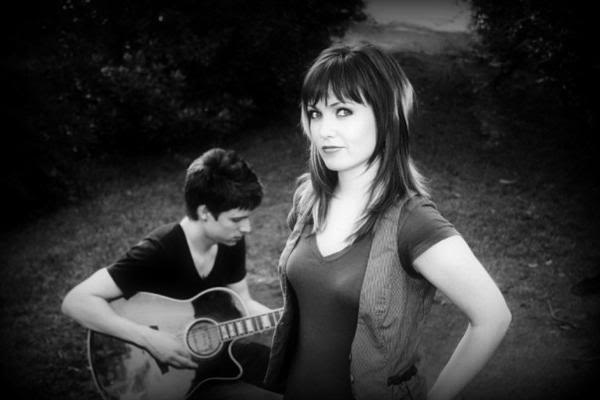 Becky is now writing music of her own and the band is called – funnily enough – Call It What You Will. "I graduated high school and went to college for 2 years as a voice major. I stopped after 2 years, because I realized that being a music major kind of took the passion out of music and singing for me. I didn't want to be forced to practice so many hours a day, I wanted to sing because I felt inspired. So I dropped out. I decided I was going to start trying to write my own music, but it wasn't happening, I guess it just wasn't the right time (this was 2 years ago). But back in September I became really inspired and decided to stop trying to write music that sounded like everyone else, I decided I was just going to write whatever came out and the curse was broken! Now, I can't stop writing music. I write the chord progressions, lyrics, and melody and my husband adds the rest of the spice. We are quite the team".
You may listen to Becky's own music at their band's official MySpace-page. Time has passed, but her voice is still recognisable.