A year ago we learned that Jonas Bjerre has written a song called Spilling to a small independent movie called Lovely, Still. Helmed by a young talented director whom Jonas met accidentally a few years earlier. I (Tero from MewX.info) exchanged emails with Jonas and director Nik Fackler.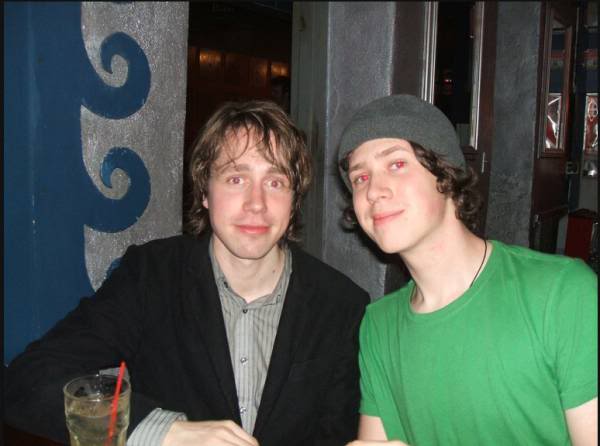 "I first met Nik back in 2006. We had done a show in LA, I think it was at the Troubadour, and afterwards we had an after party at the hotel. There were a lot of people there, friends of friends. Nik was there. I'm not sure who he knew, and how he had ended up there. We struck up a conversation about animation and immediately hit it off. Despite his young age, Nik had already done a bunch of music videos and even played in several bands and it was clear to me he was a hard working and extremely creative guy. We stayed in touch, and later on he came to see a show of ours in Lincoln, Nebraska (relatively close to Omaha where he is from) and that's when he first told me about Lovely, Still. He sent me the script a few weeks after that, and I found it very inspiring, so we agreed I should write and record a song for the film, which resulted in the song Spilling. The lyrical content and the mood of the song are both inspired by the script, but I didn't want it to be too much on-the-nose, so I didn't use any names from the film or anything like that."
Nik Fackler wrote Lovely, Still when he was only 17. He directed the movie at 23 and it stars Academy Award-winning actors Martin Landau (Crimes and Misdemeanors, Ed Wood) and Ellen Burstyn (The Exorcist, Requiem for a Dream). A love story about two senior citizens was shot three years ago, but is finally getting released in North America next month. Release dates and locations are listed here. And before you read any further, watch the trailer. Nik's persistence and confidence got him where he is now. Right?
"I never went to film school. There is something to be said with just doing it. I worked very hard putting together a package that felt strong to me. Every time an interesting person entered my life, be it an actor or a musician, I would tell them about my film and send them the script. A lot of time great support would come from that. The more people were supporting the film, the more likely it would get made. And it did. I just stayed confident and true to what I wanted."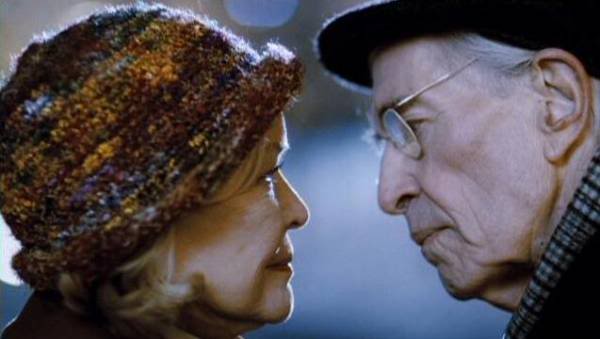 The American movie business is all about money. Smaller movies often have to wait on dusty shelves or eventually just go straight-to-DVD. If the reviews on various film festivals are positive, a distributor just might pick it up. Lovely, Still seems to be one of those products that got through having positive reviews. When you cast Burstyn and Landau, one would think that everything is easy after that…
"I didn't want it to be this way. I was sure it would be coming out right away with all the great reviews and support it received. But I was wrong. Most distributors seemed interested, but ultimately turned us down. They all loved the film and thought it was great. But this is business. Capitalism. It became this repetitive concept that old people can't fill seats. So in the end our film was really thrown away by everything. Eventually Monterey Media picked it up and is giving it a chance (three years later). We will see how it does."
Fans of Mew may get to hear the song pretty soon (I'm telling you it's a cute song, placed in the pivotal 'first kiss' -scene), seeing as they are currently talking about releasing the soundtrack via Saddle Creek -label. The original film score has been written by Bright Eyes. Nik Fackler is a musician himself and you may want to explore this webpage (at least, scroll down to Part 8). You know, the Telephono -project also includes Jonas, Nik and Damon Tutunjian. David Matysiak, a friend of Nik's, launched this project.
"Telephono is a project my friend David started. The basic concept of it was that David would start with a basic idea for a melody, rhythm or song. Then he would send that to a friend, lets say, for example, me. Then I would take it, add to it, then send it to one of my friends. I sent mine to Jonas. And he sent his version to Damon. It was a really cool idea. And the whole box set of songs is really unique and incredible. It is definitely worth owning for music fans."
Nik Fackler just turned 26 and looks to be extremely busy right now…
"I'm releasing my record (Dreama) on Team Love Records this January. I am hoping to maybe work on a split with Jonas sometime this year. My other band Flowers Forever is also releasing works over this year. Which means I'll probably be touring a lot this year. I'm also preparing for Lovely, Still's release next month. Then I have three other feature film projects. The first of which I plan to shoot this spring."
Jonas, as we know, is currently composing the film score to the Danish movie Skyskraber, but he's had his hands full with many other musical projects as well. Some of you may have heard the score he wrote to Martin de Thurah's beautiful short film We Who Stayed Behind, and some may remember that he also collaborated a little (enough to be mentioned in the early credits) with a Finnish director Pekka Lehto on Game Over five years ago.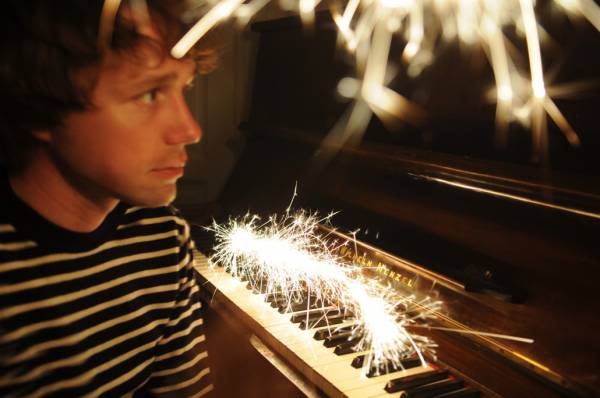 "I recently had the chance to work with Martin again, we were both in New York for a while and he needed some music for these films he made about Copenhagen which were shown at the World Expo 2010 in China. I made 4 (or 5?) pieces of music for these films. For Game Over it was only Mew songs and then I did some ambient piano and synth stuff as an experiment that they used in a few places. I knew Pekka Lehto from old times, because I did effects and post work on his film Tango Kabaret years before."
I don't know about you guys, but I would like to get a compilation-CD of all his film scores/songs. Something where all compositions (outside Mew) would be packed into one.
"I don't have any plans to release a film score compilation, great as that would be, I foresee a nightmare with publishing rights/film rights clashes and the like… but maybe one day. I am considering, however, releasing the music I am making for Skyskraber as a soundtrack album. It would be a nice mix of instrumental music and scapes, as well as proper songs. But I will wait until everything is done and mixed, see where it takes me."
Then what is Skyskraber about, Jonas?
"Well, I can't reveal more about the plot than is already written someplace online. But I can tell you that the director is my close friend Rune Schjøtt, whom I first met many many years ago when he was the host of Danish Radio's alternative programme Det Elektriske Barometer. I have previously written music for his short film Pandasyndromet, but this is his first full length as a director. I've been working on the music since the beginning of this year, whenever time permitted. There are numerous instrumental pieces, but also quite a few songs with lyrics and vocals. All the music is written specifically for the film, which called for a warm sound, so there is lots of dusty piano, acoustic guitars, percussive instruments, flutes, bass clarinets and choir. There's a lot of music in the film, so it's been a long process. As I am writing and recording I am running the film rough edit along, so that I can play as I am watching the screen, the characters, the dialogue. It's been an interesting and different experience from what I am used to. I am excited to see and hear the finished result in a movie theater."
Tero Heikkinen