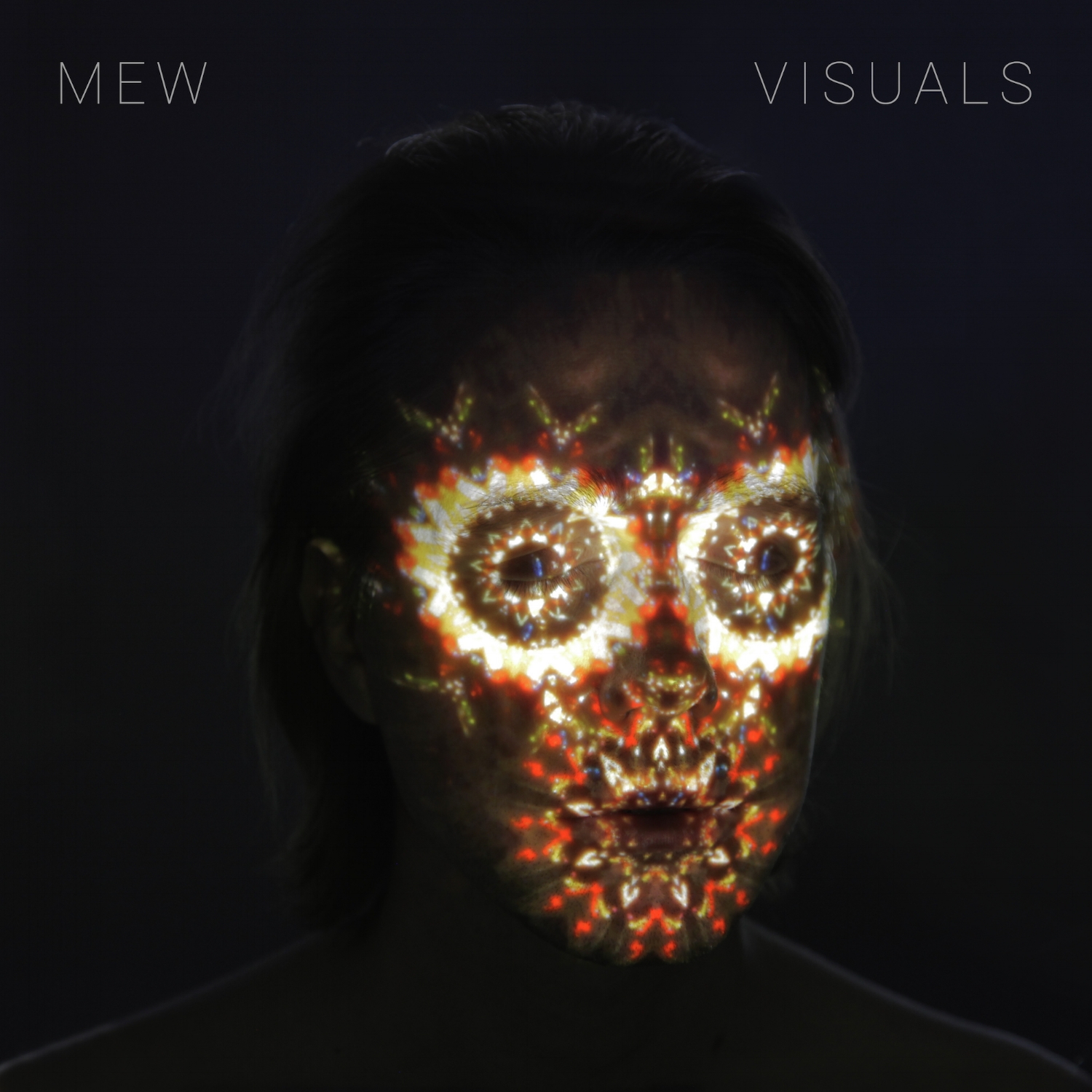 Mew have just announced that their seventh studio album is called Visuals. Sounds simple, but anyone who's ever been to a Mew concert knows that it's quite a perfect title. In fact, Jonas Bjerre has been working on the new animations for the upcoming tour for months now. And yes, The European Tour was also announced today and you can see the dates below. If this album and tour news weren't big enough, they have also released the first single called Carry Me To Safety. In some territories it has already been available on Spotify and iTunes, and in Denmark it also premiered on P6 Beat radio channel just this morning. So, chances are that you already listened to it before reading this. What do you think of the track? Comment below and win a free copy of the album that is to be released on April 28th. It is available for pre-order on Mewsite now. Also, pretty interesting that they released the closing track first, and that must be rare for any band. Here is the full track listing:
Nothingness and No Regrets (4:28)
The Wake of Your Life (4:41)
Candy Pieces All Smeared Out (3:37)
In a Better Place (4:40)
Ay Ay Ay (3:41)
Learn Our Crystals (5:21)
Twist Quest (3:19)
Shoulders (2:53)
85 Videos (4:37)
Zanzibar (2:04)
Carry Me To Safety (4:27)
Mew usually take their time writing an album, but it's not like they have to. They have chosen to do so. And had had massive tours in between writing process. Now, they decided to concentrate solely on the new tunes rather than touring, as they only played one show in 2016. Arguably Mew's most celebrated album, And the Glass Handed Kites was released just 28 months after Frengers. Between +- and Visuals the gap is just two years, almost to the date. They promised the album wouldn't take six years to make this time around, but even for Mew fans this is quite surprising. There's a new biography on Mewsite that describes the writing process of Visuals.
Here are all the upcoming tour dates known, as of now:
FEB 9, Academy of Music (Copenhagen, Denmark) – two shows
MAY 17, Paradiso (Amsterdam, The Netherlands)
MAY 19, Point Ephémère (Paris, France)
MAY 20, TRIX Centrum voor Muziek (Antwerp, Belgium)
MAY 21, Trinity Centre (Bristol, UK)
MAY 22, O2 Ritz Manchester (Manchester, UK)
MAY 23, O2 Shepherd's Bush Empire (London, UK)
MAY 25, Luxor (Cologne, Germany)
MAY 26, Knust (Hamburg, Germany)
MAY 26-27, Immergut Festival (Neustrelitz, Germany)
JUL 14, Ilosaarirock (Joensuu, Finland)
JUL 20-22, Musik i Lejet (Tisvilde, Denmark)